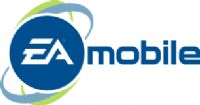 EA Mobile have been awarded the 2011 winner of Mobile Entertainment magazine's 'Best Mobile Games Publisher', making it the fifth year in a row that EA has gotten this award. To celebrate this win and thank everyone for all the support they've received over the years EA is kicking off a series of holiday sales.
The EA Thanksgiving sale has some of the most popular iPad, iPhone, iPod and Android sales for as low as 99 cents, which considering some of fantastic titles that EA have released, means that you can pick up a whole swag of stuff for far cheaper than you'd expect. For more details on the sale, go here.
EA Mobile have also released a special video commemorating their win and going through some of the games and reasons why they've won again for the fifth time in a row. Check out the video below.
What are some of your favourite EA Mobile games? Do you think they deserved the award for the lineup they've sent out this year? Let us know in the comment section below!