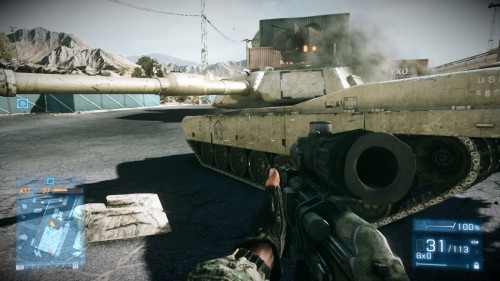 EA have today announced that they will be holding a Sweepstakes Weekend competition, in order to "Say Thanks" to Battlefield 3 players. There are 3 great prizes to win and all you have to do is play online this weekend between the 11th of November and the 13th of November. As for what prizes you can win, they are as follows:
– Grand Prize is a trip to visit DICE in Stockholm, Sweden on a 3 night round-trip for 1 player as well as 3 friends.
– Second Prize is $5000 USD or the equivalent currency depending upon location.
– Third Prize is a brand new console including all Battlefield titles for that platform.
For more information on the rules of the sweepstakes you can find out everything you need to know here. Will you be participating in the EA "Says Thanks" Sweepstakes Weekend? Let us know in the shoutbox and comments section.