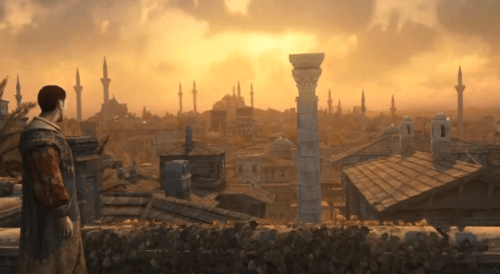 Ubisoft have released a new trailer for Assassin's Creed Revelations, under the title "Living in Constantinople". The trailer sets out to display in greater detail, the game's main locale of Constantinople. Not only that, it gives us an inside look at the people within Constantinople including some who may play a pivotal role in the story of the title.
Assassin's Creed Revelations sets out to conclude the final chapter in Ezio Auditore's life, as he aimed to uncover the truth even if he is fated to lose his life in his quest for revelations. You can check out the "Living in Constantinople" trailer below.
All will be revealed when Assassin's Creed Revelations hits stores on the 15th of November, 2011. Will you uncover the truth? Let us know in the shoutbox and comments section.