EA has released some more screenshots and a promise of some awesome independent pet control. It is worth bragging about, considering it's the main feature that sets it aside from the previous Pets expansion pack.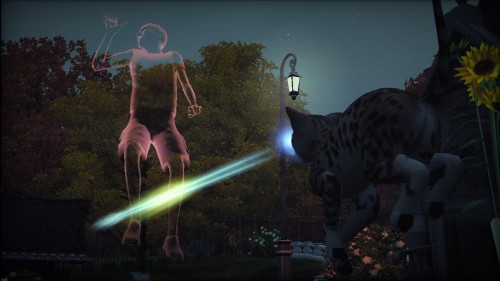 The screenshots show what happens when you decide to take control of your pets instead of the humans, and I have to say I may be more on the side of the pets. Especially if they, like the cat in the screenshot above, have laser eyes.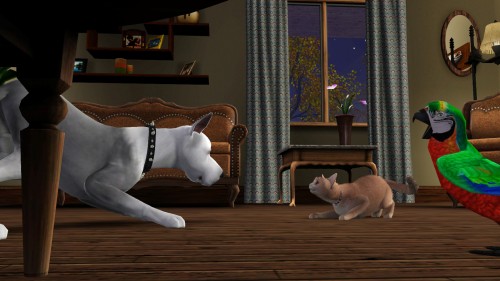 The Sims 3 Pets comes out on Xbox, PS3, 3DS, Mac and PC on October 20. Keen for The Sims 3 Pets? Stay tuned to Capsule Computers for more information as it hits.