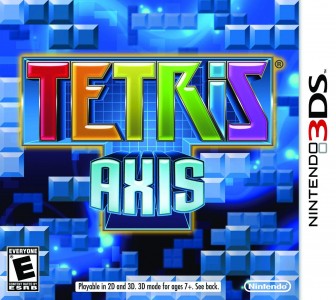 I really feel like Tetris Axis kind of snuck up on us as it was only announced a month ago, but time flies these days and Nintendo have finally delivered the next incarnation of the famous puzzler on the 3DS. If you haven't heard of this new version of the classic yet, Tetris Axis brings that classic line-clearing puzzle formula back with augmented-reality modes, more than 20 unique modes of play and a vast amount of multi-player options.
The most intriguing feature of course is the new AR mode, which lets players have their blocks fall into place on a real world environment. Those who like to take to online will also be happy to know that Axis includes a spotpass function where users can download items for the new Fever mode over a wireless internet connection.
Yes, the game has changed quite a bit, but Tetris is still Tetris and fans of the series can now get their fix as of today.