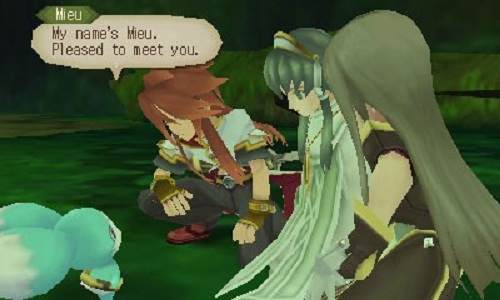 In anticipation of the upcoming November 11th release date throughout Australia and Europe, Namco Bandai have released several character based gameplay trailers for Tales of the Abyss for the 3DS.
Tales of the Abyss was originally released for the Playstation 2 and now will be getting a full 3DS make-over, with updated visuals, tighter gameplay and added 3DS capabilities.
Each trailer shows off one of the game's main characters in battle, focusing on the game's unique battle system. Check out the 5 trailers below for all your Tales of the Abyss goodness and be sure to let us know what you think in the shoutbox or comments section.
Guy:
[pro-player width='530′ height='253′ type='video']http://www.youtube.com/watch?v=kMuA6A84VQE&feature=player_embedded[/pro-player]
Anise:
[pro-player width='530′ height='253′ type='video']http://www.youtube.com/watch?feature=player_embedded&v=nZZ4Y1Vi_J4[/pro-player]
Luke:
[pro-player width='530′ height='253′ type='video']http://www.youtube.com/watch?v=0CMnORJBd6Q&feature=player_embedded[/pro-player]
Jade:
[pro-player width='530′ height='253′ type='video']http://www.youtube.com/watch?v=rTzt8DadN7k&feature=player_embedded[/pro-player]
Tear:
[pro-player width='530′ height='253′ type='video']http://www.youtube.com/watch?feature=player_embedded&v=2jtaMgP3LLI[/pro-player]