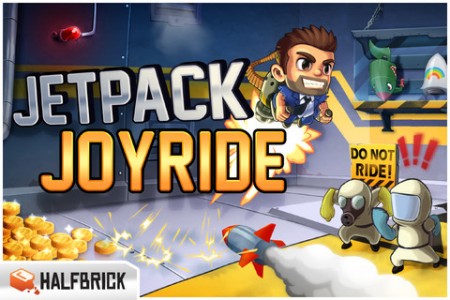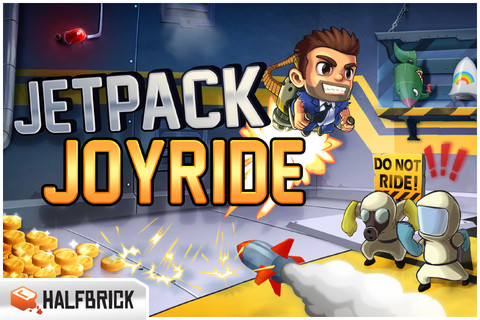 Ever wanted to take a jetpack for a joyride, whilst avoiding deadly obstacles, murdering innocent scientists and collecting almighty levitating coins? Me too! The good news for you and me, is that we can now download a video game that does all of that, Jetpack Joyride for the iOS.
Halfbrick Studios, the masterminds behind Fruit Ninja and Raskulls, will be giving away Jetpack Joyride for the inexpensive cost of nothing. But how do you get to take this jetpack joyriding experience? Well it's pretty simple. All you have to do is like the App Store Facebook page and follow the simple prompts, then bing bang boom, you are now going on a Jetpack Joyride.
Get in quick, who knows when this promotion will run out of fuel. Will you be killing fleeing scientists whilst taking your jetpack for a joyride? Let us know in the shoutbox and comments section.