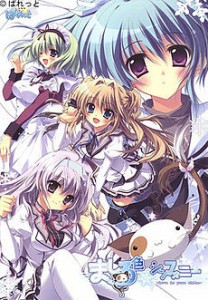 Proving that there is still plenty of anime that has yet to be licensed, Sentai Filmworks have announced their 5th licenesed title for the month of October, this time it is an anime adaptation of a popular japanese visual novel, Mashiroiro Symphony ~ The Color of Lovers.
Sentai will be releasing Mashiroiro Symphony in a subtitle only DVD set. It appears they do not have any intention of dubbing the series any time soon, but as long as it's released, right?
Mashiroiro Symphony is the next in a long line of recent licensings from Sentai Filmworks and it certainly will not be the last. What do you think of this licensing? Let us know in the shoutbox and comments section.