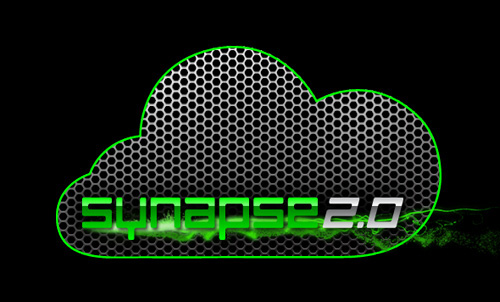 In 2006, Razer began a trend with PC peripherals where gamers' headsets, mice, and keyboards all came with onboard memory, so that their custom macros, settings, and preferences were kept from one computer to another (they called it… Synapse).
But wait there's more! Razer has just announced their new Synapse 2.0 where user preferences, macros, and setting are all stored digitally in the cloud. Meaning that when this rolls out, gamers who use Razer peripherals will no longer be bound by the on-board memory storage of their devices. They can simply use online connectivity to access their peripheral's settings anwhere, anytime.
Robert Krakoff, the President of Razer had this to say:
Razer Synapse 2.0 gives gamers a convenient, single cloud-based platform to access, maintain, and store settings for all of their Razer devices. On-board memory, with its limited storage for user profiles, becomes obsolete when Razer Synapse 2.0 offers essentially unlimited space for all of your hardware settings.
Closed beta invitiations for the service will be sent out to owners of the Razer Naga who sign up here.
And if you want a more visual explanation of Synapse 2.0, the trailer is below.