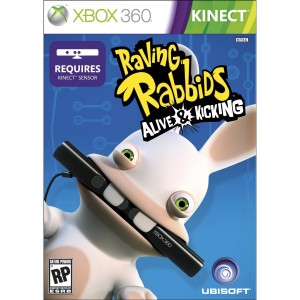 Ubisoft have brought the Rabbids back and they are as cute and totally insane as usual. Rabbids Alive & Kicking is the new Kinect game that takes the Rabbid's key interactive features to a whole new level.
Check out the Augmented reality trailer below that shows off the Rabbids new way of invading our home entertainment system. It looks like it's going to be a very active game, and hopefully the Kinect's sensitivity will be enough to pick up the full extent of all the crazy stuff the Rabbids will make us do.
Rabbids Alive & Kicking will be available on the Xbox360 Kinect on November 1 for US and November 3 for Aussies.