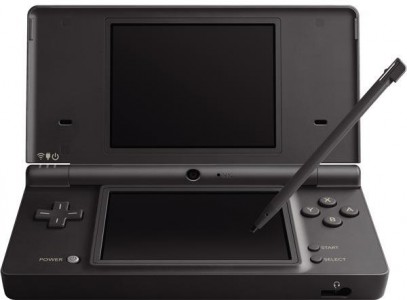 Nintendo has a reason to celebrate today as the DS has now surpassed 5 million units in sales. This is quite a monumental feat for the the company that have captured the handheld market over 20 years ago with the Game Boy and held on tight to this day.
Nintendo had this to say about the landmark:
"The Nintendo DS forever changed the gaming landscape, and the fact that consumers continue to embrace the platform is a testament to its value and mass appeal," said Scott Moffitt, Nintendo of America's executive vice president of Sales & Marketing. "Our hand-held story continues with the Nintendo 3DS system, which just had its second consecutive month of growth and enters its first holiday season with a monster lineup of games, including Super Mario 3D Land and Mario Kart 7."
Passing 5 million for the DS isn't the only thing Ninty has to cheer about though, as the company also released more achievements made during the month of October.
Nintendo sold more than 260,000 Nintendo 3DS™ portable entertainment systems, an increase of more than 10 percent from the previous month. Nintendo has sold nearly 450,000 units of Nintendo 3DS following a price reduction on Aug. 12.
The Legend of Zelda™: Ocarina of Time™ 3D became the first Nintendo 3DS title to surpass 500,000 total units sold in the United States.
Nintendo sold more than 647,000 total hardware units in September, including 240,000 Wii™ systems and more than 145,000 units of the Nintendo DS family.
The 273 million software units sold for the Nintendo DS family equates to more than 107,000 games being sold per day, every day for almost seven years. More than 273 million units of software have been sold for the platform in the United States, including 24 of the top 25 and 43 of the top 50 best-selling portable games in this hand-held generation.
With over 260,000 3DS' sold in just one month, I would say this success of the DS could easily carry over to it's soon to be successor. Only time will tell on that, but for now we have plenty to look forward to as Nintendo leads the way into the holiday season with a ton of releases.