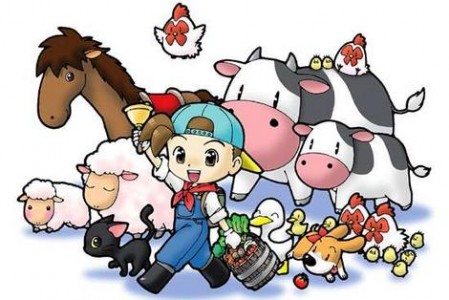 It has been announced through Famistu magazine, that the Harvest Moon series will be making it's way to the Nintendo 3DS under the title of Harvest Moon: The Land of Origin.
So what will make this new installment in the Harvest Moon series different to the plethora of other Harvest Moon games that came before it? Well, this time around, you can design your characters appearance, house and even your entire ranch from the ground up. This is all a first for the series and is a bold new step away from the norm for Harvest Moon.
No solid release date has been made other than an early 2012 release for Japan. What do you think of the newly announced Harvest Moon title? Let us know in the shoutbox or comments section below.