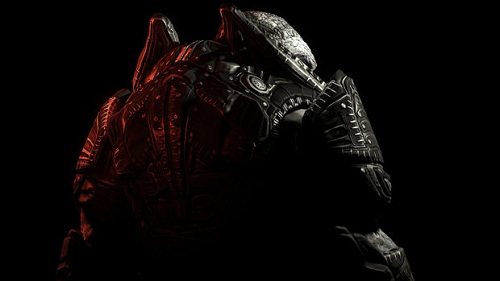 Those who have purchased the $25 Gears Season Pass should be happy to hear when they will be able to download the next piece of Gears of War 3 DLC for absolutely nothing. The rest of us however, will have to pay 1200 Microsoft Points when this piece releases December 13th. The DLC announced earlier today by Epic Games is called Gears of War 3: Raam's Shadow.
Raam's Shadow will take place before the events of the first Gears of War game, featuring a mix of new characters in a group known as the Zeta Squad. Players will enter the world of Sera post-Emergance Day and be tasked with evacuating Ilima City against a Locust Kryll storm. Zeta squad will consist of Michael Barrick who was in the Gears comics, Lt. Minh Young Kim from Gears 1 and Tai Kaliso from Gears 2. Plus there will be a new female soldier known as Alicia Valera added to the mix.
Besides the story content, players will also unlock six new multiplayer characters, the Chocolate Weapon skin and 250 extra achievement points. Obviously the new skins will be the characters of Zeta Squad and most likely Raam. But who is the last one I wonder? Care to venture a guess?