Modern Combat 3: Fallen Nation (which we reviewed here) has achieved a fantastic response from the public, lauching to the top 5 grossing apps on the App Store on its launch date. It's come first in Australia, the US and Germany, second in France and fifth in the UK, Italy and Japan.
This response wasn't exactly a surprise, the app itself is a beauty, not only in graphics but in gameplay too. Plus, the multitude of trailers and screenshots released before the game came out definitely revved people up for it.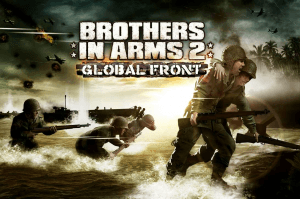 In other war app news, Brothers in Arms 2: Global Front Free+ has jumped into the top 10 free apps in the App Store, and first in Australia.
If you haven't already grabbed a copy of either of the apps, make sure you get on that! Versions will be released for Android tablets and smartphones soon enough, so don't worry, no one's going to be missing out! Check out the launch trailers for both games below.
Modern Combat 3: Fallen Nation is $6.99
Brothers in Arms 2: Global Front Free+ is free
[pro-player repeat='true']http://www.youtube.com/watch?v=mdF0EvDwH-Y,http://www.youtube.com/watch?v=kxRyMeFcZEw
[/pro-player]