It's safe to say that when many people saw the schedule for EB EXPO 2011, one of the events that immediately leaped out from the page was the EA Special Presentation with Chief Operating Officer, Peter Moore, and Lars Gustavsson and Daniel Matros from DICE. The team from EA didn't disappoint, with a spectacular show that covered EA's upcoming titles, the direction of the company, and an extensive segment on Battlefield 3.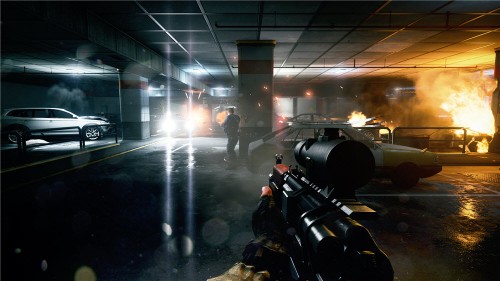 Peter Moore took the stage first, and talked about EA's incorporation of the gaming community's opinions and feedback into their future titles. He showed comparisons of current games and games from the '90s and noughties, and outlined how franchises like Need for Speed, FIFA and Battlefield have developed and improved over time. Moore said for EA, the titles are always being made with the gamer in mind, and because of that EA has constantly improved and transformed their franchises to rise to prominence within their respected genres.
Following Moore, the team from DICE took the stage and spoke about Battlefield 3. They looked at the new Frostbite engine and the title's improvements over its predecessor (including the multiplayer experience).
We did get to chat to Lars Gustavsson later on during the event to hear about Battlefield 3, which releases on October 27. Check out the video down below.