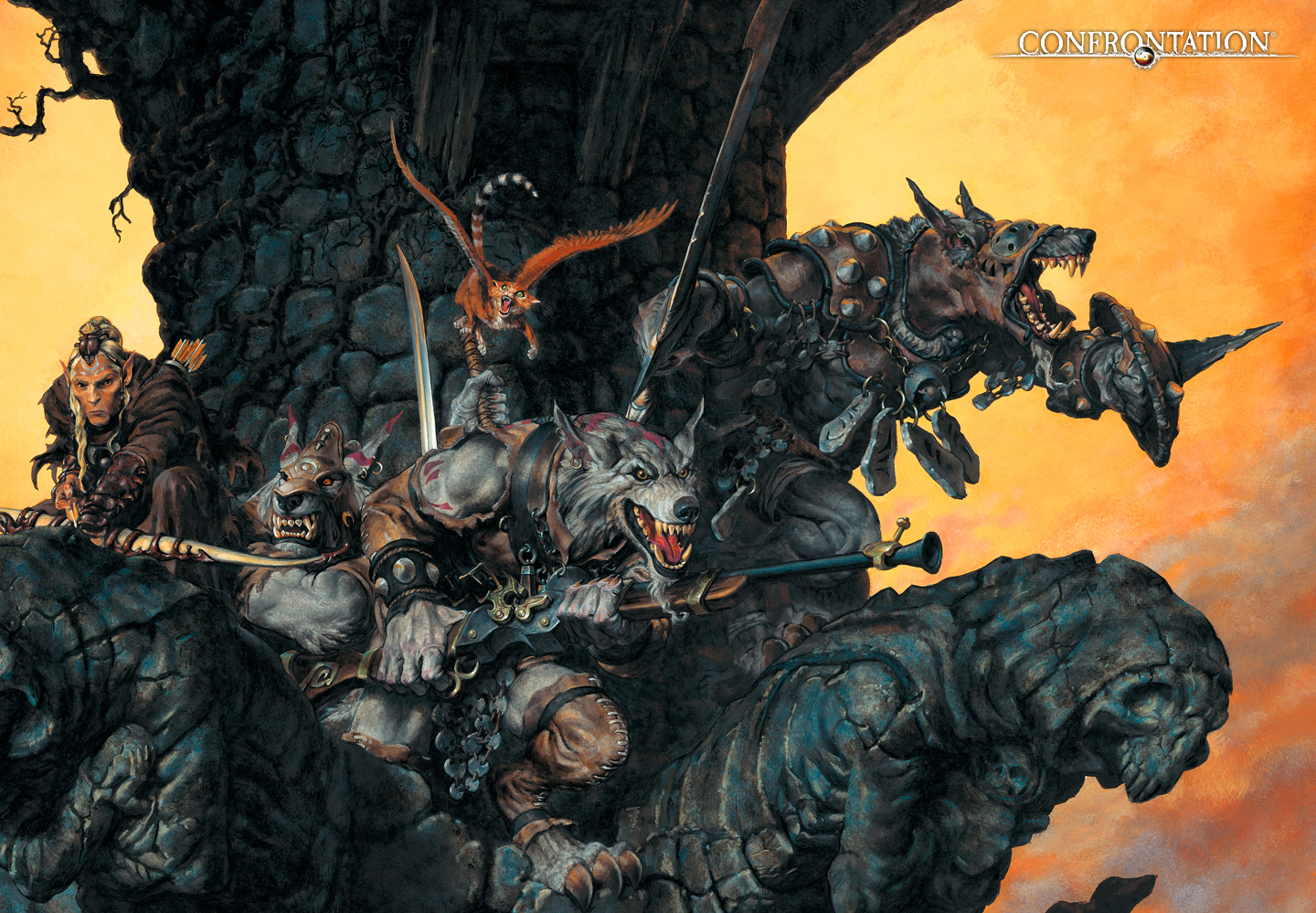 Cyanide Studios are dipping their toes in yet another fantasy world. Following on from Game of Thrones Genesis (read the review) is Confrontation, based on the famous board game universe created by Rackham. Fantasy hats firmly on head now, there are fantasy nouns ahead!
Set in the war torn world of Aarklash, Confrontation is a tactical role playing game that sees players developing a squad of elite Griffin warriors in order to battle the evil forces of the Scorpion. Tactics are the name of the game, and players must manage their units to perfection to develop soldiers and creatures that can successfully take on the hordes – including the Alchemists of Dirz, the Orcs of Bran-O-Kor and the ferocious Wolfen. Aarklash? Bran-O-Kor? Dirz? Shhh, just look at some cool Wolverine/General Grievous style robots instead. All better.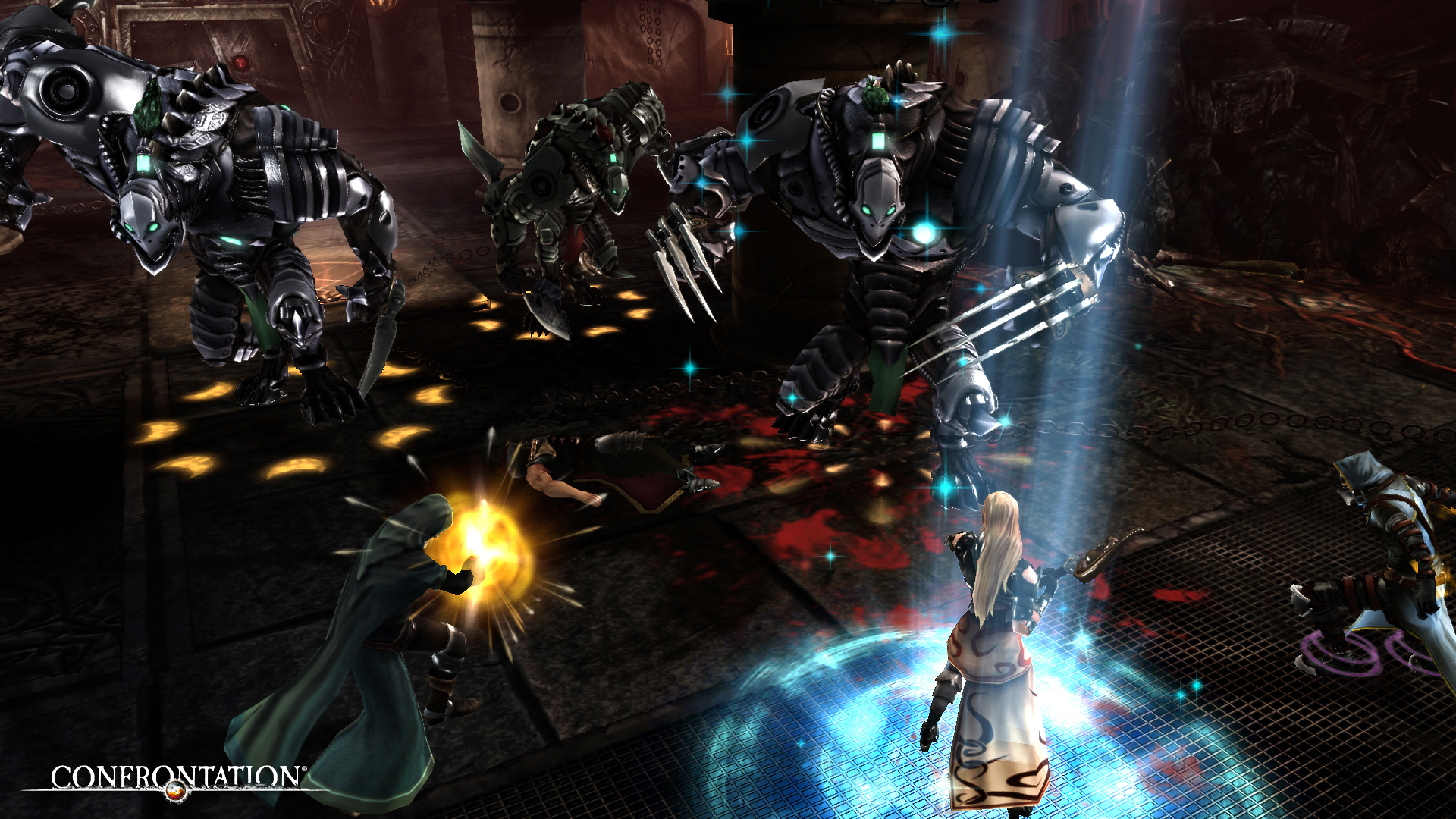 The game will also feature an online multiplayer mode, that according to the official forum is going to be totally free to play from the word go. Players can take on other squads from all over the world with no subscription or pay per play fees to worry about.
Details are yet to emerge about the gameplay itself, but Cyanide have plenty of time to get everyone up to speed – the PC exclusive title isn't due until early 2012.