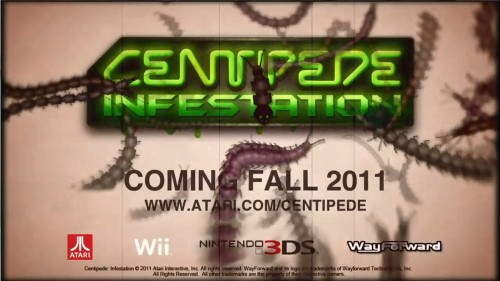 Like being excited for a game? I know you do! That's why I would like to share some new Centipede: Infestation screenshots. Showing off weapons and the co-op gameplay, WayForward is bringing the hype for this point and click shooter. Additionally, you get to see defensive units as well as acquirable power-ups. The game is quickly coming to fruition and will find its way into my grasp – centipedes and all!
Any pyromaniacs out there? Well, make sure you check out the player torching up beetles in one of the pictures below.
And if that's not enough to get your jollies going, click (HERE) for Centipede: Infestation's official website.