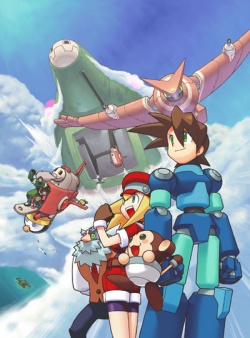 Capcom have finally bitten the bullet in regards to the highly criticised Mega Man Legends 3 cancellation. In response to the collossal outcry from fans, left disgruntled after Capcom pulled the plug on the 3DS title, that was essentially built upon fan interaction.
The cancellation caused a utter divide between Capcom and their fanbase. Fans then mounted an elaborate effort to overturn Capcom's decision, sadly the effort was in vain. However, news has now broke that Capcom have begun the hefty task of sending letters to some of their more vocal fans, in order to apologize and thank them for their support. However, the letters are currently only being sent to Japanese fans.
It is unknown whether the letters will be sent outside of Japan, but as of posting they have only been recieved by Japanese Mega Man Legends 3 fans. Even though, the apology notes may currently be only circulating through-out Japan, it is a sign that Capcom does truly regret what is without a doubt a huge mistake. Unfortunately, Capcom have shown no hint of correctly this grave mistake, nor is it likely they will for the forseeable future.
The letters feature a personalized letter from Capcom, a sketch of the Servbot character from the series as well Servbot key-rings. Here is an example of one of the letters that was recieved by a fan of series: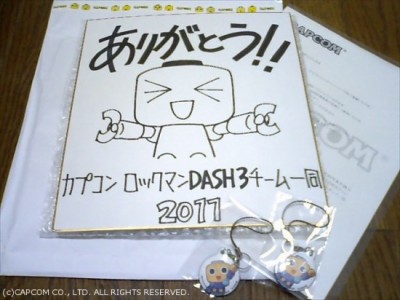 What do you think of Capcom finally conceding and apologizing for their fallout with their once dedicated fan base? Let us know your thoughts in the shout box or comments section below.