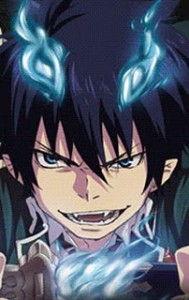 Following the conclusion of the controversial Blue Exorcist anime series, Namco Bandai has announced an RPG game for the Playstation Portable based of the series.
The game tentatively titled Blue Exorcist PSP will be similar to Mass Effect in the way that your choices effect your story progression and outcome.
You will play as both of the Okumura brothers; Rin and Yukio, in an original story seperate from that of both the anime and manga it is based off of.
Little else is currently known about the title, but it is definitely exciting news for Blue Exorcist fans.
What do you think of this announcement? Let us know in the shoutbox or comments section.