Event: Armageddon Expo 2011 Melbourne
Date: 22/23 October 2011
Location: Melbourne Exhibition Centre
Time: 9am – 6pm

It was an exciting couple of days as we played human Tetris through the exited crowd at the Armageddon Expo at the Melbourne Exhibition Centre this weekend. The Costumes, the variety of memorabilia and the special guests would make any sci-fi nerds dream.
A lot of well-known companies and products had booths set up such as Madman Entertainment, Ubisoft, Kings Comics, Rooster Teeth's Red Vs. Blue, Batman Arkham City and wide variety of local businesses who cater to the video game, anime and comic markets.  There was funny t-shirts, plush characters, hats, posters and of course light sabres and there was the DeLorean time machine that was based on the Back to the Future movies, with items from the movie itself.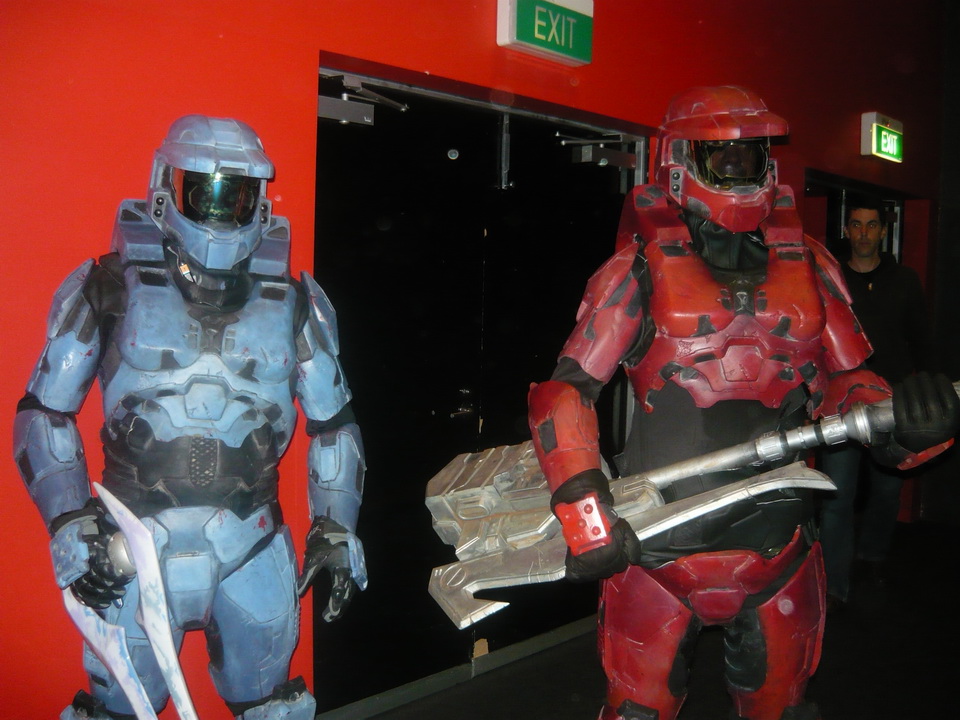 With the huge list of special guests who held panels for the fans who could finally get their questions asked. We dropped by a few and was lucky to get into the over-crowed (they needed to add an extra session just to fit everyone in) Red vs. Blue panel with the amazing guys from Rooster Teeth. Allowing an insight to their processes and getting a sneak peak at the release of Season 9. Other special guest panels include Amanda Tapping from the hit series Stargate SG-1 and Sanctuary.
Also the comic and anime fans were appeased with guests including Steve Blum, Paul Eiding, Fred Van Lente and Frank Cho, just to name a few. There was also an array of independent comics who were able to get the attention they deserved. For the music fans, the band Technodrome was also there to do covers of our favourite video game themes.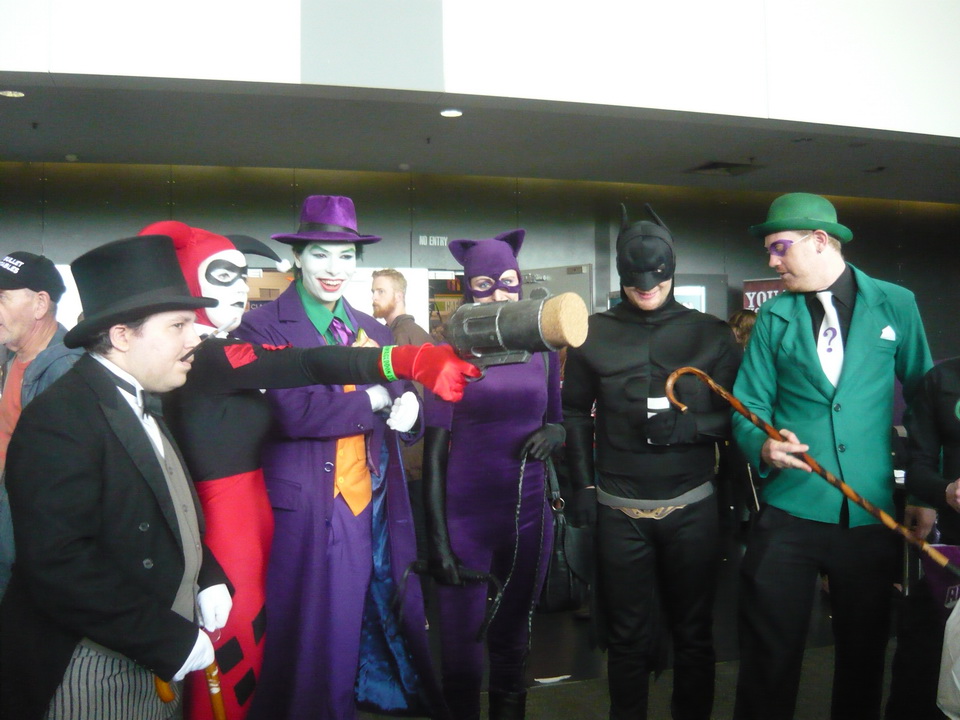 The newly released Batman: Arkham City had their own booth for people to try the fantastic game. As well as his DC Comic Pal the Green Lantern, for his game to try! Check out the review for Arkham City by Travis Bruno here!
As well the Ubisoft booth had games to try that have not been released yet, including the Adventures of Tin Tin and Rayman Origins. These games look really fun, so look out for the reviews.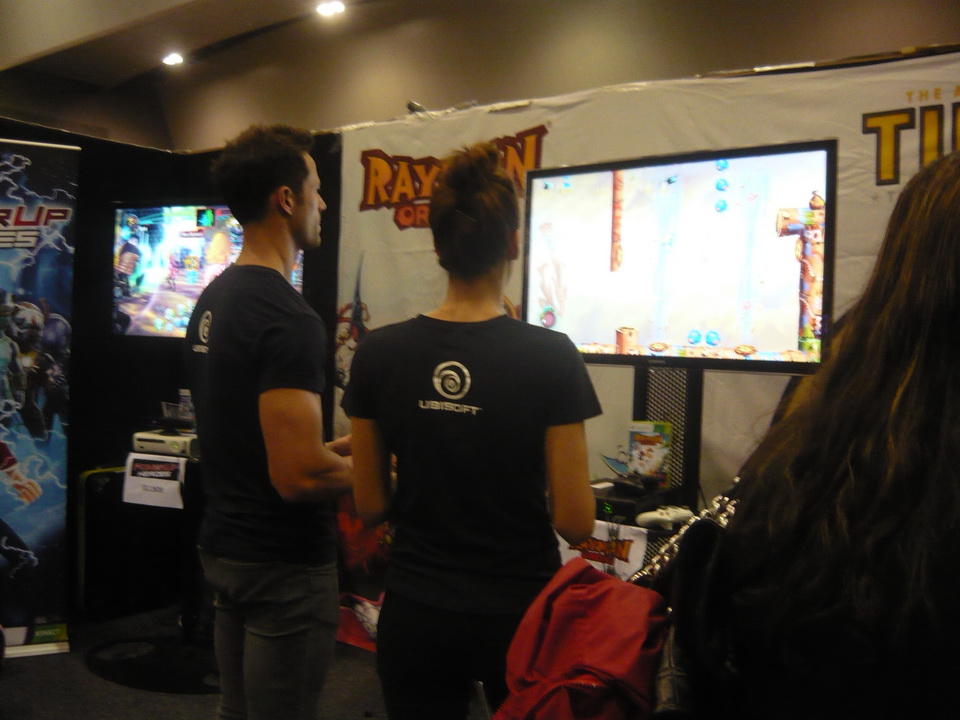 Then there were the costumes… Ah the costumes. It is wonderful that people are dedicated enough to their passion of video games and anime to dress up in thick cloaks and skin tight leather even when the weather was a little sweaty and people continually stop you for
photos (Like I did, sorry guys!).
With the live events as well as the fantastic booths, this weekend was so exciting and exactly what us die hard sci-fi fans need from time to time. Look out for interviews that will be coming up from some of the guests that attending the event.