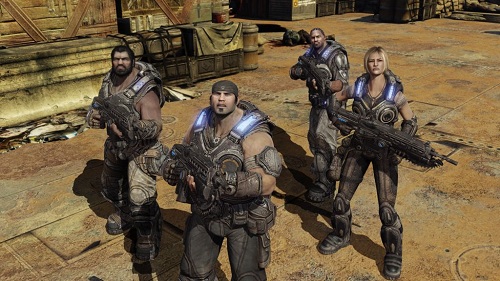 From September 23 to October 3, Microsoft will be advertising Gears of War 3 in a new way. "Live" TV ads will air in the UK, displaying the current number of people playing online. We assume that in addition to a box displaying that number, there will be some other stuff going on in the background. Because other wise that would be the worst commercial ever.
These 'live' TV ads will have 6 variations. According to the Microsoft UK Xbox marketing director, Stephen McGill, Gears 3 Marketing "Is on the scale of what we did for Halo Reach and Halo 3 — television is the main centrepiece of the campaign."
Gears of War 3 launched worldwide today. Have you played it yet? How do you like it?