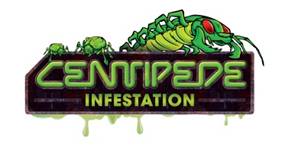 Atari has released another video for Centipede Infestation showcasing some of the creepy crawly bosses you can expect from the game. The video is in the same stylised 'instructional video' as the previous one and has some pretty interesting looking creatures.
It looks like there will be a hell of a lot of legs and the gameplay will involve shooting the many-sectioned bugs into smaller sections. I don't know how well that would hold up in reality, but then neither does giant millipedes. And thank god for that one.
Check out the video below. What do you guys reckon? Do these massive creepy crawlies get under your skin? Or are you super keen to get a go at demolishing them section by section?
Centipede Infestation will be out on Wii and 3DS in the US on the 25th of October. Preorder your copy HERE