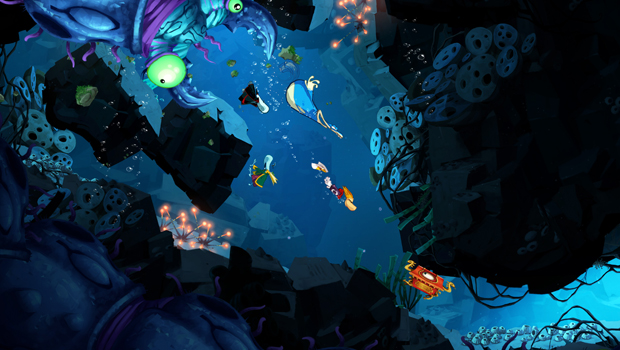 November's going to be a big month in the gaming world, too big even (from the perspective of my bank account and productivity levels!). Assassin's Creed Revelations, Modern Warfare 3, Skyrim – that's a lot of hours lost right there. But the November game that I'm actually most excited about is… Rayman Origins. Sure I know the rest will be fantastic titles, but there hasn't been a side scrolling Rayman game in fifteen years.
Rayman Origin's takes the series back to it's roots, and the new 'Around the World' trailer from Ubisoft looks very promising indeed. The style is spot on for an HD Rayman world, and with 60 levels on offer there's going to be a lot of it to explore. The range of gameplay looks amazing: underwater levels, mosquito riding, fire dodging, pirates, snowy mountains, giant mutant chickens, dragons, and of course, granny zombies playing horshoes with skulls.
Phew. Roll on November!