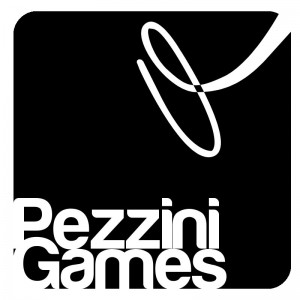 To celebrate the recent release of His Adventure for IOS devices, we spoke to young 17 year old developer Oliver Pezzini of Pezzini Games about His Adventure and Highway Madness available now on IOS devices, and about what it's like to get into creating games for the app store.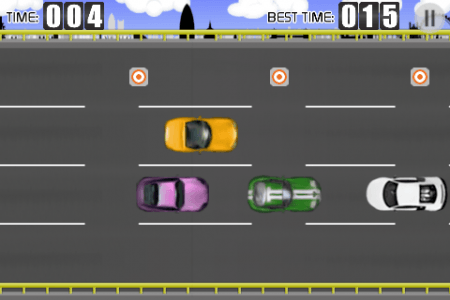 Let's start off with the most important question of all: what's your high score on Highway Madness?
That game is damn near impossible at some points. Last time I remember it was around 156.
How did you get into developing games for IOS devices and can you tell us how you got around to starting Pezzini Games? How long have you been doing this for?
I started watching videos on game development on youtube. There was one person in particular who I enjoyed who now has a show on the escapist magazine called extra credits. I finally though I would just try and make a game so I googled "create games for the app store" and the first hit was GameSalad.com. I was just planning on creating games for fun but then I found out I could publish my creations to the app store for only $99 a year so I went for it. That was back in February, so less than a year but I plan to continue this for a long time, it's a lot of fun.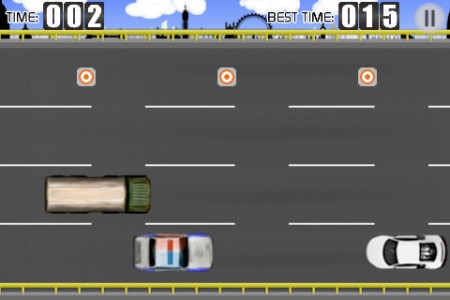 How has the reception for your latest release, His Adventure been so far?
As I am new to the app store and developer scene I am always learning new things. How to market apps and that sort of thing. Press releases and contacting sites has been a completely new experience for me, and one I can improve on. The reviews on sites and on the app store really made the whole development process worth it. I have also had a lot of feedback saying the difficulty was too hard for some and there was need for different controls. I have released an update to fix these issues and I hope people continue to enjoy the game.
His Adventure is quite a unique title, where did the idea behind it come from?
The idea came from a flash game I used to play a while back, I always wanted there to be an iOS version as I thought it would work great. I thought of all the cool things you could do with it and realised I could do it myself, so I did.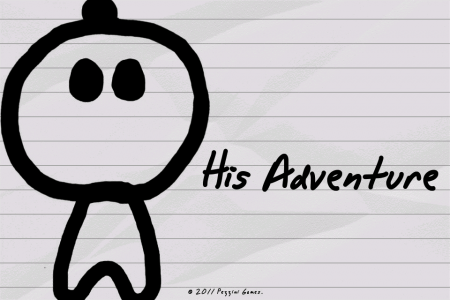 Can you tell us a bit more about the character, and his design? I imagine eating McDonalds would be hard for him since he doesn't have any arms or a mouth!
On my initial brainstorm I had narrowed the art style down to the hand drawn/ cartooney style. I'm no artist so simplicity was the key, the less complex the better. I was just drawing random sketches of potential designs and just thought of the simplest one, a bit round face, huge eyes and small body. Turns out that worked in my favour because he looks cute and fits the style perfectly.
An interesting update for His Adventure has recently been released, can you tell us a bit about that?
I had a lot of feedback from various people once the game had been released. Two issues came up, the game was too hard and the controls were annoying. In the update (1.1.1) the difficulty has been lowered on some of the harder levels. The main improvement though it the new control style. In the options menu you can now chose from the regular style (the platform follows just above your finger and jumps to where you touch) or the relative style (the platform moves relative to the position of your finger). There is also a short tutorial added to explain the basics if the in game tutorial isn't enough. Hopefully people will be happy with the update.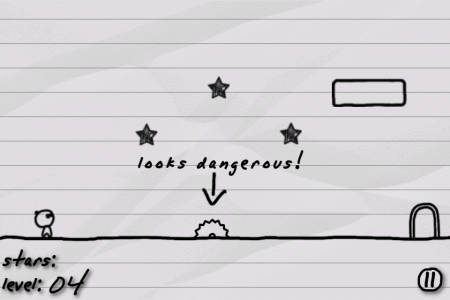 His Adventure is a very challenging title! Any hints or tips to gamers out there aiming to get all 216 stars?
It's the ultimate challenge! From world two onwards some stars start to disappear after a set amount of time. The key is to learn which ones disappear first and go for them in that order, try and use the shortest path from star to star.
Any plans on any more future updates? I'd love to see an option for struggling players to skip levels or something similar!
I will continue to support this game for as long as I can. That's certainly feature I will look into for a future update.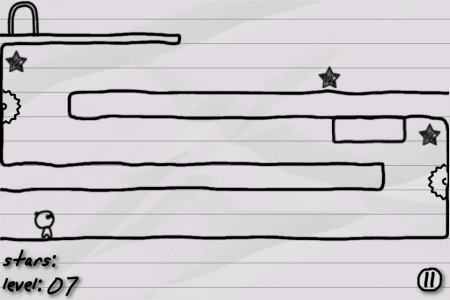 Do you have any other up coming projects in the works at the moment, or any ideas for future titles you would like to share with us?
I am always toying with ideas for new games. I can't share any with you now but be sure to look out for future Pezzini Games titles.
–
We here at Capsule Computers would like to thank Oliver Pezzini for his time and insightful answers, and wish him and the best of luck with the future of Pezzini Games! You can check out our review of His Adventure here!