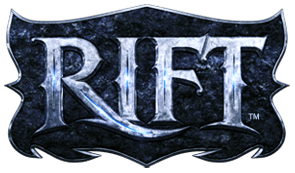 Coming May 10th is a huge patch from TRIONWorlds for the game RIFT. This patch offers a range of interesting new features, as well as some features lifted from other major MMORPG games on the market.
The patch title 'The spoils of War" adds these new features, features such as a new raid instance and social networking integration. Users of the game are now able to link to their facebook from the "Plane of bragging rights" in the form of youtube videos, screenshots and achievements from within the game. But not only does the update provide a new social networking feature, it also comes with some interesting gameplay additions, such as the long awaited 5th soul slot, the new wardrobe feature for outfit sets; as well as the highly anticipated new 10-man raid, Slivers, which promises to be a challenge for all players.
As with any major patch from TRION, starting from now in game, players can experience the prelude to the patch, which involves fire and earth Rifts opening all across Telara for players to defeat, as well as Golden Dragon Egg Fragments and other kinds of monsters.
Below is a full list of features coming from the 1.2 patch.
Full list of Rift 1.2 Features:

·         Facebook Integration – Post updates, screenshots, or Achievements from Telara directly to your Facebook profile!

·         Looking for Group– Automatically form groups for dungeons, rifts, and group quests.  Complete random expert dungeons for additional bonuses, both for the daily player and the weekend warrior!

·         Wardrobe – Players can configure up to five outfit slots to choose between – look however you want, and break out those costume items.

·         New Ascended Powers – Omen Sight (Guardian) and Quantum Sight (Defiant) reveal openings to Slivers and even more in the future.

·         Additional Role – By popular demand, players can purchase a 5th role for even more class flexibility.

·         Many UI Improvements –Auction House, Crafting, and Artifacts all receive useful new refinements.

New Content in Rift 1.2:

·         Gilded Prophecy Sliver – Rift extends its support of 10-player raids to this new type of instance! Fight against Golden Maw cultists from another reality to prevent them from gaining relics of vast power.

·         New Dynamic Content – Two new raid rifts, one new expert group rift, rifts specifically designed around rewarding crafters, and easier access to expert group rifts.

·         New Zone Events:

o   Planar Chill – Control strategic locations in Iron Pine Peak against planar onslaught

o   Scourge of the Sands – Defend precious resources as they are moved to critical locations in Shimmersand Desert, then launch a counter attack

o   An Eye for an Eye– Guardians and Defiants summon their respective champions in order to defeat the Colossi in this end-game brawl.
Be sure to visit RIFT Website
Screenshots