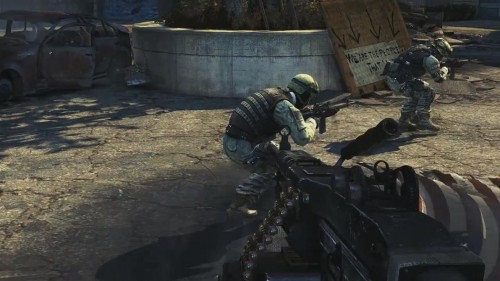 Homefront has released a trailer that shows only multiplayer footage.  Full of explosions, bullets and drones, you an count us in.  It will blow your boots off.  Oh, your not wearing boots?  Go get some on then!  Ok, now watch!
[pro-player width='530′ height='253′ type='video']http://www.youtube.com/watch?v=9xehDOEgtmc[/pro-player]
Was that a killer robot?!  Yes. Yes it was.  Attention! Attention! Capsule Computers has just confirmed that North Korea is the country that will launch Skynet.  Thanks for reading.
If you want another look at the robot, scroll down just a bit more.   And remember, just a few days more until you can control it!  If you want to get the best price on artificial killing machines, you can pre-order Homefront here!