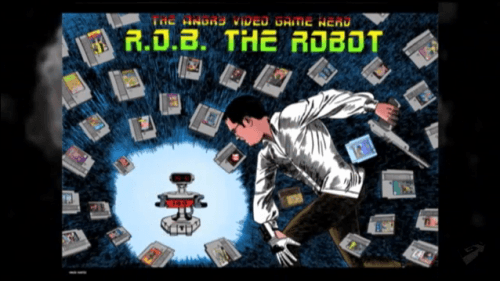 James Rolfe, better known online as the Angry Video Game Nerd (or by his filmmaker handle "Cinemassacre), has been releasing his AVGN series online for almost 5 years now. Just last month his 100th episode was released, during which he showcased an epic battle with ROB the Robot of NES fame. While most fans probably thought that this would be the biggest AVGN news for a while, James recently posted on his Cinemassacre website that production will begin soon on the feature length Angry Video Game Nerd film, for which the script has been written for years.
Rolfe also wrote that episode 101 of AVGN will be released this April as scheduled, but after that the series will go on hiatus. While it's always unfortunate when a beloved series takes a break, it should be noted that James has been releasing AVGN videos every month for the last four and a half years without missing a beat. It is also important to clarify that the series is not ending, but simply being put on hold temporarily while James begins production on the film and continues his other web series such as Board James and You Know What's Bullshit.
As always, new AVGN videos can be seen on GameTrailers.com and older episodes can be found on Cinemassacre.com, and fans can expect the newest episode early next month. While you're there you can also check out his other projects, especially his fantastic Monster Madness series highlighting classic horror films.