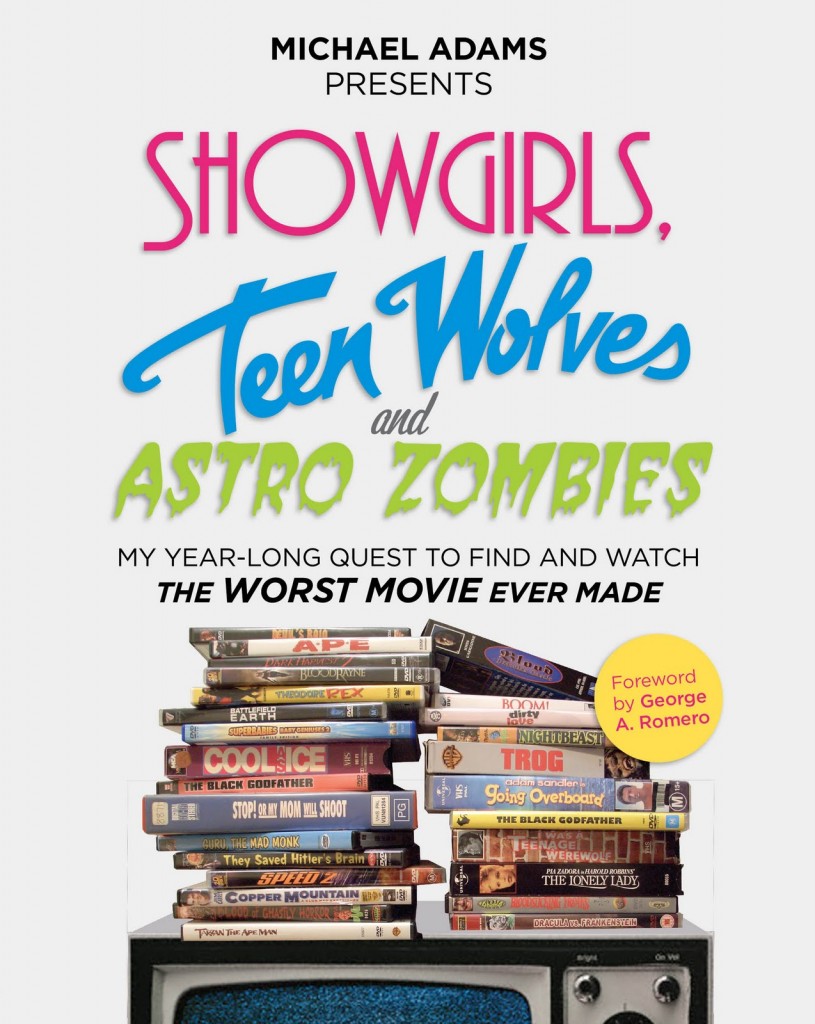 Have you ever wanted to know what the worst movie ever made was ?  Well look no further, MasterAbbott had the honor of speaking to Michael Adams, Author of his new book Showgirls, Teen Wolves and Astro Zombies.
A HILARIOUS YEAR-LONG QUEST TO FIND AND WATCH THE WORST MOVIE EVER MADE !!!
In our interview, Michael explains with another year drawing to close, he found himself making an unusual New Year's resolution: in the next 12 months, he would find the answer to the question: 'What is the worst movie ever made?' He would do so by watching at least one terrible film per day. For a year. That's 365 bad movies in 365 days. No fast-forwarding. No pressing the stop button.   Not a lot of people could do it, but Michael made it through and survived all the Zombies and bad video game movies along.  Check out the interview below and see what Michael believes it he WORST video game movie EVER made !!!
Buy now : On special at the moment from $13.99 to $5.60 from our online store hurry !!!
Special thanks to Michael for taking the time to talk to us, we wish him the best of luck with Showgirls, Teen Wolves and Astro Zombies.