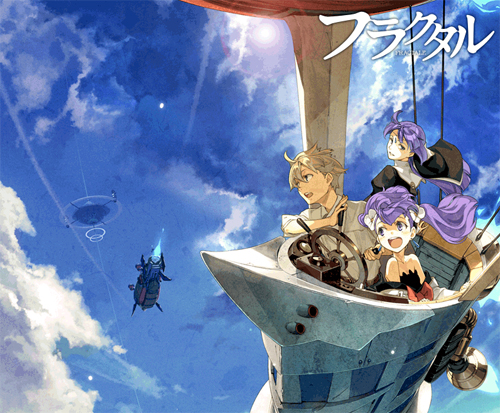 Fractale is a new anime airing in Japan at this moment. It's an 11 episode science fiction anime, though it appears to still be airing in Japan so there is more to come. The best way to describe this anime is a mix between the Matrix and Castle in the Sky. The Anime is about a world ruled by the 'Fractale System' and how a boy who discovers the secret behind the system while searching for a girl called Phyrne.
So far the anime looks like an interesting one, the science fiction and matrix kind of feel intrigues me and makes me want to watch more. So I hope you all check it out with me and even if you don't, you might as well watch out for some episode reviews :D.
You can even catch Fractale yourself on Funimation's Website (here) . They currently hold the liscensing rights to Fractale while A-1 studios is animating the series now in Japan.