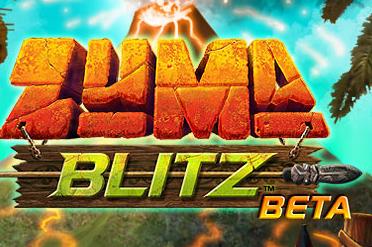 For the past month or so I was lucky enough to obtain a "golden ticket" and be a beta tester for Zuma Blitz. Now beforehand I knew very little about the game aside from a brief experience or two in the past. That has all changed now as I am catching myself logging into facebook several times a day just to see my froggy friend as I bash the multi-colored balls of joy.
Now if you are now clueless by this new addiction I am speaking of, it is none other than Zuma Blitz. Zuma Blitz takes the classic game of Zuma and gives you one minute to get the highest score possible by smashing balls with a frog that spits them out on the board. Each week the board changes as well as your scores. You can also compete against all of your friends to get the highest score of the week to earn a medal as well, so there is plenty of reason to come back.
Features Include:
Weekly tournaments and leader boards, with new game levels introduced each week
An "experience points" system to unlock additional power-ups and capabilities
Time extenders, score multipliers and other powerful in-game accelerants
"Hot Frog" speed mode for massive, section-clearing super shots
Additional information on the in-game performances and status of your Facebook friends, such as medals won, achievements earned at various point thresholds and experience level
Earning lives and more mojo as well as addition playtime (which is awarded by leveling up) is a rewarding experience for Zuma Blitz and I can easily say this is my favorite Facebook game as of now, a title which was previously held by PopCap's other Facebook game, Bejeweled Blitz. So without me rambling on about how great the game is, try it out yourself by clicking HERE. It's completely free as well so get on it!