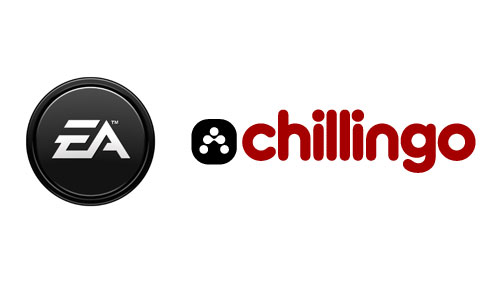 Chillingo, a sub-division of Electronic Arts, has just launched two new games on the App Store just in time for Thanksgiving. (Now you have more games to purchase to spend your Thanksgiving night :P). They are one of the leading publishers that have various chart-topping games at their disposal, including Cut the Rope and Angry Birds. Doodle Invasion, a doodle defense game and Agents!, a puzzle adventure game are now available on the App Store for $0.99 and $1.99 respectively. There is also a lite version for Doodle Invasion, available for testing purposes. Check them out at an App Store near you, and purchase them if you like it!
Doodle Invasion (BUY NOW!): Is it a bird? Is it a plane? No, it's a gigantic space ship and it's dropping a big green DoodleInvader into the ocean…oh great. Use your doodling skills to create breakers to stop the evil spawn of the giant green alien from reaching Doodle Bay in this addictive and challenging doodle defense game! You'll need to use your brains as well as your fingers. Draw the breaker across the screen to catch as many aliens as you can, once you do you have to steer them into the paths of the ships that helpfully suck them up. Be careful though, you can only draw one breaker at a time and there are going to be a LOT of Invaders.

Agents! (BUY NOW!): Infiltrate, investigate, and escape. Step into the world of a super sleuth in this espionage puzzle-adventure. You have accepted a mission to save the world from the threat of a top secret super weapon. An engrossing single player campaign and ultra competitive multiplayer gameplay await you in Agents! Explore offices and secluded country estates to find hidden information about the nature of your enemies…or even your friends. Leave no stone unturned and no filing cabinet unchecked as you work your way around the map. Find the documents, then find the exit-but be careful, you may not be the only spy on a mission. Will you complete your mission and remain undetected?