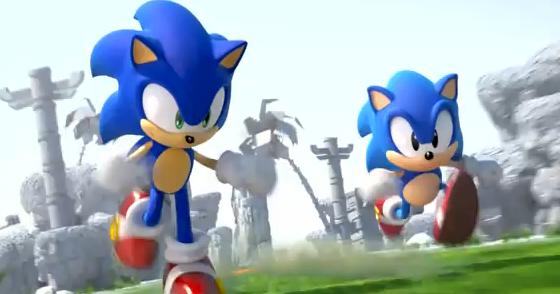 It's been 19 years since the world's most beloved blue hedgehog has first appeared on our screens!
In order to celebrate this occasion and the upcoming Sonic the Hedgehog 4: Episode I, SEGA have prepared a couple of surprises for the series' fans!
The first one is a video contest where two winners will each receive a trip for two to visit SEGA Japan and meet the Sonic development team in Tokyo. If you want to sign-up you can do so on the contest's official website.
The second surprise is that for a limited time many SEGA titles have great discounts, as follows:
Apple Offers – On sale 23 – 30 June

Playstation Network – On sale until 7th July (Europe)
Sonic Rivals™ £11.99 £7.99, €14.99 €9.99
Sonic Rivals™ 2 £11.99 £7.99, €14.99 €9.99
SONIC The Hedgehog: Very Hard Shadow Missions £1.99 £1.19,
SONIC The Hedgehog: Very Hard Silver Missions £1.99 £1.19,
SONIC The Hedgehog: Very Hard Sonic Missions £1.99 £1.19,
and COMING SOON
Sonic Rivals™ 1 & 2 Bundle Pack – £13.99, €17.99
Sonic Unleashed™ Add On Bundle – £8.69, €10.99
Sonic & SEGA All-Stars Racing™ Add On Bundle – £5.49, €6.99
Xbox Live – 24 June only