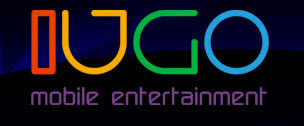 MasterAbbott from Capsule Computers had the pleasure to sit down and speak to Sarah Thomson, the director of Business Development at IUGO Mobile Entertainment.  The creators of such fun, fantastic and innovative games on the Apple iPhone like the TOY BOT DIARIES Series, Implode, A.D.D, Cliffed, and Star Hogs just to name a few.  Our interview with Sarah goes through a number of different topics regarding IUGO Mobile Entertainment and also touches on some of their fantastic games available now from Apple iTunes store.
Enjoy the Interview :
Question 1 – Tell us a little bit about IUGO Mobile Entertainment.  How were they created, when was it first established, and how many employees does it have today.
IUGO began developing mobile games 6 years ago here in Vancouver, BC, Canada. We started off with 2 people; the CEO and 1 programmer. We are a privately-held company and grew organically to our current size of 20 full-time employees.  We began as company who did work-for-hire projects with the big developers on traditional mobile platforms such as J2ME and BREW. We developed Tiger Woods 2006 and 2007 and Boom Blox for EA, Wheel of Fortune and Jeopardy! for Sony, Spiderman 2 for Activision and many more.
Question 2 – What do you believe have been your greatest challenges designing games for the mobile phone market ? Especially games for the iPhone/iTouch.
I think like many games on pretty much all platforms the most important thing to nail are the controls and the UI. It's very easy to make both too complex. We've experimented with different sorts of controls for iPhone games. Also, we've been paying close attention to what sort of games do well on the iPhone. As a result our games have been getting a little more simpler so as to appeal to a wider audience.
Question 3 – What is IUGO's most popular game title for the iPhone.
Right now our best selling game units-wise is Zombie Attack!, the first version. As far as sales go it would be Toy Bot Diaries 1. Our latest game Implode! is selling like hotcakes right now though and could catch up soon!
Question 4 – For people that don't know anything about, Toy Bot Diaries.  How would you describe the game to them and the meaning behind the games name.
Well, Toy Bot Diaries or TBD is a side-scrolling 2D platformer. We knew from the beginning that it would be a trilogy. This allowed us to get the first episode out early onto the App Store so that we could establish the brand and the IUGO name. It worked! The game was extremely well received by users, critics and Apple. TBD was featured in an iTouch TV commercial in the Fall of 2008.
The TBD name came from the fact that we were calling the game TBD (To Be Determined). We thought it would be funny to create a name from that acronym. Toy Bot Diaries was born from that.
Question 5 – What extra features/modes/ etc have you added to expand Toy Bot Diaries longevity and appeal to the mobile gaming market.  And what do you believe makes Toy Bot Diaries stand out in the crowd of other action/platform style games that are available at the moment.
When TBD first came out on the App Store it was one of the first games that we created exclusively for the iPhone. Most games at that time were ports as the larger publishers were in a race-to-market. People saw that our game felt more natural and customized to the iDevices and they loved it. With the release of 3 episodes we were able to keep the Toy Bot Series on users' minds for several months. This was also a good approach. Since then we have launched the Toy Bot Compilation which is all 3 complete games in one app. Other than that we have not added any new content as the game seems to do well on its original premise.
Question 6 – How long was the development cycle for Toy Bot Diaries.  Could you briefly explain the start to finish phases: storyboading, concept art etc
The first TBD took about 4 months to develop, TBD 2 and 3 took about 1 ½ to 2 months to develop. I can't break down the development process for you, sorry.
Question 7 – What engine / technology is used in getting Toy Bot Diaries up and running on the iPhone, how many developers / programmers were involved?
The TBD series utilizes the Box 2D physics engine. All other editor tools were created in-house as we do with most of our technology. We do not release team sizes to the public.
Question 8 – Where there any issues or speed bumps along the way in creating Toy Bot Diaries ? And what did the development team do to overcome them.
TBD was our first game for the iPhone so it definitely took us a bit of trial an error and hence a longer dev cycle than the other 2 episodes. We also were working with our own tools library on the iPhone for the first time on TBD. We've worked on many different mobile platforms in the past so moving onto a new one isn't technically hard for us, it just takes time getting used to.
Question 9 – What was your main reason for creating a fun and exciting action/platform game like Toy Bot Diaries ?  What other games if any were influential?
We are quite lucky to have a very talented team of designers here at IUGO. We certainly have no shortage of great game ideas. I don't think there was any particular reason why we went with the Toy Bot idea first. It is of course inspired by all other great platformers of the past such as Donkey Kong, Mario Bros., etc.
Question 10 – How would you describe the game mechanics of Toy Bot Diaries.  What do players need to do to succeed.
Toy Bot must journey through his environment (it varies from chapter to chapter, game to game) collecting memory pads in order to piece together his back story. The controls are tilt and touch, with his fun action of grappling and swinging from metal objects within the environment. Puzzles will meet him along the way along with Boss battles.
Question 11 – Are there any patches or updates or extra expansions planned for Toy Bot Diaries, if so what will be included in the updates and when will they be available.
There are no plans for updates on the TBD Series at this point.
Question 12 – Trophies / Achievements are what drive a number of players to play games now-days .. Does Toy Bot Diaries have goals to accomplish  or achievements to unlock.  And if not will there be any possibilities of adding them in future releases / updates.
As Toy Bot collects the memory pads he unlock comic book panels that tell a story to the user.
Question 13 – Is there any multiplayer options in Toy Bot Diaries ?  Please explain what other modes are currently available in the game.
TBD is a single player experience only.
Question 14 – What can players / consumers expect from IUGO Mobile Entertainment moving forward.  Are there already plans or upcoming games that you are able to let your fans know about ?
IUGO has 13 titles out on the iPhone to-date. All of our games are quite different and unique. We had a big release bonanza this past month with Cliffed, ZA!2, Implode! and A.D.D. Stay tuned for more games from IUGO!
Question 15 – Finally.. What do you love most working at IUGO Mobile Entertainment ?
IUGO is an awesome company to work for. The CEO has made a point of creating a very relaxed environment that is driven by passion and true belief in the potential of mobile gaming. We are not corporate at all here and that is great! Everyone's opinion matters and we all contribute to the games that go out in one way or another. IUGO is creating some of the best games there is and we strive at nothing less than premium content that is compelling and fun.
–
Capsule Computers would like to thank Sarah for providing these great answers regarding IUGO Mobile Entertainment and their games.
Let us know what you thought of this interview in the comments below.
–
MasterAbbott Capsule Computers