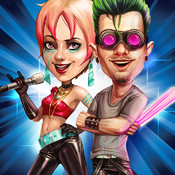 Zya
Developer: Music Mastermind
Publisher: Chillingo
Platforms: iOS
Release Date: December 4, 2013
Price: Free – Available Here
Overview
Zya is Music Mastermind's attempt at "the ultimate music game". The California based studio opened its doors in 2008, and is headed by CEO Matt Serletic – an extremely successful, Grammy Award-winning producer for the likes of Matchbox Twenty, Carlos Santana and Aerosmith. That's an impressive pedigree, and backed by millions of dollars from multiple investors, Serletic and his team put all their efforts into this iOS title, acquiring the rights to use samples from huge hits such as 'Blurred Lines' by Robin Thicke and Lady Gaga's 'Poker Face'. So, does Zya live up to its promise?
Gameplay
In Zya, you construct a song by selecting your band members from a set and then choosing the beat/hook/vocal they will perform, before adding effects. Personalities such as rock drummer Bruno and rock vocalist Screams McDuffy are unlocked from the beginning, although you can purchase more a la cart, or via the Pop and Hip-Hop bundles. Once you've run through your initial stash, the in-game currency of coins are scarce, unless you produce a boatload of songs and share every last one of them across all of your social media channels. But if that was the case, I'm pretty sure the majority of your friends/followers would get rather annoyed at the sheer quantity appearing on their feeds.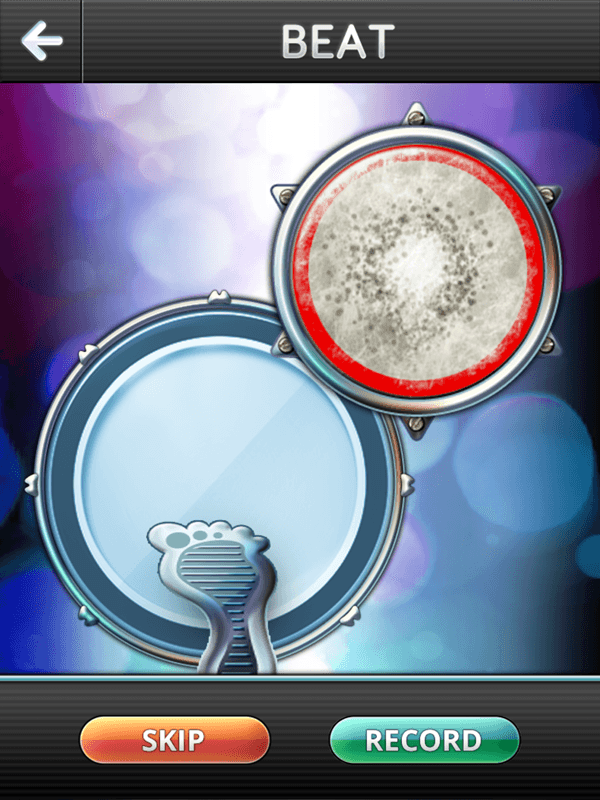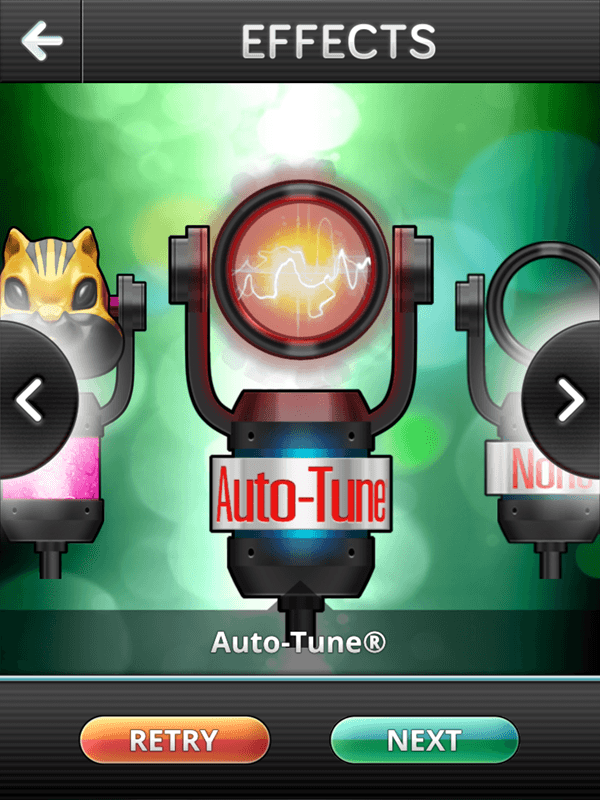 A custom drum beat loop can be entered, as can the vocals if you are so inclined. The game likes to think it can cover your shoddy singing abilities with auto-tune, but those who know about the software argue it only highlights your imperfections. Various other microphone effects can be applied though, with some even transforming your recording into synth notation or a metal guitar riff if you purchase the appropriate instrument. As your catalogue increases in size, so too will your fame and level, which enables the purchase of extra artists and unlocks further sounds. If you don't mind parting ways to acquire a couple licensed tracks, you can also use them in your remix and create a mash-up.
The feature that aims to maintain your interest is 'Hitmaker', which is comprised of 9 combo lists. They are filled by experimenting with combinations of performers and sounds, and reward you with a decidedly paltry amount of coins and fame. Having crafted almost a dozen songs, and following the hints provided, I still only managed to find one secret combo, and had wasted my coinage buying artists in the process. That last point hints at the crux of my problems with the game: the micro-transactions. I've rarely seen such blatant, overt consumer manipulation… there are even timed "sales", that last 30 mins or more, to instigate and incite your spending habits. I feel like it's near impossible to get far into the experience without needing to dip into your wallet.
Visuals & Audio
Zya has a very colourful presentation with characters, backdrops and objects almost taking on a cel-shaded graphical look. Some of the "artists" are pure genre caricatures, but all fit well within the art style. The interface is extremely simple and easy to read/navigate. Oh, and the music executive you are trying to please with your latest smash hit? A dog… sitting in a producer's chair… adjusting sliders and hitting record… named Snarlz Barkley! He's so adorable! With all that considered, along with the screenshots featured in this review, I think you can get a sense for the visual language and tone of the game.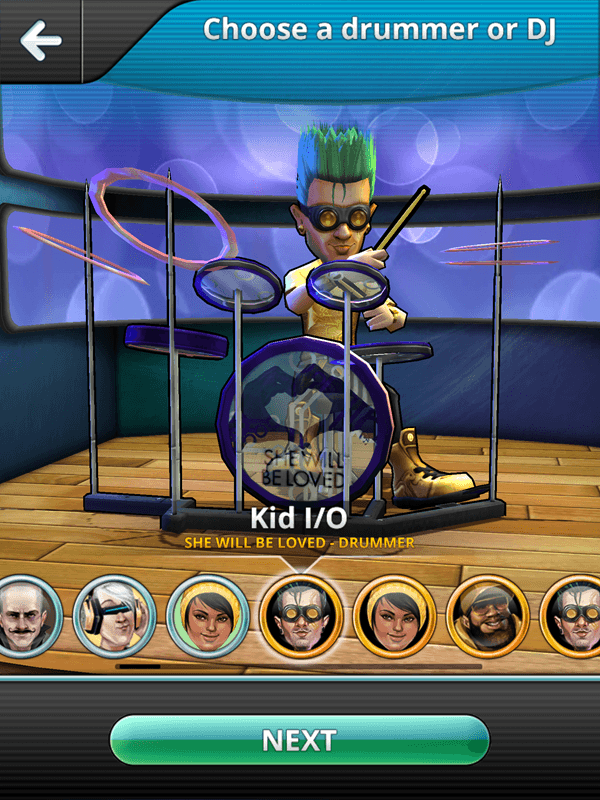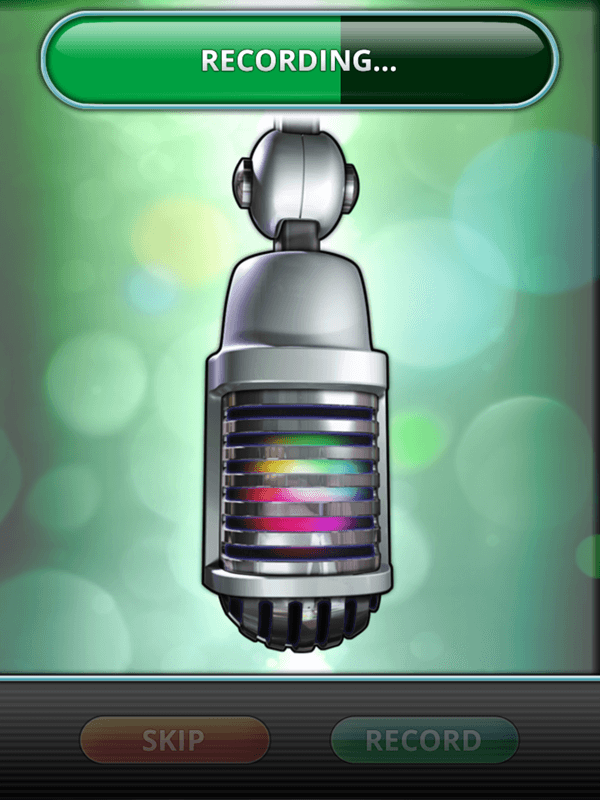 Zya's included superstar tracks range from Pop, Rock and Hip-Hop hits of the 80's to today, although at launch, there are only 19 available. Aside from those mentioned above in the Overview section, there is Maroon 5's 'She Will Be Loved', 'Ms. Jackson' by Outkast and Cyndi Lauper's 'Girls Just Want to Have Fun' to name a few. And if you'd love to explore more genres, you'll be out of luck. The original vocals, beats, riffs and hooks recorded for the game all seem to work in harmony with each other quite well, no matter the combination. I encountered a single glitch where one vocal option of pop vocalist Alexa Dark's (yes, cartoonish names as well) was blank, and when you record your own vocal accompaniment, it takes some significant to load the effects afterwards.
Overall
The Zya musical experience is disappointing because it shows so much potential, yet its all buried underneath layers of micro-transactions. I've personally never had an issue with them, except when you are practically being forced to make them in order to progress, like in Zya. Paying for "Famous Songs", I understand, but skimping on rewarding coins (although you do get a daily sum should you play on a consistent basis) in order to bottleneck progression and influence users to buy them instead I can not support. You're even charged a certain amount of coins to buy new save slots, only being able to save three songs at any one time. Also, songs consist of an intro, a single verse, chorus and outro, generally lasting just over a minute. A game about creating and sharing music should be more accommodating.

Capsule Computers review guidelines can be found here.