Waiting in the Summer
Studio: J.C. Staff
Publisher: Madman Entertainment
Format: DVD (Subtitles Only)
Release Date: January 9, 2013
Price: $59.95 – Available Here
Overview:
Waiting in the Summer otherwise known by its Japanese title of Ano Natsu de Matteru is an exquisite look at teenage life and all the feelings and experiences that accompany it. What is it about our teen years that cause them to stay with us, even while childhood and adulthood can become a blur? Why do we look back on that time with nostalgic eyes, whether the memories are good or bad? Perhaps it's because there is no other time in life when a revolution takes place inside you, a time in which you change so dramatically both physically and mentally. We all spent youthful summers under a blistering sun, that revolution we all know, its universal. We've all been waiting in the summer, for something unforgettable.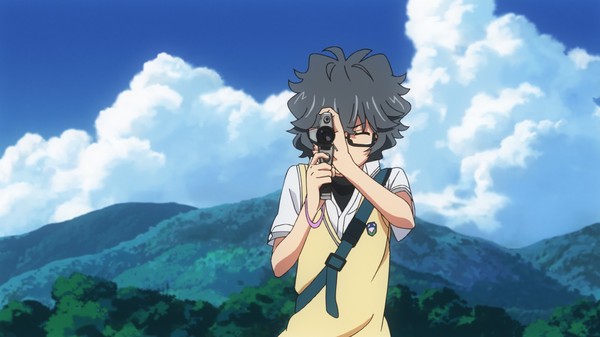 Story:
This is anime that isn't so much about something as it is about a feeling. That time of youth that almost everyone watching this series should be able to relate to, whether they have experienced it or are experiencing it right now. At its core Waiting in the Summer is a coming of age story, but it is all the layers on top of it that make this series special.
Waiting in the Summer follows budding film maker Kaito Kirishima and a group of his friends as they spend the summer trying to make a movie. A lot of the series focuses on their film making efforts but it is the complex string of relationships between these characters that is the real focal point. The cast is well realised and each character has a certain relationship with one another, each different and completely unique to their connections with the others. This tangled web of characters and their feelings is plucked at like a harp over the course of 11 episodes often to great emotional effect.
Whether it is love, friendship, family or the more bizarre of circumstances, the interactions and connections forged between this cast is as strong as they get and it is delightful to see that proverbial harp being played as these characters go back and forth with their lives playing out on and off camera.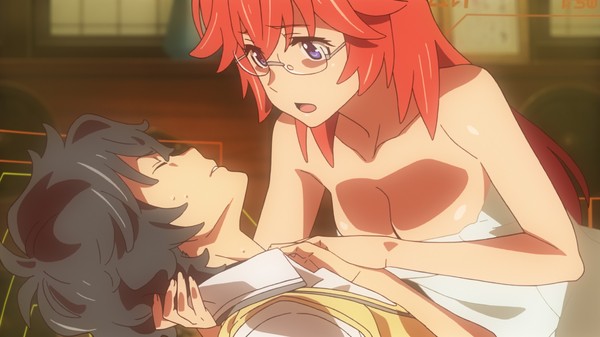 Despite the fact that most of its runtime is firmly grounded in reality, there are some extraordinary aspects that while feeling somewhat out of place do completely fit with the tone and message of the story. The majority of this extraordinary comes from an extra-terrestrial girl by the name of Ichika, someone whom Kirishima relates to on a level that perhaps he doesn't even understand. She is an alien and in many ways he feels like one. He is an outsider, has never met anyone like himself, existing on the fringes, at least in his own head. This bond they form ultimately leads to an incredible finale that you'd never see coming.
Waiting in the Summer ultimately is a journey down memory lane, one of nostalgic delight. It is evident that director Tatsuyuki Nagai wants to capture those moments, those feelings. Loneliness, big dreams, discovering the opposite sex, maturing, forming friendships, loss, first love, unrequited love and all that lies in between, these are the experiences that Waiting in the Summer looks back on through that affectionate lens. It's a time many wish they could return to and for 11 episodes Waiting in the Summer lets you, even if its fleeting, you'll feel it.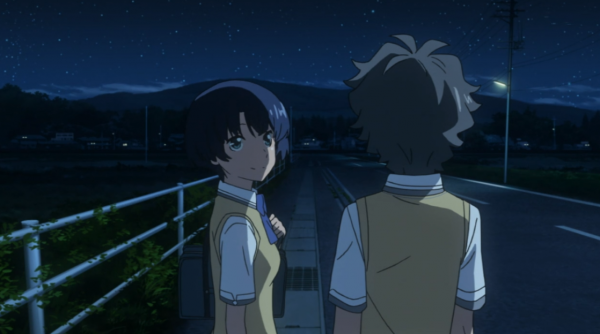 Visuals and Audio:
J.C Staff have produced some beautiful visuals in the past but it is hard to go passed their effort here in Waiting for the Summer. Whether it is the beautiful Japanese country landscapes or the gorgeous character designs, there is so much aesthetic brilliance in this series that it cannot be denied that J.C Staff have truly created something breath-taking, artistic even. It's easy to get lost in the jaw-dropping scenery of this series, with a great amount of detail and affection put into creating this world, which in and of itself is simply astonishing.
Not only is Waiting in the Summer amazing visually it features an excellent soundtrack composed with great care, showing a significant level of attention that clearly went into its composition. On top of that the opening and ending theme songs are both quality tracks that set the tone perfectly.
Extras:
Undoubtedly it is great to see this release fast-tracked for Australian shores and Madman have done an admirable job with it by bringing it out roughly a year after it aired in Japan. While there isn't a great deal of bonus content on this release instead opting for their usual textless opening and ending themes alongside some trailers, the content itself is good enough to warrant a release despite the lack of extras. It is worth noting however that this collection does not feature an English dub which could be a deal breaker for some, but believe me when I say that this series is worth the price of admission even without one. Regardless the quality of the Japanese voice cast and their performance is phenomenal in its own right.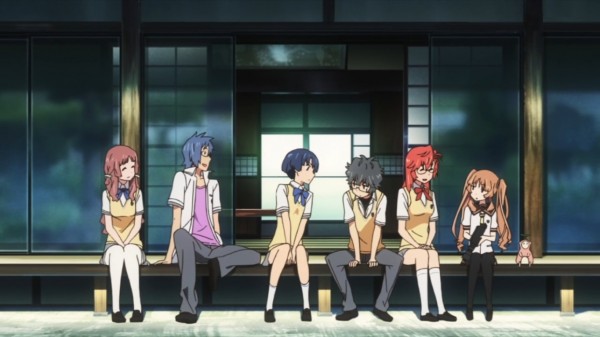 Overall:
It isn't very often that a series such as Waiting in the Summer comes along. It's a poignant reminder of youth that intimately follows the relationships and feelings of a group of teens over the course of one unforgettable summer. Stories like this will always connect with people, because it captures a time, a place and a spirit that everyone can relate to in one way or another. We all feel that revolution of youth at one point in our lives and that is what makes series like Waiting in the Summer so successful, because they touch viewers on a personal level and evoke a nostalgia that few other things can. Waiting in the Summer is a brilliant anime from start to finish and much like that titular summer and perhaps even the many summers that you have experienced, it is unforgettable.

Capsule Computers review guidelines can be found here.