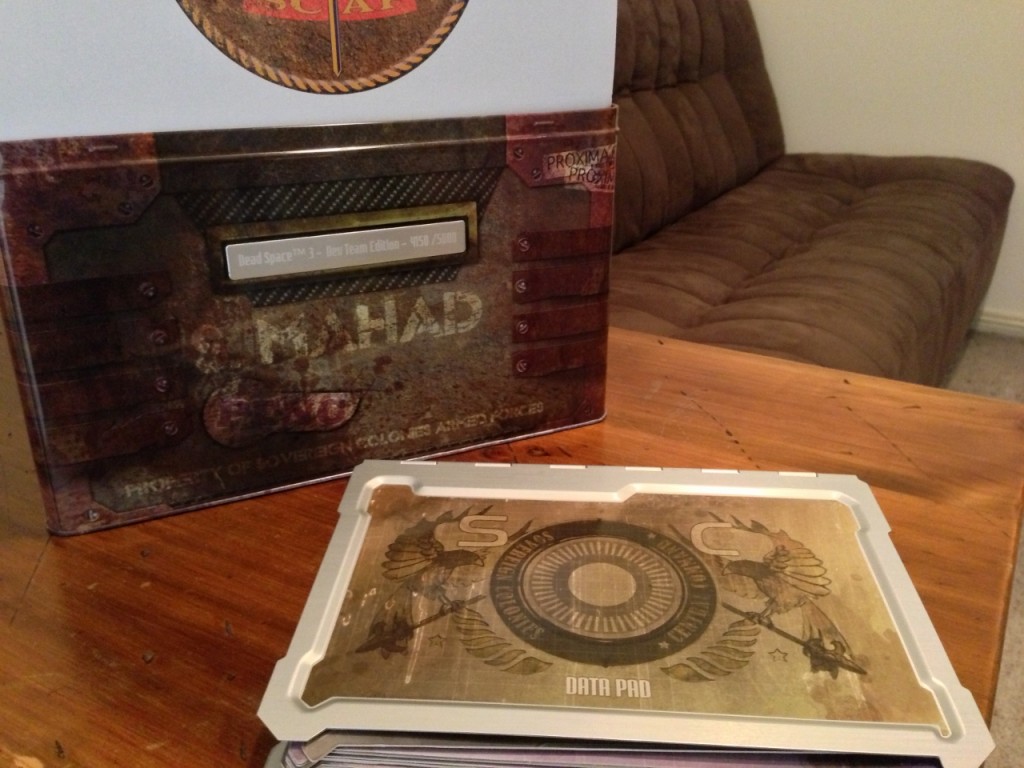 Dead Space 3 was recently released, and I was lucky to get my order in quick enough for the limited Dev Team Edition. It arrived not too long ago and I thought I had to do an unboxing video for it. You can find it below this article.
These were available for what was a short time on the EA Gear online store. They are, of course, sold out now. The edition was available on its own for $100 USD or packaged with the game for $160. If I were to add in shipping, the cost of getting the package deal would have been significantly higher as the game was to be sent separately anyway…so I saved money and got it elsewhere!
However, the Dev Team Edition itself is very cool and has some awesome content inside. Again, check out the video to see it all. Directly below is also a gallery, which includes three posters that I make reference to in the video. You can see them clearly in the included shots. Enjoy.