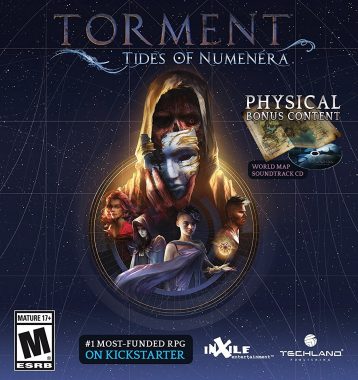 Developer: inxile Entertainment
Publisher: Techland
Platforms: Playstation 4 (Reviewed), Xbox One, PC
Release Date: February 28, 2017
Price: $49.99 USD – Available Here
Overview
When I was first provided with Torment: Tides of Numenera for review, I honestly did not know what to expect. I had heard of Planescape, but never really bothered with the title as PC gaming was not really my cup of tea. This title is of course the spiritual successor to Planescape, and after a successful Kickstarter – has landed on consoles in the form of a very rich port. With a lot to say, does Torment hit the sweet spot for RPG fans? Let's find out.
Story
Numenera has the player taking the role of a Castoff, a body that was discarded after being deemed worthless by a God who continues to upgrade his vessel as he grows more powerful. Due to the stack of sins that the corrupt God had performed, an entity named the Sorrow has been tasked with hunting all Castoffs down to destroy them once and for all.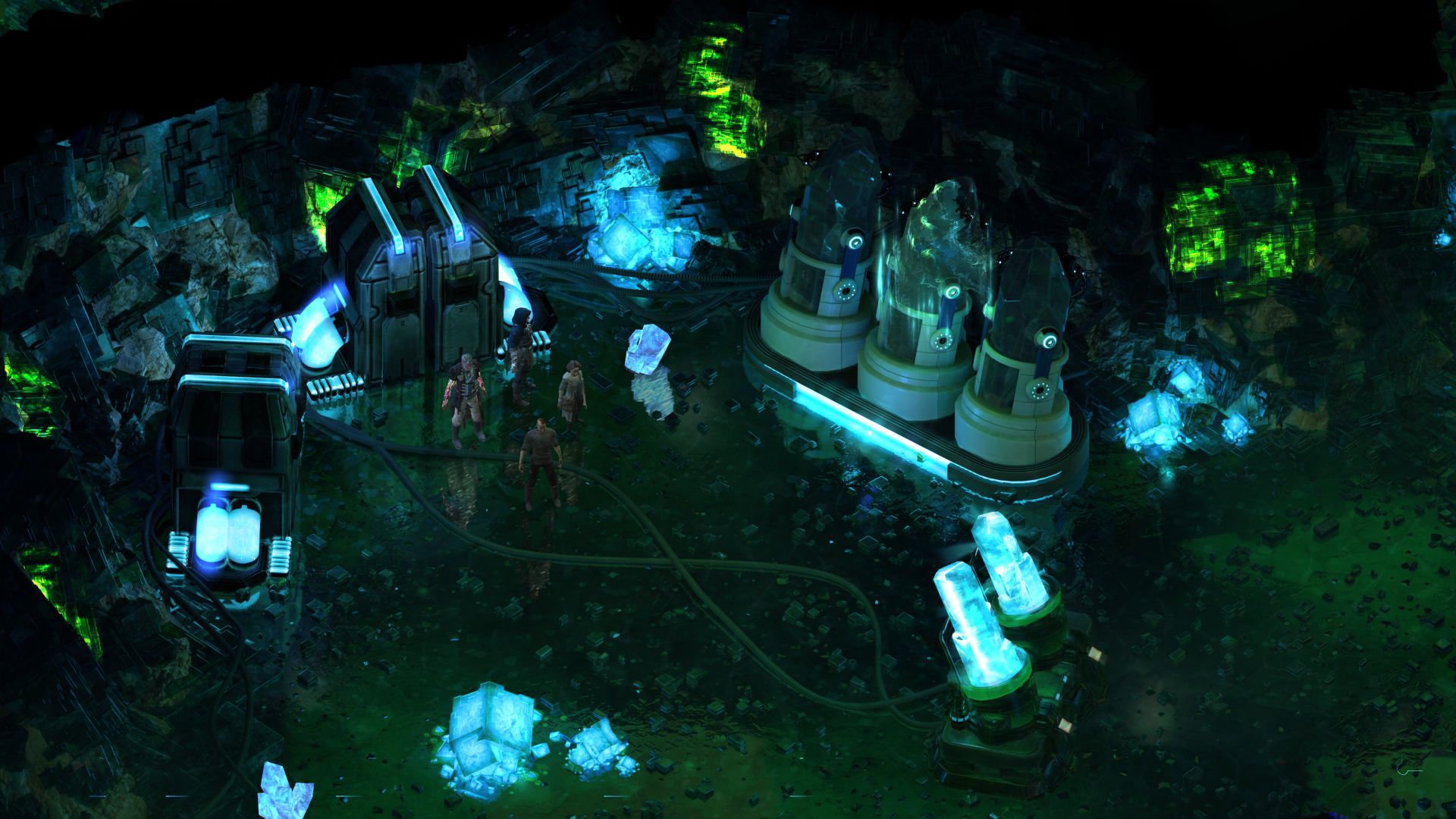 Pretty much, this means you need to seek out other Castoffs, and try to discover as much as you can about the world in order to prevent your own demise. There is more to the story, but it is told through the NPCs themselves, constantly delivering depth and weight to each area through conversation alone. This is a title that makes you stop and reflect on morality, and while a lot of the text can run long – paying attention and listening is sure to provide a great deal of entertainment due to the many interesting and heartfelt tales that are told during the course of the game.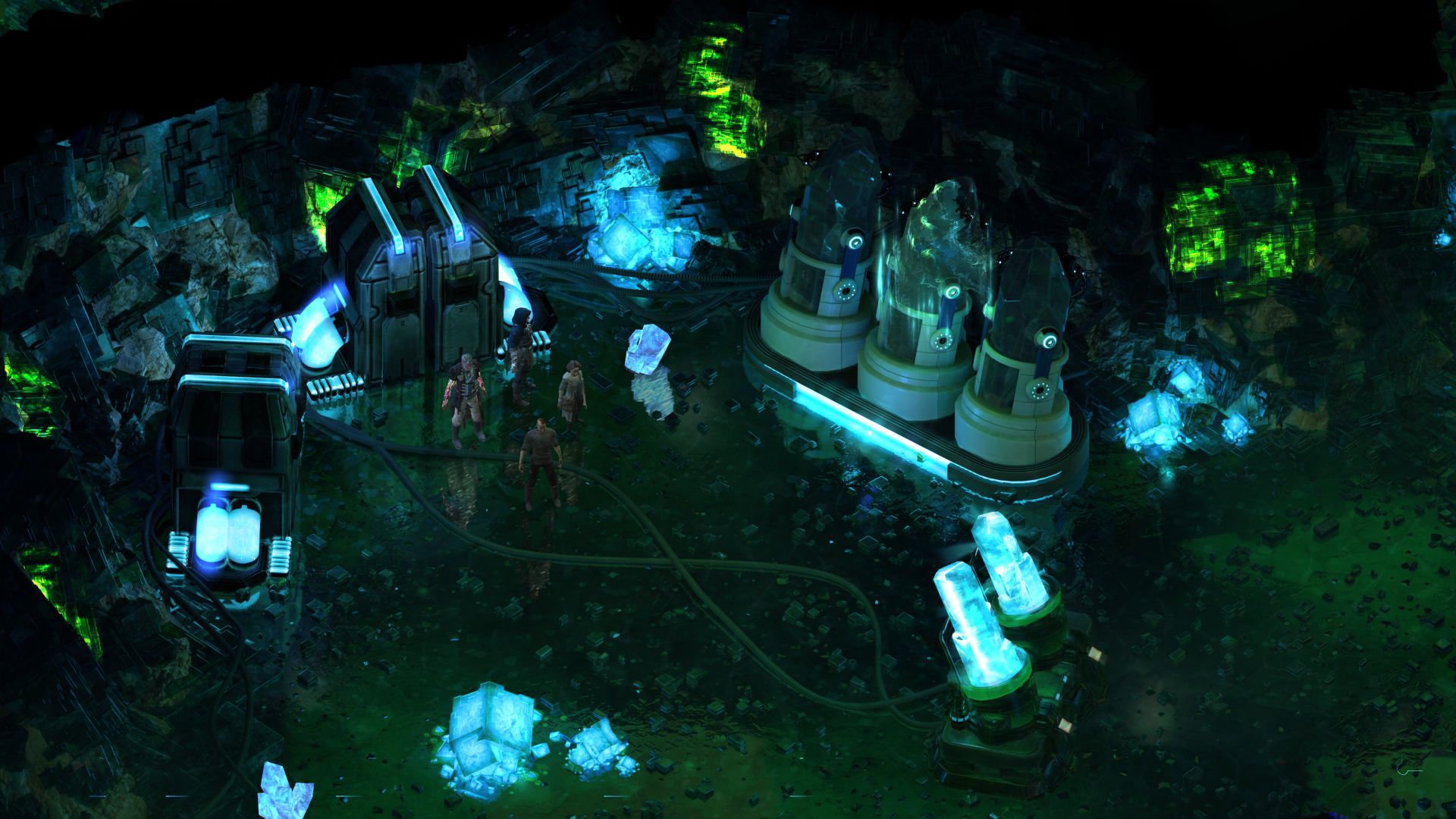 Gameplay
Ok. Bare with me here as my perception for the core of Numenera is probably a bit overly descriptive, but in order to share my feelings, I feel that going off on this tangent is necessary. Remember when you were in elementary school and they had those random books in the library – the choose your own adventure type? To myself, Torment is that but in a video game form. Players can move freely and interact with the world in front of them. As you progress through the story, more and more NPCs show up, with most boasting heavy stories filled with rich dialogue, with the occasional need to provide the player a choice of ethics that decides where the character's mood and direction takes. Sure, there are some puzzles and such, but most of the gameplay relies on storytelling, so whether you are just opening up a path or conversing with the locals, there is always lore to take in due to the hefty amount of description.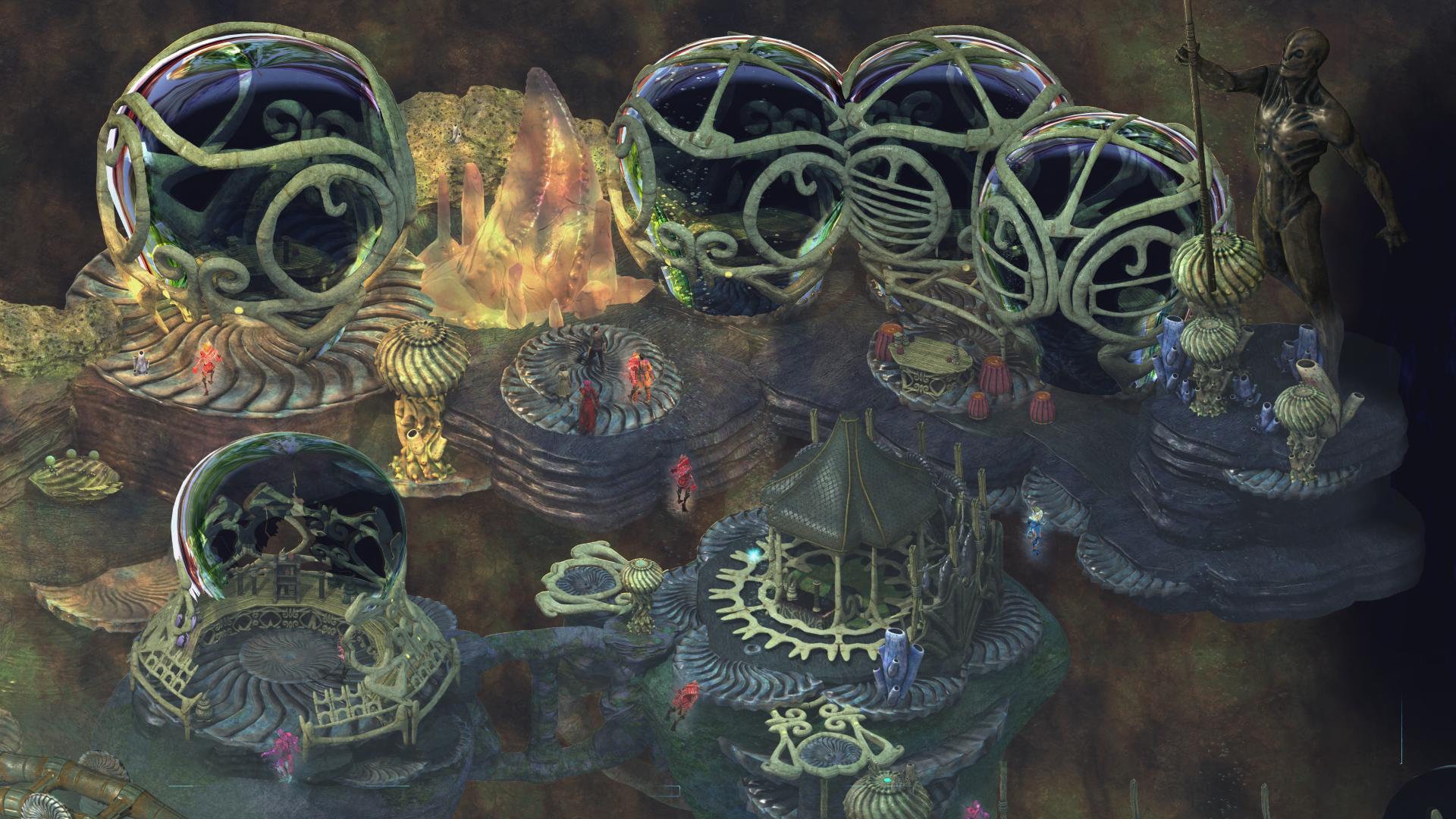 Combat is a bit self-run, though it takes on a turn-based approach that works fine for the most part – as most of the time, the affair is optional. Enemies may be able to be talked down before a battle, which makes your dialogue efforts feel more important. That said, a losing battle means you will have to reload and face the game's long loading times in order to progress, along with a lot of the text you have already had to face. Some will not have an issue with that and that's fine, but I found it to be more than trivial to have to repeat these sequences often due to the lack of a checkpoint.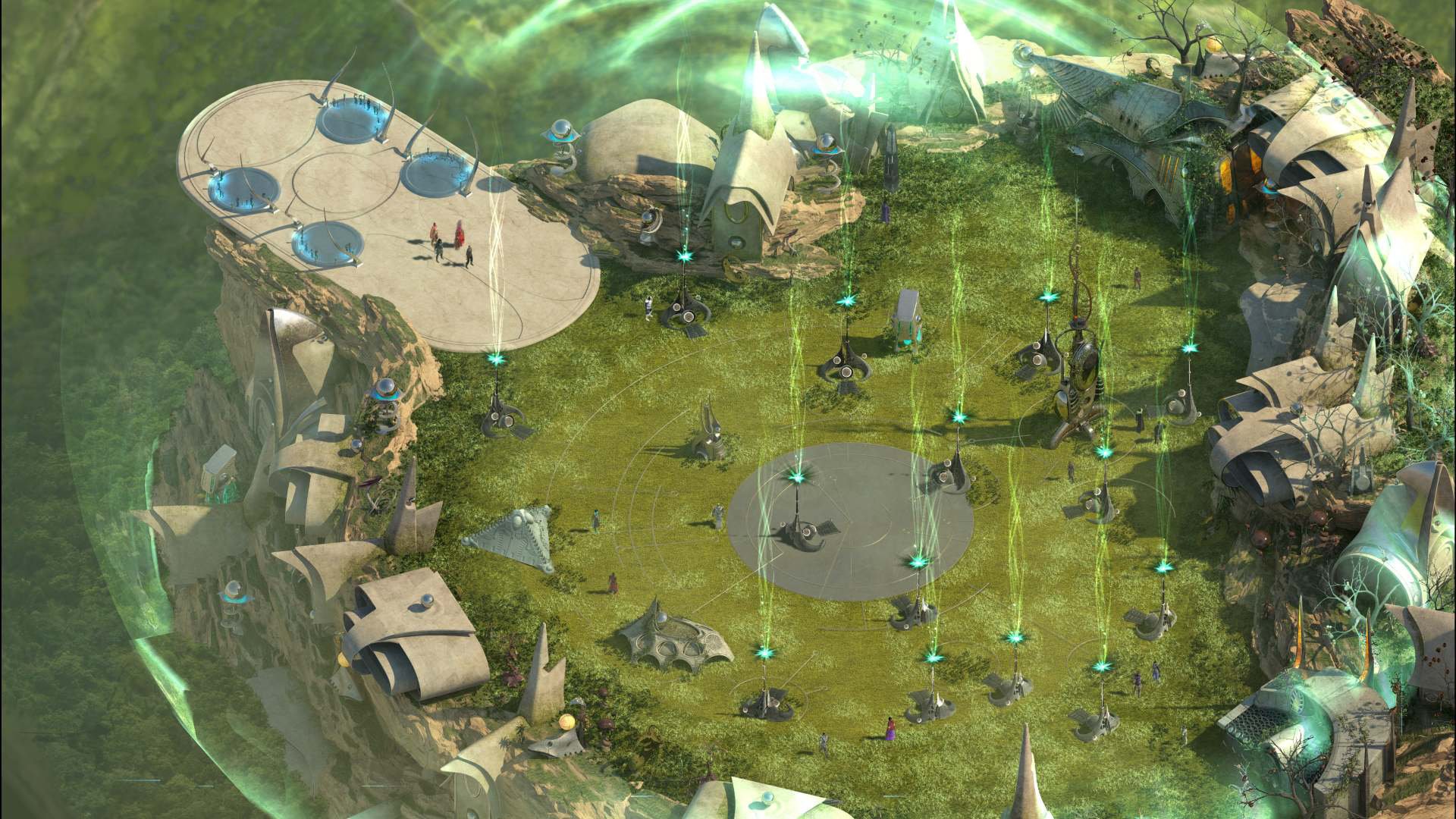 The stat system and actual characters within the game are easy enough to level up and control as a Nano, Jack, or a Glaive, which are essentially your basic warrior/mage/rogue selections that other RPGs of the same style possess. While the battles are fine, the load times are certainly not as load times and slowdown run amuck in the Playstation 4 version of Tides, making many tasks take much longer than they should. This is sad because I had a lot of moments where I would be fully engrossed in the plot, only to have to be pulled out by a sluggish performance, which I hope gets fixed. Those who are patient will be able to pull through this, but alas, this is a game that needs the player's full attention so those minor distractions can be crucial in terms of immersion. The "Tides" system works well enough and pays off well in reward, as your interactions provide perks that will assist you in molding your once generic character.
Visuals and Audio
Tides honestly looks muddy and bland from a distance. That was my first impression and I also was not immediately sold on the model for the main protagonist. However, after a few hours I began to notice how heavily detailed the world really is. Etches in stones that compliment stories of the past, small dents and details that make the world feel a little more torn. Sure, this isn't eye candy – but Numenera's art style runs a lot deeper than a flashy Universe, providing substance in nearly every pixel on the screen. That is certainly something to appreciate.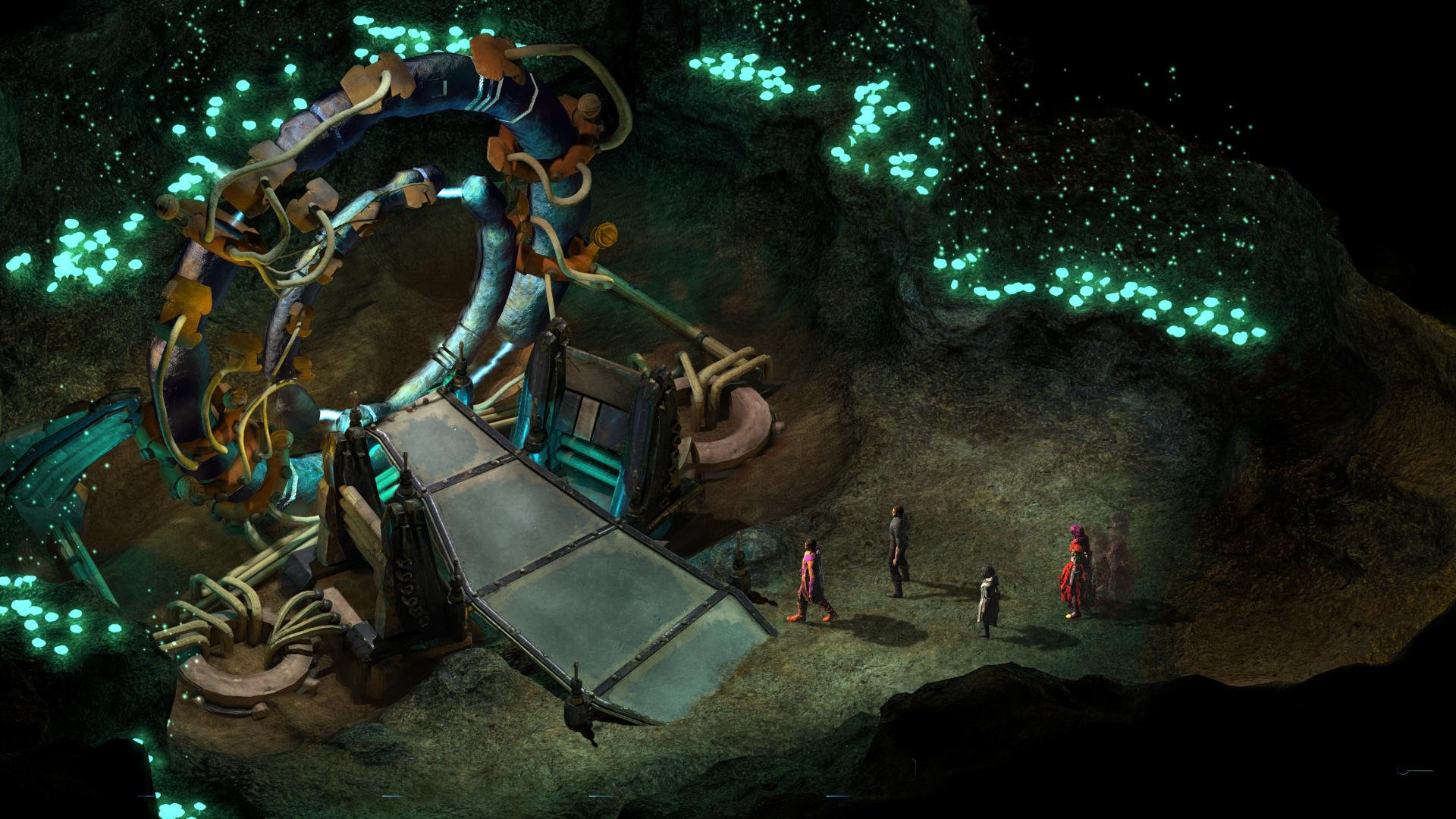 There is also a haunting, and rather soothing soundtrack to go along with the game. While the voice acting is rather limited due to the text-based formula, the soundtrack more than makes up for that by providing a great atmosphere for the stages within. Sound effects are another large part of the experience, as small little touches go well with the text to make this living novel feel even richer with substance.
Overall
Torment: Tides of Numenera is not for everyone. Those who want an action-packed romp with a ton of non-stop thrills are going to discover that this title is a bit above that level, as it requires the player to become immersed in its offerings to be entertained. For someone who was rather unfamiliar with Planescape, I can certainly say that this clever release has made me a fan and hit the right notes in order maintain and keep my attention for hours on end (and sadly, a lot of that was load time). This title proves that despite mainstream interest, there is always room for a smart game that doesn't have to do a hat trick to be something special.