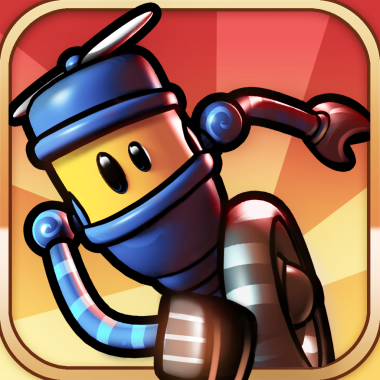 Tin Man Can Review
Developer: Red Candy Games
Publisher: Chillingo Ltd.
Platforms: iPhone (Reviewed), iPad
Release Date: 17/10/2013
Price: $0.99 – Available Here
Overview:
Tin Man Can is a level-based runner with platform elements, starring a tin can man named Tic. Does that make sense? Not really. But does it matter? No really. Tin Man Can is all about the gameplay, blending platform elements into the increasingly popular runner genre. Filled with charm and polish, Tin Can Man is a solid title definitely worth checking out for endless runner and 2D platform fans.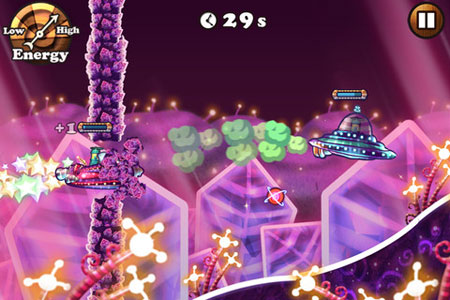 Gameplay:
Players control Tic by touching the screen to hover as he automatically runs (well, he wheels himself along really) in order to avoid obstacles. Just think Jetpack Joyride and you're pretty much there control-wise. When it comes to level design however, things get interesting. While Tin Can Man at first glance may seem like just another 2D runner that wishes it was Tiny Wings, Red Candy Games have taken this familiar concept and thrown it into the 2D platfomer genre, breaking gameplay up into 60 different levels across 4 dimensions/stages/worlds, you get the idea. To hover player must also collect energy or travel along the ground, so players must also think hard about when to hover. Each dimension is differently themed, and various levels introduce new power-ups and obstacles that will force players to change their approach to each level. From spaceships, springs, smog clouds, to the ability to turn into a ghost, level design is packed with creativity.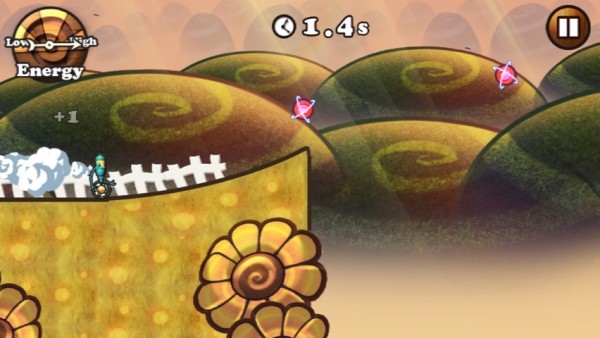 This may scare off some casual gamers as it can be a bit of a challenge, but true retro platform gamers should appreciate this a lot. While levels are both fast and fun, they also require the player to think so gamers aren't just mindlessly tapping at the screen. So while it may control similarly to a game like Jetpack Joyride, it actually has more of a Sonic the Hedgehog feel to it. Red Candy Games have taken an idea that could've been easily made into a cheesy casual with little depth, but instead fleshed it out into a very creative and entertaining title, and for that they should be commended.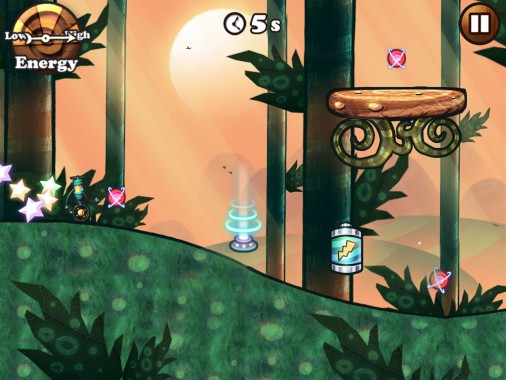 Of course all the typical mobile device features are there – leaderboards, upgrades & customization, Facebook & Twitter integration, you can buy currency with your money from the real world, etc. The most interesting part though is the inclusion of an online multiplayer where gamers can race against friends or strangers online. That is, of coarse if you could ever actually find someone to play with you. Finding an opponent is literally next to impossible, but hopefully we can see this improved with future updates.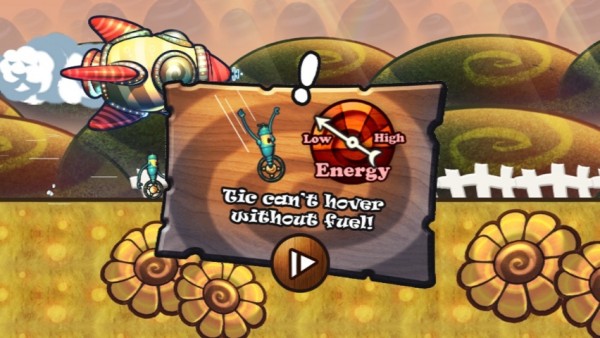 Audio & Visuals:
Another bright aspect of Tin Man Can is it's beautiful polish and presentation. Colors are vibrant and designs are as adorable as they are quirky. Everything is done with a simple, yet effective approach that is very welcoming and likeable with a childish steampunk vibe. Audio compliments the graphics, with the same quirky and likeable tone. Music and sound effects contain typical science fiction-related sounds, and music is always at an upbeat tempo to keep the cute, positive tone seen through the game. Tin Can Man is very well polished and presented beautifully.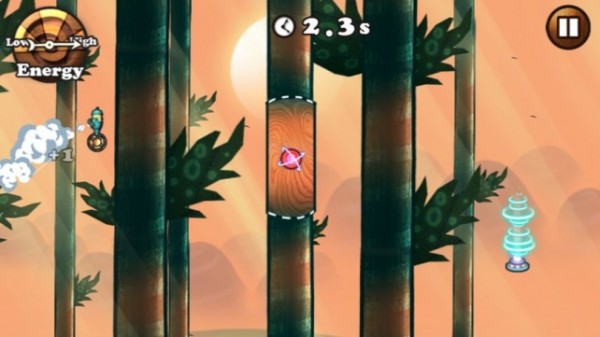 Overall:
Tin Can Man feels very familiar, yet equally fresh at the same time. It may not reinvent the wheel of video gaming as we know it, but the unique blend of runner and platformer genres mash together beautifully. With creative level design, great polish and addictive gameplay, Tin Can Man is a very entertaining title. While it's lifespan may be a little short and multiplayer at this point isn't exactly much, all flaws in this title are greatly outweighed by the positives. If you're into endless runners or 2D platformers, Tin Can Man is  definitely a must-have in your mobile library.
Capsule Computers review guidelines can be found here.