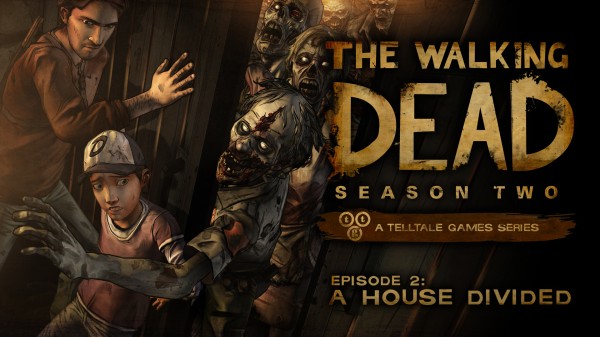 The Walking Dead Season Two: A House Divided
Developer: Telltale Games
Publisher: Telltale Games
Platforms: iOS, PC, PlayStation 3, Mac, Xbox 360 (Reviewed)
Release Date: March 5, 2014
Price: $4.99 – Available Here
Overview
Following the events of The Walking Dead: Season One players were skeptical about how well Telltale could continue to tell Clementine's story and after the release of the first episode of Season Two, All That Remains, we have found ourselves taking control of Clementine as she now has to deal with an entirely new group of survivors and must make her own decisions to survive. So now that Episode 2: A House Divided has been released; will Clementine's story continue to be as gripping as before?
Story
It is fair to warn you that if you are to continue to read this review, there will be spoilers concerning All That Remains, as your actions in the previous episode directly affect what will be happening at the start of this episode. You see, depending on who you choose to help at the end of that episode will determine your starting position and who you will need to deal with in the first section of episode and this is actually a very sharp example of how your choices will continue to matter in this second season, especially for this episode.
After emerging from her current predicament and returning back to the group of survivors, Clementine has to deal with a new character only previously hinted at in the last episode before the group is once again forced to move. Since Clementine was viewed as an outsider before, in A House Divided players have the chance to learn more about the new group and learn some of their secrets personality traits which will likely be developed in the future.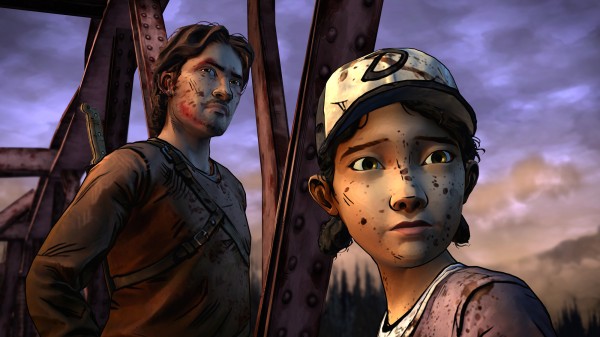 The story in this episode doesn't simply sit on developing the characters but also serves to deliver a villainous new character who is willing to go to any length to accomplish his goal even if it means killing people to do so. Trying to survive against zombies is bad enough but when the tension is ratcheted up throughout the episode as this villain begins to tighten his grip around the group players will be in for a hell of a finish this episode.
It is worth noting that there is finally a bit of a link shown between the 400 Days episode and the main storyline, which is a nice touch as it gives players some validation that the episode at least ties in some way and wasn't simply a standalone experience. That being said, there are some extremely huge events that take place in the latter half of the episode with decisions that are incredibly important.
I won't go into too much detail here as it would spoil the reveals and the actions, but your choices will play a major factor in how things will happen in the next episode and even if you might never have used the function before, rewinding to make different choices might be worthwhile this time around. Though doing so will lessen the emotional impact that this episode delivers.
Gameplay
Unlike the first episode of this second season, A House Divided is a more on-the-rails affair with less exploration and sneaking to worry about. Instead players will be mostly on the road or investigating a small area while they spend time talking with the characters in the area. Some of the decisions you make can be incredibly tense and difficult thanks to a certain sequence where one wrong step might raise a new face's suspicion or show where Clementine's loyalties still lie.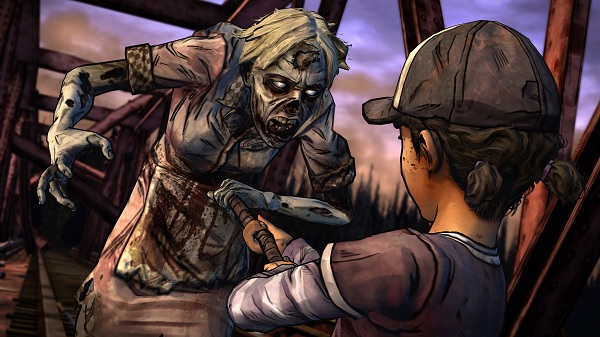 Fighting against zombies remains the same as before with the newly modified quick time events that see the player pressing various directions to dodge zombies and attempt to kill them. Speaking of the zombie killing, these moments remain as tense as ever with Clementine clearly being at risk every time as her small stature is detrimental when facing off against these zombies one on one.
Unlike the past episode and many of the other episodes, I did not notice any gameplay glitches while playing through the episode a couple of times which is impressive to say the least considering each episode usually has a glitch pop up here and there. Though that doesn't mean there weren't any graphical problems…
Visuals & Audio
The comic book art style used throughout Telltale's The Walking Dead remains impressive as ever in this second episode and I wouldn't have it any other way as the stylized look really fits the series. The zombies and the gore are stunted thanks to the style but the visceral look of the gore more than makes up for that. Now earlier I mentioned that there were some graphical problems and during a few scenes some textures refused to load and the "Next Time" preview of the upcoming episode featured a few previews where characters simply appeared as white silhouettes with no detail whatsoever.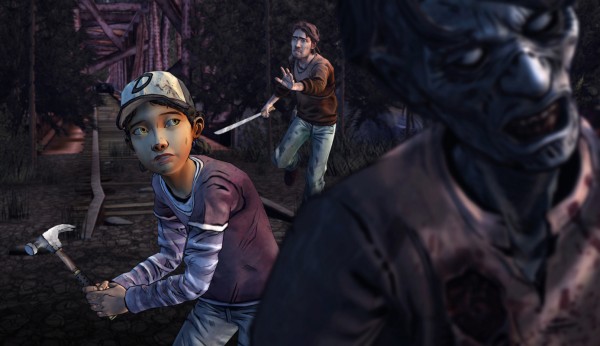 The voice work for the series remains impressive as ever with Clementine and the rest of the cast being voiced by believable voice actors and even a certain old face manages to keep their voice actor much to the delight of fans. The atmospheric noise and the few pieces of background music that play through the episode are suitably impressive as well.
Overall
The Walking Dead Season Two: A House Divided might place Clementine within the circle of trust in her new group, but the decisions that players will have to make have never been more difficult as the clear result of their choices is almost immediately presented. With a return that will shock many players and a new villain that players will likely have to deal with throughout the rest of this season, A House Divided sets the tone of Clementine's future in a way that will make players hope that the third episode arrives soon.


Capsule Computers review guidelines can be found here.