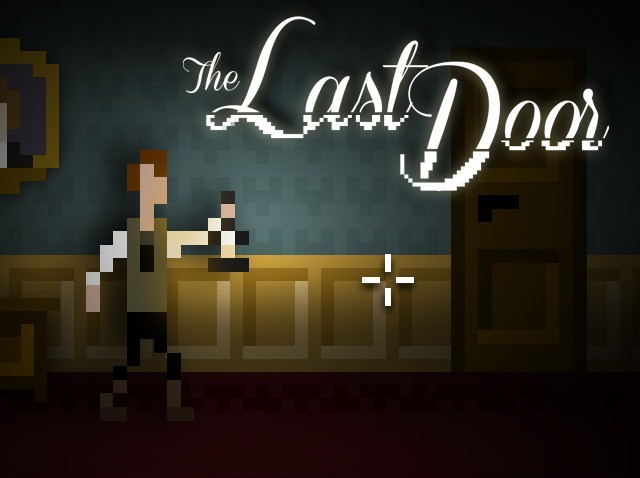 The Last Door: The Letter + Memories
Developer: The Game Kitchen
Publisher: The Game Kitchen
Platforms: PC, Mac (Reviewed on Both)
Release Date: Available Now
Price: The Letter (Free), Memories (By Donation; Free from August) – Play Here
Overview
A passion-project by small, Spanish indie developer The Game Kitchen, The Last Door is an 8-Bit style, point-and-click, horror adventure, flash-based browser game released episodically. Each chapter remains exclusive to the original Kickstarter backers and donators for 2 months before becoming free to the public. This article includes our review of chapters 1 + 2 – 'The Letter' and 'Memories' and we will continue to review the series with chapter 3  – 'The Four Witnesses' – slated for a September release. But, will this love letter from the team leave you with nightmarish memories (the intended kind!), or make you regret you ever bared witness to its horrors?…
Story
Not often does a video game begin with a suicide. It's 1891 and Anthony Beechworth offers a final monologue as he picks up a rope, sets up a chair and proceeds to hang himself (player controlled). He spoke of an evil that haunted him from within, hinting at forced behaviours like those experienced in a possessions. His friend, Jeremiah Devitt, shortly after receives a cryptic letter from the deceased. In it, a familiar phrase that their group of friends used to utter at the boarding school they attended: "Videte ne quis sciat". Few know its meaning outside of the fraternity, but Devitt knows that it means something has gone horribly wrong.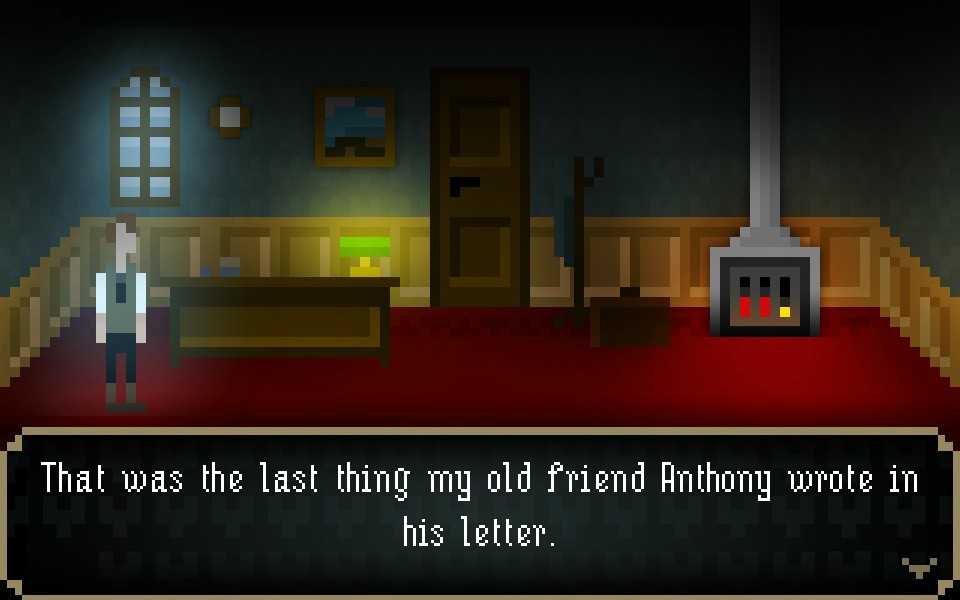 This leads Devitt to travel to Beechworth Manor, seeking out his dear friend for answers. When he arrives, he finds the residence silent and abandoned and begins his search of the premises in hopes to find out exactly what happened. Understanding the current series of events, however, requires a trip to the old boarding school. His arrival is how 'Memories' begins. It's been many, many years and since their time at the school, it has become a nun-operated hospital. As the title suggests, this excursion brings back certain buried memories and unveils many truths. The story here is much more religion-heavy – as you'd expect – but is definitely gripping; you'll be wondering how the pieces fit together, craving that next revelation.
Gameplay
There's not much to say on gameplay here. If you've ever played a point-and-click adventure or 'escape-the-room' game, you'll know how basic the controls are. The left mouse button will be your sole interactive instrument as you click on objects of interest and importance. The first click will observe the item and give a short description, and if attainable, the cursor will change to a hand and a second click will add that item to your inventory. The inventory is displayed as a toolbar on the bottom of the screen, where you can select and attempt to combine what you are carrying.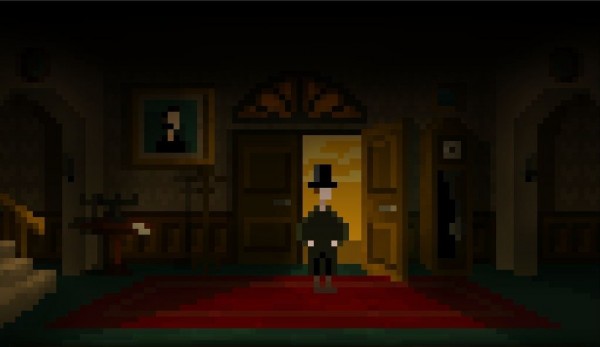 Being the "pilot chapter", you'd expect 'The Letter' to be less complicated and more straight forward puzzle-wise, but that's not necessarily so. That being said, the difficulty across the board is not high, with the uses of your inventory becoming evident upon just a little exploration and experimentation. 'Memories' adds other characters into the mix, whom become not only wellsprings of information and backstory, but integral parts of the puzzles found within. I only wish that the puzzles were a bit more complex and the chapters themselves more meaty and lengthy.
Visuals and Audio
The Last Door features some highly ambitious visual elements for an 8-bit game, with the risk of failing to deliver the team's envisioned level of detail being innate in the graphics style. I have read of others complaining that they could not distinguish between anything on screen – foreground, background, etc. I find those statements to be quite an exaggeration, unless those people are suffering from vision impairments of some kind. As you can hopefully see in the images included, the environments are well defined; the use of light and dark is well-executed and the resulting tone and atmosphere benefits greatly.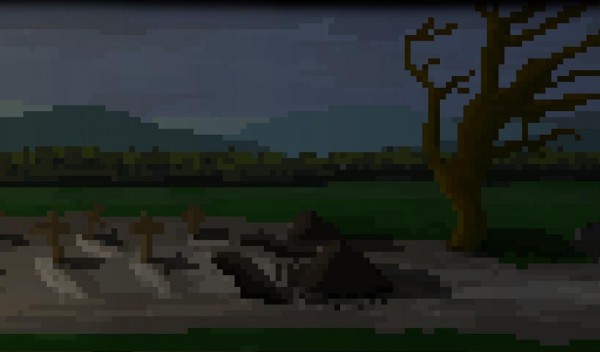 'The Letter's gothic manor and 'Memories' former boarding school-turned nun-operated hospital are both classic horror genre locations that share some visual similarities. However, there is a significantly higher number of exterior sections in 'Memories', which are just as creepy as the interiors (look at that backyard graveyard!). The composer Carlos Viola compounds the uneasiness with an original, classical score (always frightening) that hits the coffin nail on the head. I guess the ever-present, harrowing crow cawing contributes to the fear factor as well (they are an important motif from the start).
Overall
The Last Door: 'The Letter' does an effective job at introducing the core ideas of the game and setting the tone for what's to come, while 'Memories' feels like the first complete entry, including more dynamic story-telling techniques and adding NPC interaction to the fold. Being a Spanish-speaking team, there were bound to be a few errors in English-language mechanics, but it doesn't detract from the experience, which is bolstered by great tone, atmosphere and music.
These introductory chapters may be short and somewhat simple in regards to the puzzles, but they establish the world extremely well. Being a crowd-funded project, the realisation of future chapters is dependent upon your donations. If you're a fan of either the genre and/or the 8-Bit generation of gaming, enter through 'The Last Door'. And if you enjoy Chapter 1, donate whatever you can for Chapter 2 instead of waiting for it to become free, because those finances go straight towards Chapter 3's development.
Capsule Computers review guidelines can be found here.