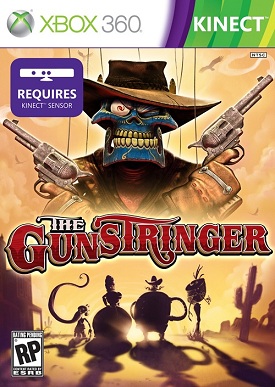 The Gunstringer Real Big Shootin' DLC
Developer: Twisted Pixel
Publisher: Microsoft
Platform: Xbox 360 Kinect (Reviewed)
Release date: December 15, 2011
Price: 240 MSP – Available Here!
Overview:
A few months ago we were treated to a title that truly showed what the Kinect could possibly do. Sure it may not have made use of the full body tracking system that the system is known for but it did provide an excellent and humorous experience. That title was The Gunstringer from Twisted Pixel, the review of which you can find here. The Gunstringer was a very enjoyable title all on its own and now Twisted Pixel has continued to support the title with a new piece of DLC called Real Big Shootin'. Now does this bite sized piece of DLC bring with it the same charm and make players want to get shootin'? Let's find out.
Visuals & Audio:
One thing that is a bit disappointing is that the narrator from the main story does not provide any voice work for this DLC. In fact there practically is zero extra voice work as there is almost no storyline whatsoever minus a brief set-up saying that Mad Doc McDog is challenging all the gunslingers in the West and claiming they are slow. There is some brief narration but the only thing retained from the original title is the background music which still has the Western themed style that fits well for the setting.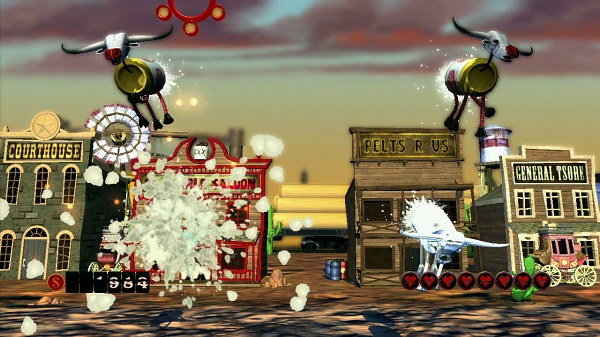 Besides that, the game is focused completely as a light-gun set up, meaning that the environments you are facing will be almost completely static and have various enemies or objects either flying at you or across the screen that need to be shot. A few new things are included here and the style from the main title is retained, but is reduced significantly thanks to the minimalistic approach of the levels.
Gameplay:
This DLC for The Gunstringer is exactly as the name suggests, Real Big Shootin'. Players will be able to start up the mode and will be placed in a mode focused entirely on the shooting mechanic of the system where players will have to go through 13 different shooting gallery like stages. Each of these stages will have a different theme and have plenty of different enemies to be shot at. They are all similar to how they appeared in the game and most of them must either be shot before they go off of screen or crash into you.
Each stage will end either when the player manages to shoot all of the enemies and survive the onslaught or if they miss too many targets they will lose the stage and have to try it again. As one should expect, all gunplay with Gunstringer is done through the Kinect and the shooting mechanic for the gun feels as smooth as ever as you target enemies on the screen and blast them away with your finger gun.
While there may be only 13 different stages at one time, there are actually many more unique stages to be played so even though it only takes around twenty minutes to finish a complete run through of the DLC there is much more to be seen. To make things even more interesting, a number of challenges are thrown your way as well. These challenges can be anything from shooting two pistols, switching the direction you aim (left goes right, right goes left) or even having you use a shotgun only. The shotgun segments unfortunately feel very inaccurate with the Kinect and it has some issues registering shots which means your arm may grow tired quickly after rapidly trying to blow enemies away.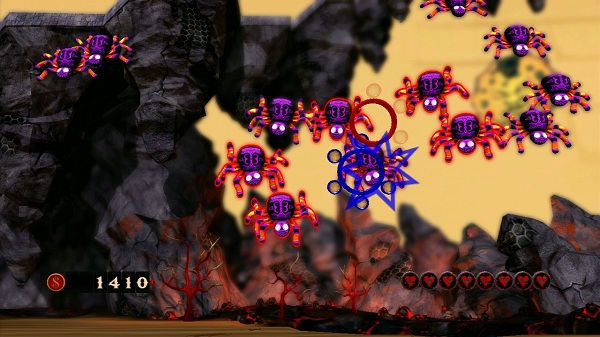 For those who remember the good ol' days of gaming and light guns, there are plenty of references to one of the first light gun ever created throughout the title. Even the end boss is a great throwback and is extremely hilarious to blow away at the end. Also there is two player co-op where you can compete against your friends to see who can score the most points for some competition as well.
Overall:
The Gunstringer's DLC Real Big Shootin' is great fun for the time it lasts but there are plenty of things missing that would truly have made it a great add on for the series. However for a price tag of only 240 MSP there isn't much more that you could ask for. By focusing solely on the great gunplay of Gunstringer this DLC is certainly worth a purchase and at only a few dollars it would be a shame to not expand upon a great title with just a bit more content.