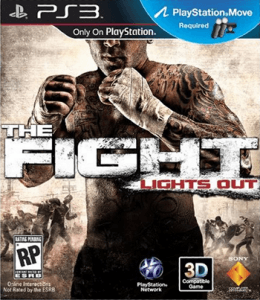 Developer: ColdWood Interactive
Publisher: Sony Computer Entertainment
Platform: PlayStation 3 – MOVE Required
Release date: November 9, 2010
Genre: Fighting
Modes: Single player, multiplayer
Ratings: ESRB: T
Have you ever wanted to enter an underground fighting circuit? Ever had the desire to take on all the meanest and toughest fighters from the other side of the tracks but your mother never let you because she said it just too dangerous? Well now is your chance to live out that dream by brawling your way to the top and proving everyone wrong in the process…. including your mom! ColdWood Interactive's The Fight: Lights Out for Playstation 3 MOVE will let you do that and more.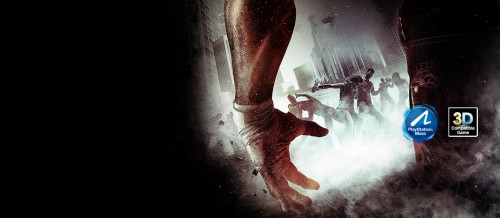 The Fight is a fairly comprehensive fighting game – a lot of work has gone into making the game enjoyable both inside and outside of the ring. An impressive amount of features have been thrown in to keep you busy. Some of the features include the customisable avatar that allows you design what your fighter will physically look like, making him tall or short, fat or thin, heavy or light. ColdWood have incorporated an extensive upgrade system that will allow you build your fighter just the way you like. This is achieved by allocating points which you earn whilst training your characters abilities – such as strength, stamina, speed, chin and heart just to name a few.
There's a slight RPG feel in The Fight where you can grind to build up your stats in a variety of different training modes, such as punching heavy bags, sparing and endurance and hitting speed balls to name a few. The more time you take to build your fighter's abilities / stats, the stronger he'll become in fights and this is especially important later into the game. The only problem with training is that after a while it can get a little repetitive – not to mention that you have to exert real physical energy to grind and pick up skill points to allocate to abilities. Once you do get the hang of it and start performing well in each training session, you'll end up raking up lots of skill points. Just remember this ain't no walk in the park – life wasn't meant to be easy and if you want to make it to the top of mountain – you're going to have to work hard to get there.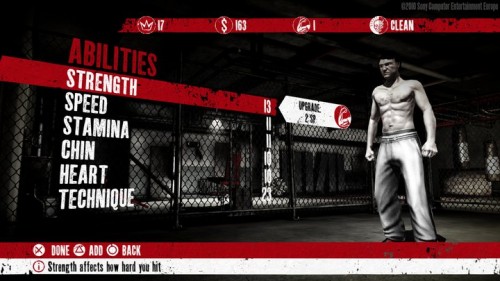 Continuing on the topic of training, pain, abuse, tears and tough love, Hollywood movie star Danny Trejo plays the role of your "tough as nails" trainer. You first meet up with Danny as he sits in a dark and dingy little training gym and it doesn't take him very long before he starts barking orders at you . You might know Danny Trejo from films such as "Machete" and just recently "Predators". Danny guides you through The Fights tutorials and clearly explains to you how everything works in a language that you're forced to understand as I felt at times Danny was going to come thought the TV and grab me by the neck and choke the living crap out of me for not listening. Throwing Danny Trejo into The Fight was just what the doctor ordered – it's always great to take orders from a bad ass movie star rather than some unknown computer generated trainer. Danny makes you want to work a little harder just to show him that you can be a hard as he is.
The Fight is best played with two Playstation Move controllers in hand. If you only have one Move controller don't worry, you can still enjoy the game as it also works with one DualShock and Move controller in each hand. This is not the recommended option (Even Danny gets a little upset about it) but you can still enjoy the game as you're also shown how to hold the DualShock controller and which buttons to press to pull of specific punches.
The Fight has some impressive tracking allowing you to perform some pretty hardcore bone crunching punches. The most important thing is making sure you calibrate the controller(s) and eye camera perfectly at the start of the game and that you follow the instructions given at the beginning – this is crucial if you want The Fight to track the positions of your punches, their trajectory and the force of your blows accurately. One great feature is that the harder you swing, the more damage you can inflict on your opponent. If you don't, then frustration will most certainly kick in and even if you think your swinging perfectly – nothing will register, and in the end you'll be the one that's lying on the ground in a pool of your own blood while the victor collects his big pay cheque.
When playing these types of games, your first reaction would be to bounce around, bob and weave, float like a butterfly and skip around the room showing off your fancy foot work. Straight off the bat in one of the early tutorials, Danny Trejo screams at you and say "KEEP YOUR FEET FIRMLY PLANTED ON THE GROUND" If you move around you'll need to use the MOVE controller and press the Move button and gently tilt the controller in the direction you want to move in. You can also perform a quick side step by flicking the controller left or right and that will hopefully get you out of harm's way. From personal experience, punching and not being able to move your feet feels very uncomfortable and awkward and you can't execute the same amount of power generated from your hips when your feet are stuck in one place.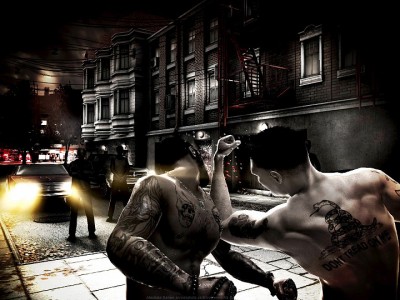 At certain times during a fight the game might lose focus of where you are making your moves, blocks, punches etc feel a little off balanced. In situations like this you can make use of the recalibration button on the MOVE which will quickly re-align your hands/arms and allow you to get back into the fight. There are also moments in the game where you think you're pulling off some super punches by following the correct Move gestures but unfortunately your onscreen fighter just doesn't cut the mustard in landing them. Some punches where you miss your opponent by a long shot will have you scratching your head and wandering what you did wrong. Sometimes getting in really close to your opponent will cause this to happen, giving you the feeling that the game is unresponsive when in actual fact the problem is related to the fighters / game not recalculating its punch distance once the fighters are up close to one another.
Multiplayer in The Fight allows you to bring your own character that you've been using in the game online, which can be both good and bad. It's good if you're the kind of person that's been training in the gym for hours and hours and your abilities are through the roof – as you'll be smashing your opponents left, right and centre. On the flip side if you don't train and step into the ring with that guy that's got super high abilities and muscles bulging through his tight t-shirt, the fight won't last very long and you'll most certainly be lying on the ground and possibly cursing at the other guy who's probably on the other side of the world laughing at how pathetic a fighter you are. Personally, I believe that it would have been better to jump in and pick a randomly generated fighter with the same abilities when playing online – that way the fight is fair no one has the advantage.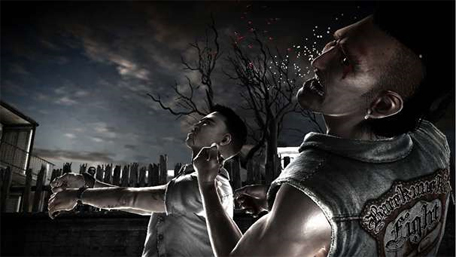 The Fight has hundreds of fights and over ten hours of gameplay time – even more if you decide to grind in the gym and build up your stats and abilities. You'll get to unlock some cool clothes, taunts, moves and even bet on your fight to make that extra bit of money while taking on different opponents. Each fight also has you trying to obtain different objectives such as knocking out your opponent before the timer runs out, or sustaining less than 25% damage for the entire fight. While this will keep you entertained and on your toes, not a lot changes after a couple of hours of battling your way through the campaign and unfortunately fighting will get a little repetitive. If you stick it out like a true champion, you'll end up burning a lot of calories and feeling great about it. And to top it off – you'll be able to prove to your mother that you can hang with the big boys and make it to the top.
Mamma said KNOCK YOU OUT !!