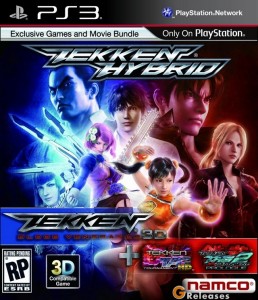 Tekken Hybrid
Studio: Namco Bandai
Publisher: Namco Bandai
Platform: PlayStation 3 (Reviewed)
Release Date: November 22, 2011
Price: $39.96 Available Here
Overview
It's a great time to be a Tekken fan. We've got both Street Fighter x Tekken and Tekken x Street Fighter coming next year as well as Tekken 3D: Prime Edition and Tekken Tag Tournament 2. This year we even got a free iOS game called Tekken Bowel. That's a lot of Tekken! Until then, fans can keep busy with the new Tekken Hybrid-a Blu Ray disc that features a massive fan service with an intense amount on content. When you insert the disc into your PlayStation 3 you'll notice that under 'Video' you have the brand new Tekken: Blood Vengeance 3D CGI film complete with a wide range of special features. On the other hand, under 'Games' you'll notice you are also given Tekken Tag Tournament HD, a high definition remake of one of the brightest instalments in the series' history from the PlayStation 2 as well as a demo for the upcoming Tekken Tag Tournament 2 called Tekken Tag Tournament 2 Prologue with 4 selectable characters from the Blood Vengeance film. Buying this is a no-brainer for any hardcore Tekken fan, but as a collection of just a demo, PS2 remake and film is it actually worth your money? It's time to step into the ring and see if Tekken Hybrid has what it's takes!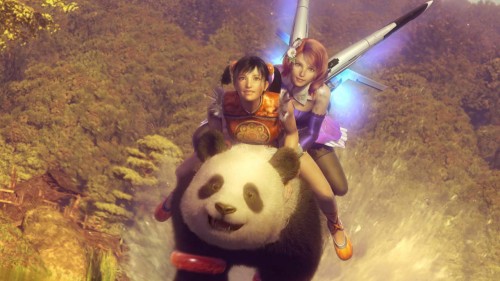 Tekken: Blood Vengeance
Tekken: Blood Vengeance 3D is by far the greatest motion picture adaptation of Tekken to date. It K.Os the anime film and the live-action movie doesn't even compete for the first round. The 3D effects are mind-blowing as it's one of the few films these days that actually puts 3D effects to good use, but it's still enjoyable in 2D. Fans will especially appreciate that the graphics, art style, music and voice acting are as true as possible to the source material and the superbly choreographed fight scenes are filled with adrenaline and reminiscent of many of Tekken's infamous cutscenes. Aside from some awkward attempts at drama the plot is decent, but it's executed with stiff and cheesy dialogue that may have you laughing at things your not supposed to, as some things seem to be lost in translation. What is great however is that there is a whole bunch of special features thrown in documenting the making of the film as well as a very insightful interview that really helps you appreciate the film. Tekken: Blood Vengeance isn't perfect, but it's pretty damn good going by video game adaptation standards as it's still an entertaining film and a massive treat to fans of the franchise.
Back in July, we were given an exclusive preview of Tekken: Blood Vengeance. Check out the in-depth review here.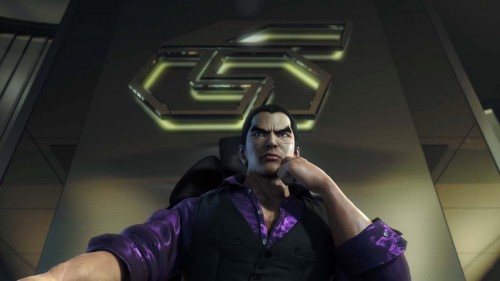 Tekken: Tag Tournament HD
The main attraction however is Tekken: Tag Tournament HD. This takes the original 2000 PS2 title, throws in some HD graphics and for better or worse stops right there. While all 32 characters are unlocked straight away and trophies are thrown in, that's all that's new here there isn't even online play so if you want to beat the crap out of your mate your going to have to do it the old fashioned way via local multiplayer or real life fisticuffs. It's a real shame too because this game could've greatly benefited from this! Once you get past that however, it'll be clear why Tekken: Tag Tournament is such a classic. With a very similar style as the classic Tekken 3 and the ability to tag in an ally and use tag combos the gameplay remains solid still to this day. Also the pacing is much slower than the more recent installments of the series, so this is a more tactical fighter that favors skill and button mashers will be greatly punished. Oh yeah and Tekken Bowel mini-game is back, taking the roster of fighters into a bowling ally with plenty of variety and makes for a rather short but really fun experience.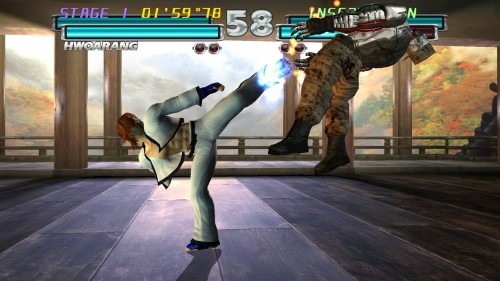 Tekken: Tag Tournament has aged a little, but for the most part is looking great. There are some minor graphical issues here and there however, such as he odd speed of how the background rotates with the camera and some animations that are a little stiff by today's standards. These are all barely noticeable and considering its an 11 year old game it's looking fantastic. The game also benefits greatly from the HD polish and should bring back many fond memories for all Tekken fans. However Tekken: Tag Tournament HD may not appeal so easily to first timers as it does feel a little dated, and the lack of online play does hold it back massively.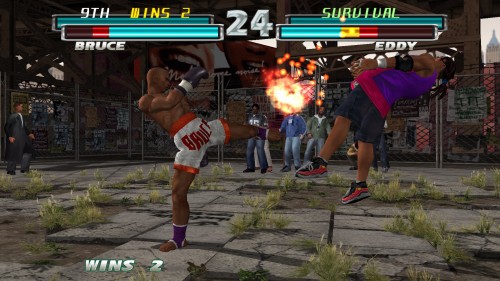 Tekken Tag Tournament 2 Prologue
For those inpatient fans looking for a more modern gameplay experience, Tekken Tag 2 Prologue is exactly what your looking for. The action is much faster here when compared to original Tekken Tag and the tagging system here contains much more depth. Only four characters are selectable but a whole bunch of stages are available, and sadly no move list is present at all which may confuse some players. Graphically speaking the game is absolutely stunning and even rivals the CGI film and to say these animations are smooth would be an understatement. While this demo is quite impressive, it's unfortunately very short and there isn't much to do. Tekken Tag Tournament 2 is sure to be a blast and may be one of the better fighters of 2012 but for now this taste of what's too come isn't very appetizing, but it does tastes amazing.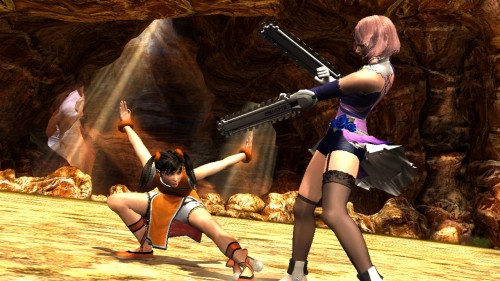 Overall
You opinion on Tekken Hybrid will most likely sway depending on how much of a hardcore fan you are. The truly dedicated Tekken lover probably would've paid full retail price for the HD remake as well as the CGI film and then would've downloaded the Tekken prologue online, so placing all 3 in one convenient package for the price of one is major value for money. For everyone else however your paying for a demo that usually would be downloadable for free via the PlayStation Network, a remake that is basically a port of an 11 year old game with HD slapped on and a pretty looking movie with plot issues, and the lack of online play only salts the wound. If your not a Tekken fan, you should probably stay away from this title, but if you are then this is some of the strongest fan service you'll ever see and a great value for money.