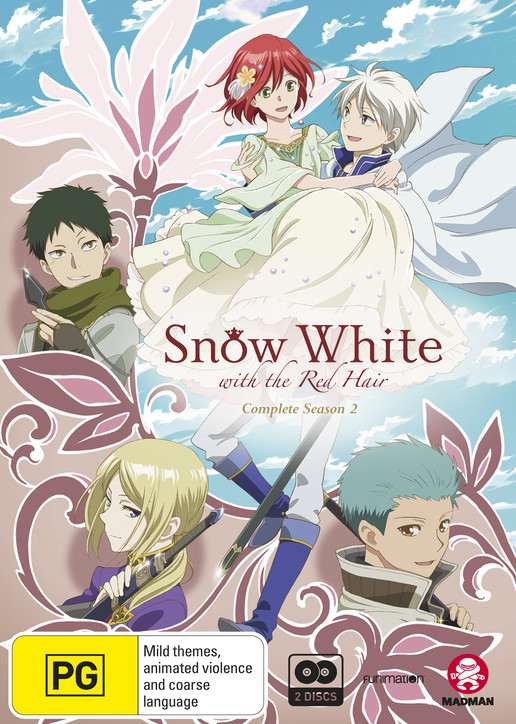 Studio: Bones
Publisher: Madman Entertainment / FUNimation Entertainment
Platforms: DVD (reviewed) / Blu-ray
Release Date: June 7, 2017
Price: DVD $59.95 – Available Here / Blu-ray $69.95 – Available Here
Overview
Shirayuki is invited by Prince Raj to spend one week at Castle Shenizard in Tanbarun to thank her for the advice she gave him during his visit to Clarines. With Obi accompanying her as her officially-appointed guard, she accepts the invitation and returns to her homeland. While she is gone, a plot to kidnap Shirayuki unfolds that could separate her from Prince Zen forever.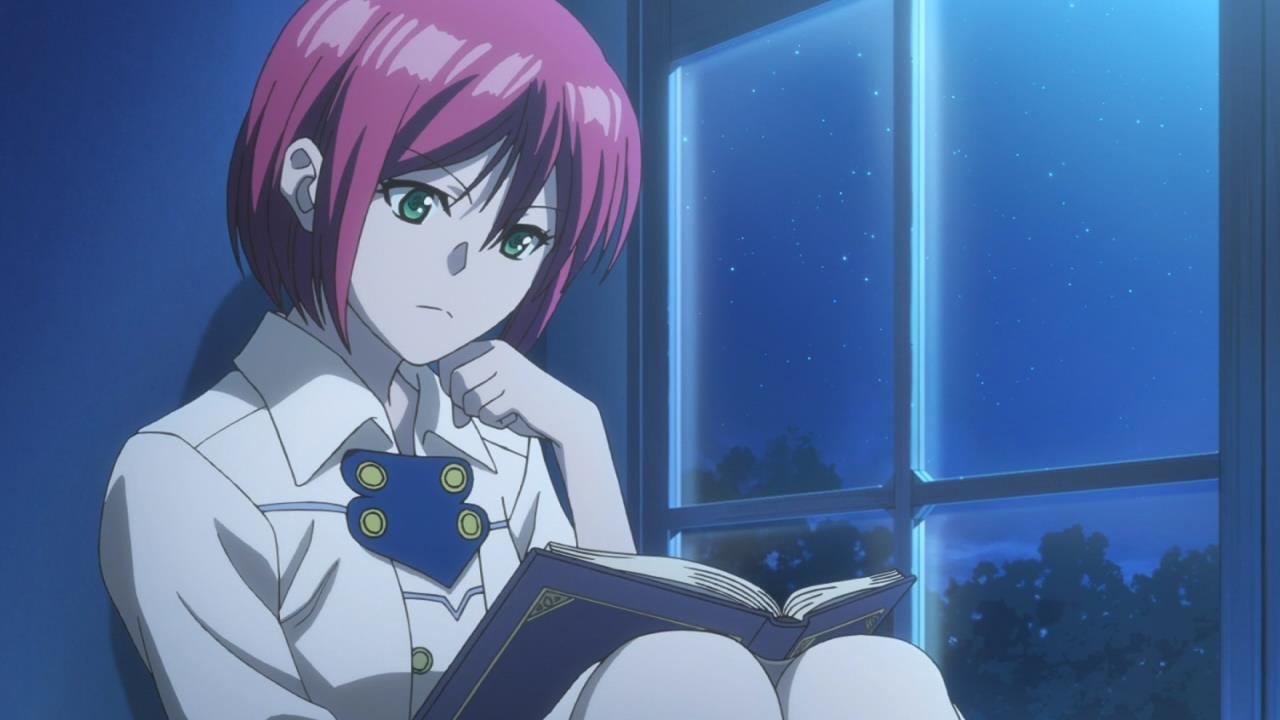 Story
For the most part, the second season of Snow White with the Red Hair begins uneventfully, and that is a wholly positive thing in this case. Shirayuki and Zen are happy together. One day, Shirayuki receives a sudden invitation to return to Tanbarun for seven whole days as a guest of Prince Raj. She agrees to take a break from being an apprentice herbalist so she can learn how to dance before having to participate in a ball with Raj. In the background, it turns out that there are still more people after Shirayuki for nefarious reasons. Mihaya, the disgraced royal who once tried to imprison her in his mansion and was supposed to be imprisoned himself after being captured, shows his face in front of Prince Zen and reveals an evil plot he became privy to. A boy named Kazuki is after 'Red', and Mihaya is made to work with the palace guards in order to track down Kazuki and prevent anything bad from happening to Shirayuki. This remains in the background for a few days, however, allowing for a focus on Shirayuki as she spends a week with the perpetually awkward Prince Raj. She is an uncommonly good person; she tries to look past what he did in the past and develops a positive relationship with the first prince of her home kingdom. While the first season mostly depicted Shirayuki's almost larger-than-life personality helping Zen become a better person, the second season now shows the profound impact she has on Raj and even Obi. Although it stops short of ruining everything, it comes close to being a ridiculous reverse-harem story, and Raj's younger brother and sister really do not help that matter. The two siblings stalk Shirayuki and Raj throughout the castle and constantly scheme to push her towards their older brother, but this is never funny, nor is it even remotely beneficial to the story. They, or rather the sister in particular, come across as little more than pretentious meddlers. Children brought up as royalty might be expected to act as if they know what is right for people they do not even know, yet their characterisation is so weak that they may as well come from a generic harem series. A dramatic shift in events before Prince Raj's ball takes the children out of the spotlight and comes somewhat close to turning this into a certain Japanese series about pirates instead. The multi-episode arc that follows is unusually dramatic and presents high stakes for the protagonists. While the writing significantly improves after the first part of the arc, the poorly characterised and relentlessly evil pirate captain and her crew of renegade pirates come dangerously close to turning this series into something it is not, again. The main reason why this arc is ultimately not worth skipping is because it depicts just how far Raj has come since taking Shirayuki's advice to heart. Furthermore, a surprising but believable plot twist right at the conclusion of all of the drama adds to the intrigue as the story returns to a less eventful and more enjoyable state.
With the pirates out of the picture, attention is once again given to the main characters and their relationships. Obi has always been somewhat mysterious, and almost nothing has been revealed about him since he became Prince Zen's loyal and dedicated messenger. The main group, consisting of Zen, Shirayuki, Mitsuhide, Kiki and Obi, run into someone who recognises the latter on their way back to Clarines. Obi and his old acquaintance Torou talk about old times, and during those discussions, we witness a flashback to Obi's time as a mercenary who had few, if any, attachments to anyone or anything. This flashback explains how he developed his physical prowess, and it also proves how important his new friends are. Later on, the first meeting between Kiki and Mitsuhide is portrayed humourously in a flashback, making it a shame that there is no third season to build on their relationship. Shirayuki spends a bit less time in the spotlight while more is revealed about her new friends, but seeing all of the relationships grow and learning about how the characters met each other and see each other now help make this season a fantastic addition to the series. There is no grand marriage scene to top it all off, but Shirayuki and Zen make no secret of the fact that they truly love each other. In the end, that and Shirayuki's journey are what this beautiful romantic fantasy has been about all along. Very few shoujo series get as many things right as this one does.
Visuals
There are a few studios in Japan with a high reputation for producing quality animation, and if they were ranked in a necessarily subjective order, Bones would rank highly. Not only did it make the first season of this adaptation a wonderful visual experience, it continues to do so right through to the end of episode 24, which ends on a high note. The animation is fluid and expressive; dance scenes and other movements of any kind are fully animated with not a hint of a low budget to be found. The character designs are consistent throughout every shot, and despite all of the attempted kidnappings of Shirayuki, there is not a single hint of sexualisation of the female characters anywhere, even in certain scenes set in a bathhouse. The natural settings continue to look inviting, and everything right down to the clothes worn by the characters are well-detailed. The only visuals that are not appealing are the ones depicting the pirate captain's extreme brutality towards anyone committing an act of insubordination.

Audio
If you watched the first season, you can expect more of the same with the audio, and that too is positive. The orchestral background music is wonderful and memorable, enhancing the pleasantly peaceful events that occur when people are not out to get Shirayuki. The opening song is memorable too, and it has a meaningful sound to it that is appropriate to the series, although the ending song is not memorable. The voice acting is brilliant, with Brina Palencia conveying Shirayuki's emotions perfectly and Todd Haberkorn portraying Raj's development into a mature prince excellently. Every voice actor gives a convincing performance that completely matches their character.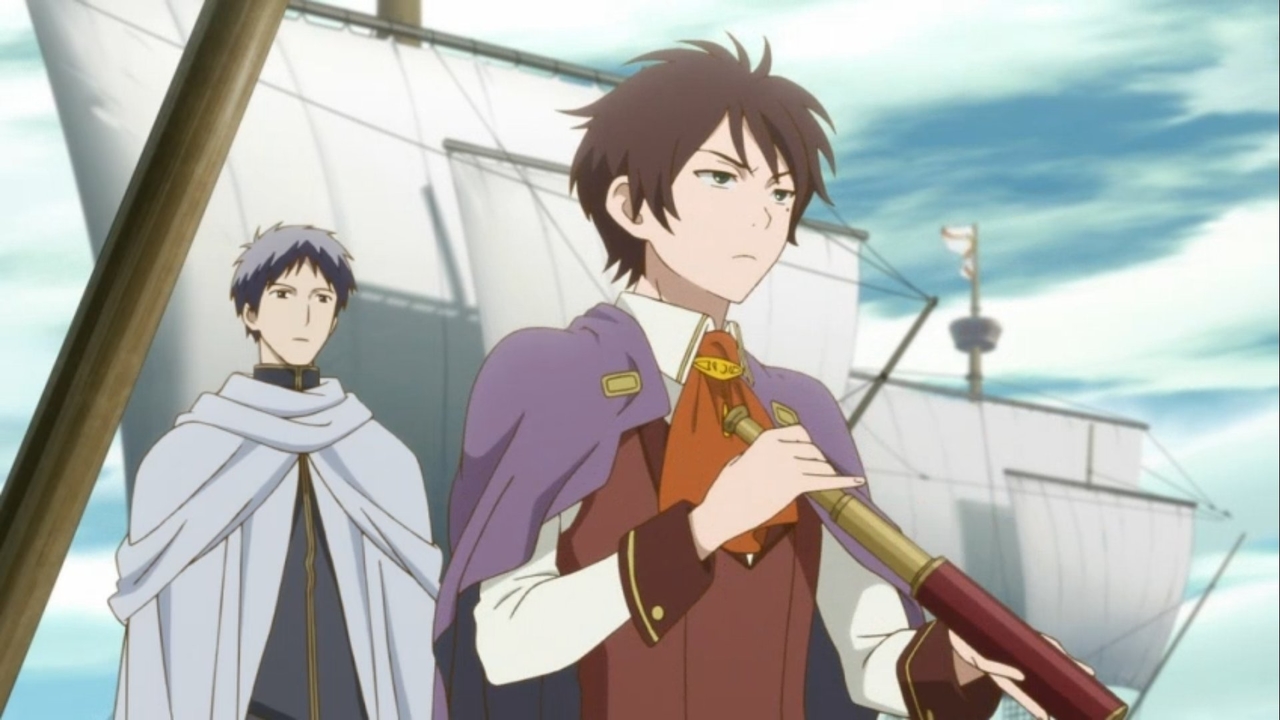 Overall
A few dramatic episodes notwithstanding, this second and evidently final season of Snow White with the Red Hair features its characters in situations both light-hearted and significant. 'Fantasy' is basically written all over it, but it is a delightful fantasy nonetheless. Its characters are fun to watch and easy to become attached to, and it may as well be impossible not to root for Shirayuki and Prince Zen. The conclusion, complete with 'Fin' displayed on-screen in cursive letters, is a sweet fairy tale ending that leaves the couple in the happy place they deserve to be. A wonderful and alive orchestral soundtrack and one of FUNimation's best English dubs ever help make this an excellent addition to the collection of any shoujo fan. Shirayuki may be a little passive this time around, but she continues to be one of the most intelligent female characters in any anime or manga series from the last decade.
Capsule Computers review guidelines can be found here.