 simian.interface
Developer: VestedInterest
Publisher: Chillingo
Platforms: iOS
Release Date: January 9, 2013
Price: $0.99 – Available Here
Overview
simian.interface is a puzzle game developed by VestedInterest, and published by Chillingo, that draws its inspirations from modern art and cognitive psychological experiments. Originally made available for free last year as a browser-based title, simian.interface now makes its way onto iOS devices at a price point that is as minimal as its art design. It's important to consider – before complaining that it isn't free much like its computer version – that players could also pay what they want, starting at a minimum of $1.99, to download the game for PC/Mac (getting the soundtrack as a bonus). That being said, is it then worth investing any interest in simian.interface for mobile, especially for those who've already played through it on their home computer?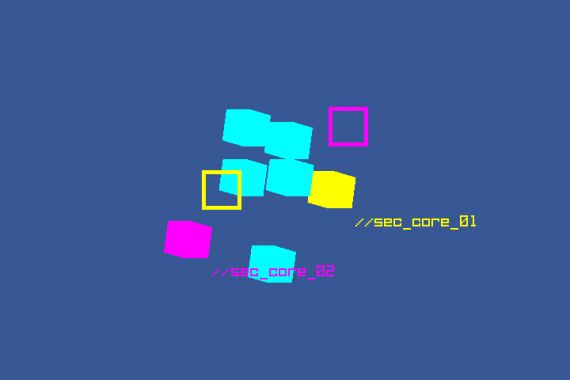 Gameplay
simian.interface couldn't be any simpler to grasp. There are two methods of interaction available to the player: touch and tilt. Touch controls allow you to touch and drag at any point on the screen to rotate the play-space, but you'll want to take advantage of your iOS device's gyroscopic capabilities and play by tilting. It at least adds a simulated layer of difficulty to an otherwise easy game. The first three stages are in fact trials to help you get acquainted with the game. Identified as //mod_a through //mod_c, the puzzles therein are appropriately straightforward, mostly consisting of "get that box into that outline" scenarios. Once you graduate, you'll be able to tackle //main, //dir and //sys. Each consist of 7 levels, much like the trials…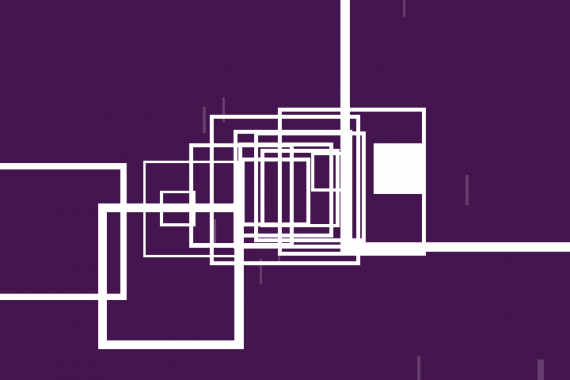 However, now they get a little trickier. Just a little. Soon you are required to rotate objects, complete more complex patterns and combine coloured cubes. In regards to the latter, this is necessary because the combination transforms the duo or trio (in most cases) into one white cube, which is the prerequisite for moving on. Blasting through the stages will only take you 20-35 minutes, but there are secrets hidden on one level from each. Once you discover them all, a final selection of bonus levels will reveal itself. Here, there are moving obstacles that create a fail state when touched, which is a nice element. If only this kind of creative addition wasn't so infrequent. I am also disappointed that there are no additional levels since the original PC release in 2013, although the ability to add some is there with app updates (hopefully).
Visuals & Audio
VestedInterest did a stellar job of communicating that sense of being part of a sterile, experimental machine; embodying a poor lab-monkey who simply wants its next banana (or dopamine hit). The command line syntax that you would see and use in computer directories and the like goes a long way in achieving this. When it comes to the puzzles themselves, the minimalistic visuals remind of the spatial and cognitive psych experiments the developers were inspired by extremely well, while the use of colour makes it feel like a moving work of art. Unfortunately, those who are colour blind will not be able to enjoy this game to the fullest, or even pass certain levels. Oh and to continue a popular fad/meme of sorts, there is a cat virus that manifests in intermittent cat images. Random to say the least.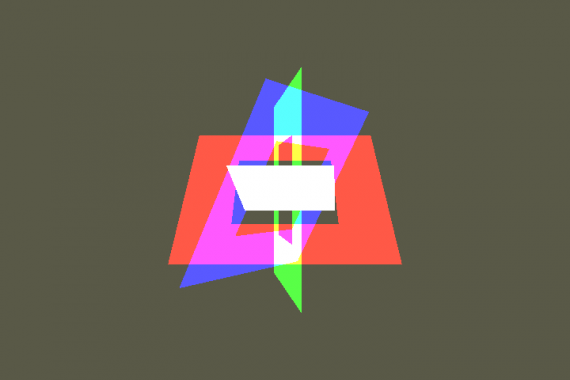 The music in simian.interface is written and performed by Note! – a popular artist amongst chiptune enthusiasts. Over the past few years, we've seen a massive influx of retro homages coming to market. It seems what was old is new again, as the trend continues to entice people beyond the initial nostalgic appeal. Familiar blips mark each line of square text as they pop up on the screen, and the chiptune music picks up in pace drastically once you make it out of the main theme that plays throughout the menu and trial levels. It's a good example track for how chiptune music actually influenced modern electronica/dance. Ah, those good old synthesized drones and "drums"… they absolutely do sound like drums, zip it!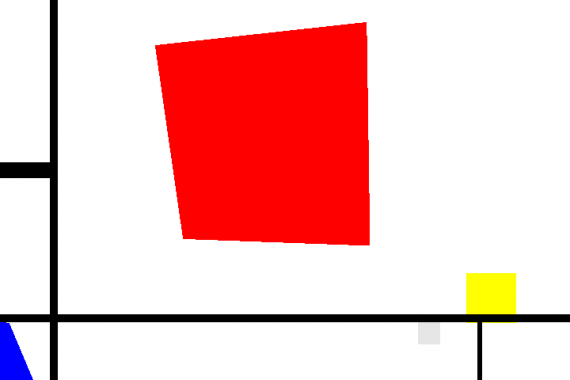 Overall
simian.interface is a deserving IndieCade 2013 Finalist for its originality in art design and overall approach to representing the puzzle genre. However, all things considered, the experience is quite short and simple any way you slice it. And with this iOS port being months in the making, it is quite disappointing to see a lack of additions to the package beyond the obligatory touch and tilt control options. I am hoping the team is considering adding new levels in future updates, preferably some that are significantly more challenging, maybe reminiscent of the nature of the bonus levels. simian.interface couldn't be fairly priced at any amount higher than $0.99, being a great mental exercise that will occupy up to an hour of your time, if you struggle to discover its secrets, that is.

Capsule Computers review guidelines can be found here.