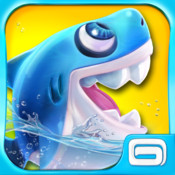 Shark Dash
Developer: Gameloft
Platforms: iPhone (reviewed), iPod Touch, iPad; iOS 4+
Release Date: April 19th, 2012
Price: $0.99 (BUY NOW)
Overview
Gameloft, arguably one of the biggest and prolific houses in the iOS game development industry, have created many games loved by hardcore and casual gamers alike over the years. They have given us high-end experiences on mobile devices, showing us what can really be done on this new and growing platform.
In the meantime, more casual games such as Angry Birds and Jetpack Joyride have taken the market by storm, with simple but engaging gameplay for five minutes of fun, to hours of addictive gameplay. Gameloft have ventured fearless into this space with their latest title, Shark Dash.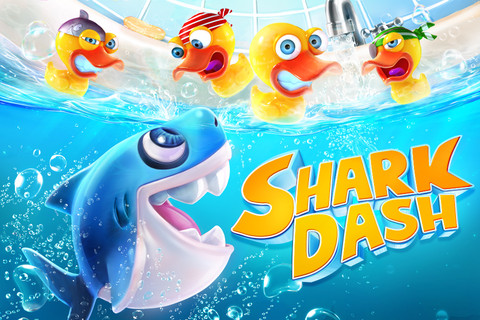 Story
So there's a load of sharks hanging out in a bath tub, chillaxing and having fun. Then a group of evil rubber duckies jump in and steal away the female shark. So I guess you're on a mission to "save the princess"? Okay, so the story is just as random and nonsensical as any other physics-based casual game out there, but the simple, cartoony characters and overall presentation only adds to the fun and engaging atmosphere this game creates.
Gameplay
There are comparisons that can be drawn between Shark Dash and Angry Birds. Your job is to catapult sharks around the place by grabbing their tails, pulling them back and letting them go, in order to chomp down the rubber duckies littered throughout each level. There are also various objects and platforms set up to help and hinder you in reaching this goal. However, this is where the comparison ends.
There are different types of blocks that react differently to water or touch. There are special elements like floating mines you need to be wary of, or, at times, create a controlled explosion to get rid of before continuing to solve the level. There are rubber rings that speed up your shark and help him get to hard to reach places, and there are tubes which guide your shark around the levels.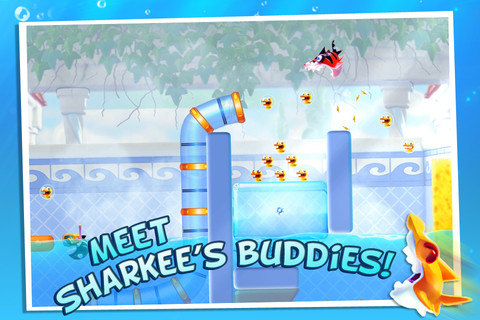 Different sharks have special abilities you must utilise to solve different levels, and some levels may even feature two sharks you need to keep alive.
There are 4 stages, each with their own look and special components introduced, and there are more coming soon. Each stage has 24 levels available, so there's plenty to sink your teeth into. When you complete a level, you will receive a number of stars; one for eating all the ducks and completing the level, one for using the par amount of shots, and another for collecting all the coins.
At times, the physics will seem to work randomly, making it a little on the frustrating side to complete some of the more complex and precision-based puzzles, but most levels are all down to figuring out how to get to all the duckies in the least amount of shots.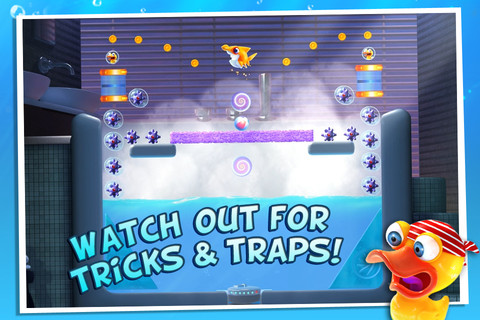 Audio & Visual
In the level selection screen, a jaunty little track keeps up the cartoony craziness to the world, whereas the game itself relies on the great sound effects and character voices to accentuate the action happening onscreen.
The look of this game is really what sells it. The cutesy, colourful cartoon feel makes the graphics really pop, and a joy to watch as the level unfolds. The mini-sharks are cute and cuddly-looking, and they even become happy when they're put next to one of their sharky friends. Each time a level is completed (all ducks are eaten), they jump out of the water, spinning and playing, which always makes the player feel better even after a frustrating level.
The water is simulated well enough to pass for a game like this, and the frame rate is good even on older devices. The environments and blocks are well designed and polished. Everything's painted with good detail, which somehow works really well with the cartoony design and look to the game.
Overall
This game is great. If you like physics puzzlers, then this will be perfect for you. If you like to play casual games from time to time, there couldn't be a more entertaining and endearing game to choose for such a purpose. If you love Gameloft's usual level of polish and quality they infuse into their games, then you won't be disappointed with Shark Dash.