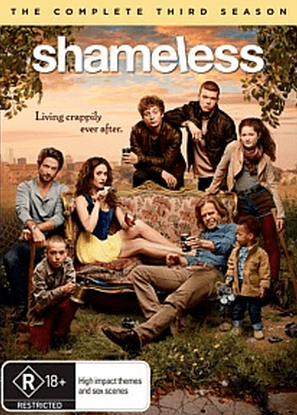 Shameless Season 3
Studio: Showtime
Publisher: Warner Bros
Format: DVD
Release Date: 18th December 2013
Price: $32.98 – Available Here
Overview
From rags to ditches, from bar stools to bar floors, from sex and drugs to violence and love – Shameless is about as dark as family comedies get and it is all the more awesome for it. It is a series that takes all the things wrong with the world and strips it back to the core humanity underneath it all. Who would've thought an alcoholic deadbeat father who'd trick his own child into believe he had cancer just to reap the benefits would actually have some shades of goodness inside of him. It is that core humanity that makes Shameless resonate so strongly with audiences of all races, colours, classes and creeds. Beneath it all this series is about one thing; family.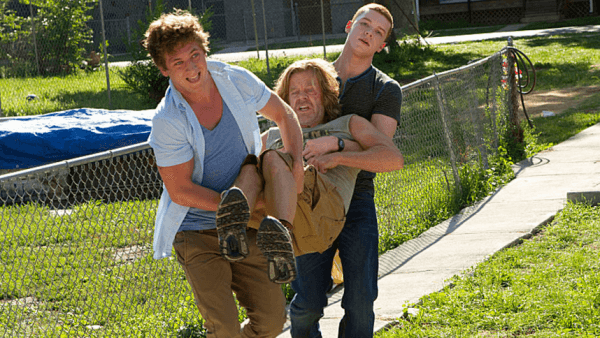 Story
Season 3 of Shameless turns things up a notch from previous seasons getting more raunchier and more darker than we have ever seen in this series. Of course all of that is underscored by some genuinely funny comedy that ultimately keeps the series grounded. But it is of course the dramatics that take center stage here in Shameless season 3, whether it be the Jimmy storyline or the rise and fall of Frank Gallagher, things are tense in this season.
Of particular interest is the Jimmy situation. It quickly comes to light that Jimmy has got himself deeply involved in the worst kind of trouble and must now live a sham of a life in a fake marriage with his life now at stake. The problem that has always plagued Jimmy from day dot is that he has an attraction to danger, something bad has always enticed him and perhaps you could make an argument that his interest in Fiona has been based upon the same desire.
Over the course of this season the Fiona/Jimmy relationship becomes deeply strained and things become even further confused when more elements are added to the equation. This relationship has been the core of many of the story arcs in Shameless to date, but there is a sense that this may just be the last goodbye for these two, especially when you consider the depressingly dark turn of events for Jimmy at the end of this season.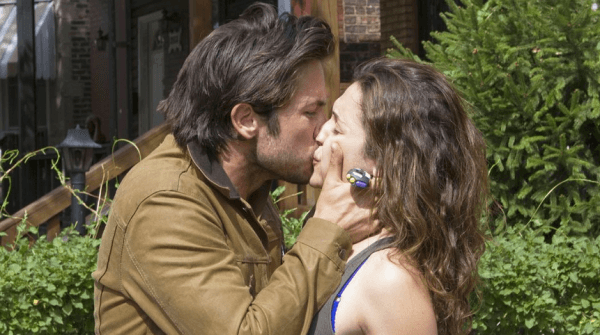 It must be said that this could quite easily be the best season of Shameless to date. All the machinations that have been moving since the very first episode come to a head in this season, with a lot o the long-running story-lines reaching some pretty hard conclusions. Miraculously however this season is not the end. It leaves viewers on a pretty huge cliffhanger but there is undoubtedly a sense of closure to many of the ongoing storylines. This is a closing of a chapter for Shameless and it is that cumulative feel that makes this season so very compelling.
Each member of the cast is given a great opportunity to shine here with the best writing in the series to date. Every character is given a central role in one of the major storylines and each play out with deft pacing and wit. Shameless has always been quite good but with this season it becomes plain brilliant. This is Shameless at its absolute best. Showtime's remake of the UK original has really set itself apart from its predecessor with its own distinct style and direction. This was the season that Shameless broke that glass ceiling and became something truly special.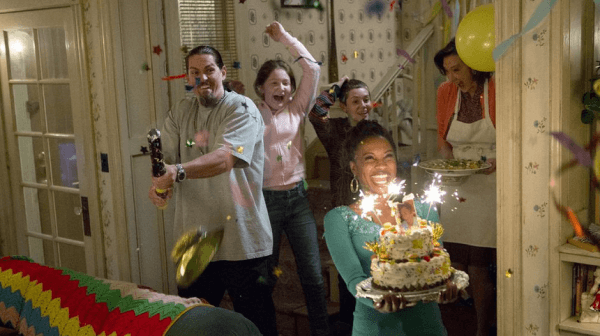 Visuals and Audio
The derelict streets of poor-mans Chicago is quite the setting for a TV series and it is one that Shameless uses to the fullest. The dingy back alleys and the overlooking railway that serves as backdrop for much of the series gives a real sense of place to Shameless. The city of Chicago at times feels like a character in and of itself. The wild antics that take place on these streets is unforgettable and a lot of that has to do with the aesthetic the city provides the show with.
As for the soundtrack, Shameless implements a great musical arrangement composing of some plucky rock tracks and some fist in the air punk rock tunes. It is the perfect blend for a series like this that revels so greatly in the rage of the little guy. The shouting and roaring guitar riffs are exactly the right tone for this show.
Extras
Warner Bros have done a great job with this release for Shameless season 3. This release comes bundled with every episode of season 3 across 3 discs. On top of that there is an incredible amount of special features and bonus content including 6 featurettes an some awesome unaired scenes. It is one hell of a jam-packed DVD release and well worth the price of admission.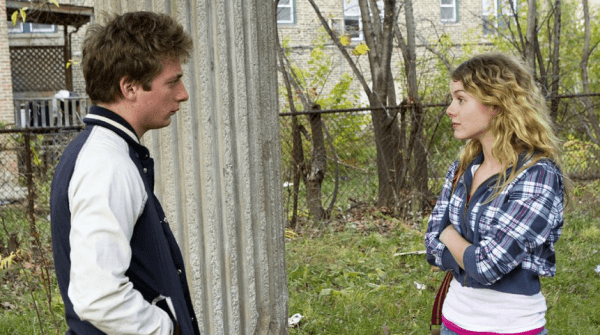 Overall
Shameless season 3 takes the series to new heights. Not only is the drama more tense and emotional than ever but the comedy is at its all time best. Shameless gets smarter with each passing episode and it is all underscored by some genuine human emotion. The reason why Shameless works on so many levels is that it focuses on human emotion at its most raw. The things that make us all human, flaws and all, that is why it doesn't matter if you're rich or poor, the story of the dysfunctional Gallagher family is one that connects us all.
Warner Bros release of the 3rd season is an admirable effort that is more than worth the price tag for fans of the series. If you're looking to collect the series, then this is definitely one to add to your collection. Shameless season 3 is an achievement for this dark comedy and the one that takes the giant leap from being a pretty good TV series to being a great one. Showtime have a hit on their hands and the 3rd season is the best one yet. Shameless is just plain addictive fun. While the Gallagher's may be living crappily ever after, it is shameless entertainment at its finest.

Capsule Computers review guidelines can be found here.