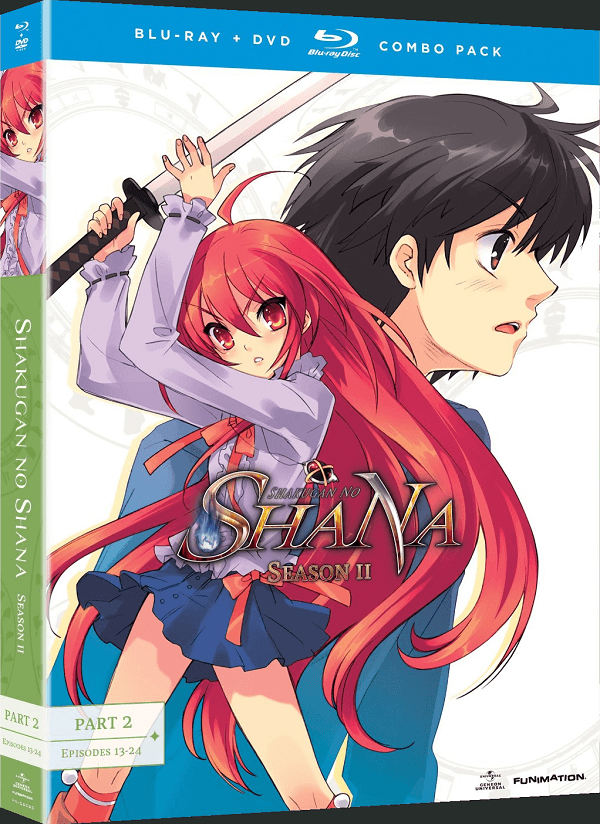 Shakugan no Shana: Season 2 Part 2
Studio: J.C. Staff
Publisher: FUNimation
Format: Blu-ray/DVD Combo Pack
Release Date: December 18, 2012
Price: $64.98 – Available Here
Overview:
Every good story deserves some sort of build up as thrusting a plot at viewers with little reason to care about the characters involved in the story. However when that build-up is poorly paced it can do the exact opposite as viewers grow tired of the same humdrum events with plot points only dangled in-front of their eyes before being taken away for more of the same.
Such was the case with Shakugan no Shana Season 2's Part 1 release, the review of which can be found here.  With fans desperate for actual story development, does Shakugan no Shana Season 2's second half deliver on the poorly paced build-up of the first half?
Story:
Shakugan no Shana Season 2 Part 2, as one may expect, picks up immediately where the last episode of Part 1 ended. During the slice-of-life/love triangle focus of the first half of the series we learned a a surprising truth about the Midnight Lost Child that manages to keep Yuji alive every day and this truth not only forces him to train hard to understand his new powers, but also to face off against new and old enemies which seek to retrieve the treasure kept within him.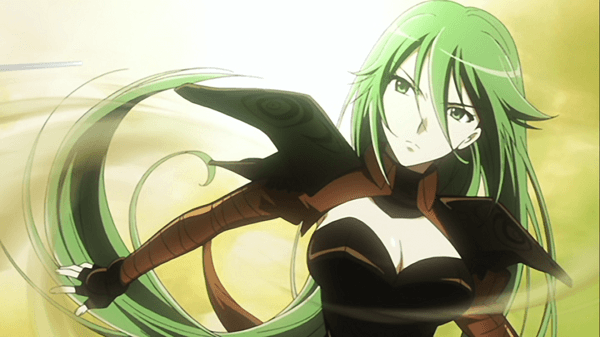 As such, Part 2 kicks things off with the reveal of the first longer-running villain hinted at over the first half of the season as Pheles appears as one of the biggest threats to Yuji and the group. Pheles will stop at nothing to try and recover her beloved which has been trapped within the Midnight Lost Child, even if it means ending Yuji's life to bring him back. However when her appearance simply triggers a very obvious plot twist, Yuji finds old enemies rearing their ugly heads as they seek not only the Midnight Lost Child, but the new found Silver flame that he possesses. Can Shana and Yuji manage to overcome these old foes once more and save not only their own lives, but the lives of everyone else they hold dear?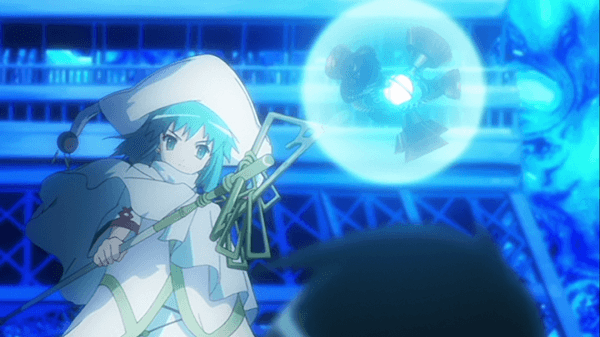 In a rather clear-contrast from the first half of the series which focused almost entirely on love-triangle development and tsundere situations with Shana with only a bit of plot development and backstory expanding here and there, the second half of the series sees a number of clear cut revelations about Yuji and a number of new enemies and fights for the group to work through. In fact, it almost seems like the writer initially forgot about the fact that the story needed to actually follow a standard plot and had to cram everything together in the last twelve episodes.
That writing mistake is the viewer's gain however as Part 2 of Shakugan no Shana's second season not only sees some of the most intense battles the series has ever had, many side-characters actually receive quite a bit of development in this second half. Not only does Wilhelmina face off against her old friend, but also one of her worst enemies as she confronts parts of her past while still trying to protect Shana and those around her.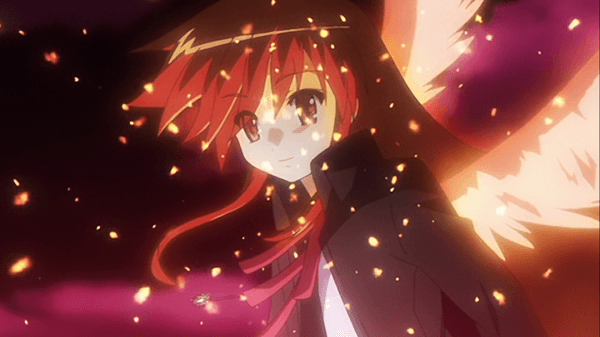 Along those same lines, Margery Daw's character is expanded further outside of the flashback she was given during part one as we learn more about the woman who seemed like nothing more than a powerful drunkard who cared little for those around her. But when her actions and thirst for vengeance hurt one of the few people who care about her, we see Margery grow a bit as a character as she risks her life for Yuji and Shana.
That being said, Shana's tsundere personality and affections for Yuji and Yuji's own growing sense of responsibility and power still take the center stage for the second half of season two, but thanks to the fact that this is written alongside powerful enemies and heartfelt drama, it doesn't carry the same heavy-handed feeling of the first half of the series.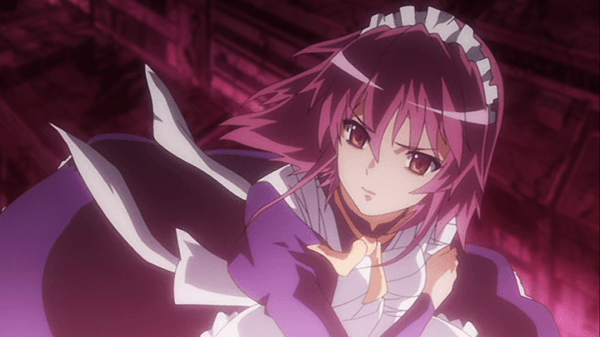 In fact, while it may partially be thanks to the way everything was so drawn out in Part 1 to create character depth, Part 2 actually manages to capitalize on the emotions viewers may be carrying over from all of those slice-of-life moments. With the story finally kicking into high gear, true enemies revealed and Yuji and Shana's relationship finally starting to open up, fans are left waiting for the third and final season to see what could possibly happen next.
Visuals:
As with the first half of the series, viewers should roughly know what they are getting into with Shakugan no Shana Season 2 Part 2 thanks to the fact that the show was originally animated five years ago in 2007. Because of this the Blu-ray improvement to the series is minimal at best, though thankfully the focus on more impressive action sequences has seen JC Staff up their game as far as overall animation quality is concerned.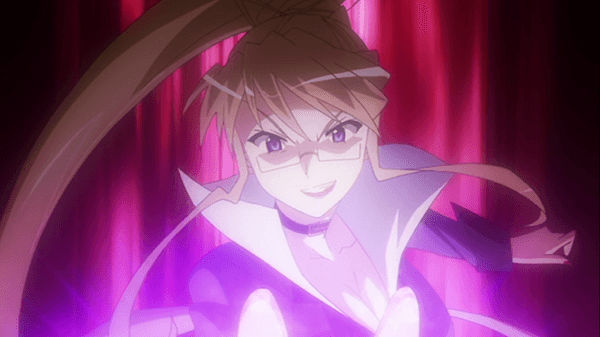 Throughout Part 2 a few new characters and enemies are introduced and their character designs match well with the rest of the cast and the theme of the show, but where the animation really shines is whenever the cast enters battle and in Part 2 of this season, that is very often. JC Staff has devoted a lot of effort into making sure their battle sequences and even their backgrounds during normal slice of life events are well-detailed and they avoid the many drops in quality found in Part 1 of this season.
Audio:
As one would expect, the voice actors for the second half of Shakugan no Shana Season 2 are the same as the first half and the release does contain the original Japanese dub as well as the newly recorded English voice track. Now if you've read my review of the first half of the season, you'll see how all of the voice actors and actresses in Shakugan no Shana have been changed for FUNimation's release. Thankfully, perhaps due to the extended viewing time of a second half, many of the new voice actors/actresses manage to slip into their roles during Part 2 of Shakugan no Shana Season 2.
Cherami Leigh continues to impress throughout by matching the pace of Kugimiya Rie and the personality of Shana and even the new voice of Alastor manages to sound adequate at times. Unfortunately Josh Grelle's voice work for Yuji does not improve throughout the second season and continues to feel out of place for the character despite twenty-four episodes to fit into the role As for the newly introduced characters in this second half, their voice work is performed well enough though special mention should go out to Monica Rial's portrayal of Pheles as her work with the character is rather impressive.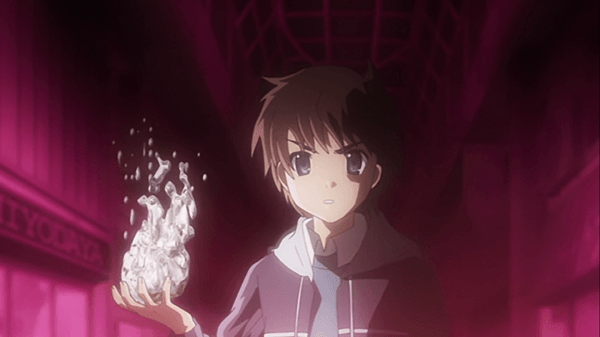 The background music for Shakugan no Shana Part 2 is rather impressive and fits the series perfectly now that the series focuses heavily on the action side of things with suitable amount of drama and a nice dash of relationship building along the way.  As far as opening songs go, viewers will find "Joint" by Kawada used for part of this second half before the theme shifts to "Blaze" by Kotoko.  There are also three different ending songs performed throughout Part 2 in the form of the continuing "triangle" by Kawada, "Sociometry" by Kotoko and finally "sense" by Kawada once again. Each of these songs are rather suitable for the animation they are paired up with and actually mange to fit the series well.
Extras:
Bonus features for the second half of Shakugan no Shana Season 2 follow the likes of what was offered in Part 1 and are actually quite abundant. There are of course trailers for other FUNimation shows, but alongside these there is one episode commentary, textless opening songs for both "Joint" and "Blaze" as well as textless versions of the three closing songs, "triangle", "Sociometry" and "sense".
There are also a number of Japanese dubbed extras in the form of four Naze Nani Shani II segments which describe some of the aspects or people in the show which may have been confusing to viewers as well as a final Shana-tan segment with Shakugan no Shana-tan Revenge. This segment continues to be pretty funny as the mini-chibi version of Shana is put in a number of hilarious situations and there are event crossovers from other works featuring Rie Kugimiya such as Hayate the Combat Butler's Nagi, the Toradora tiger and even an Index crossover from A Certain Magical Index although this one is not played by Rie.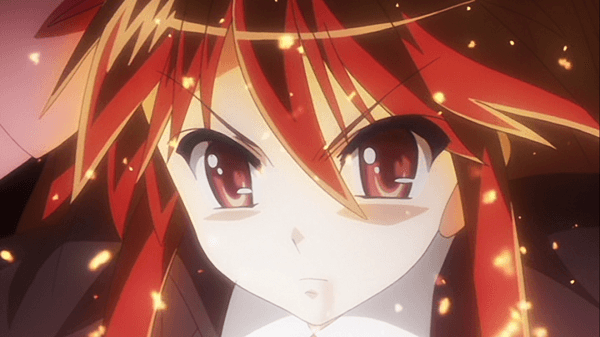 As for the episode commentary, episode 21 sees Christopher Bevins, the ADR Director, Justin Cook who voices the book Marchosias and Kent Williams who is the voice of Alastor. This commentary is unfortunately not as enjoyable as most of the commentaries recorded by FUNimation though there are still some interesting segments throughout, viewers will not be missing out on much if they choose to pass over this commentary track.
Overall:
Despite enjoying the first season of Shakugan no Shana, Shakugan no Shana Season 2 Part 1 made so many missteps with pacing and story development it seemed the series would remain stuck in a rut forever. However with the completion of Part 2 of this season, it is easy to say that my faith with the series has been restored as not only has all that poorly paced character development and love-triangle drama managed to pay off, but it has done so in spades.
Sure, while Yuji's new voice actor never manages to click, the continued excellence of Cherami's Shana has managed to counter-balance the new cast as far as quality is concerned and while the series may still show it's age, it still feature some top notch animation which is exemplified in the second half of the series with plenty of action sequences and well-placed drama. Ultimately Shakugan no Shana Season 2 Part 2 salvages what could have been a poor second season to an impressive show and manages to keep fans eager to follow Yuji and the lovable tsundere Shana on the next step in their journey.