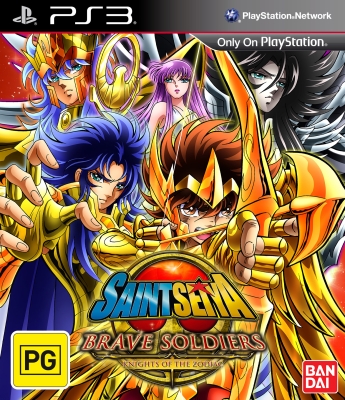 Saint Seiya: Brave Soldiers
Developer: Dimps
Publisher: Namco Bandai
Platform: Playstation 3
Release Date: November 22, 2013
Price: $59.99 – Available Here 
Overview
Whether you know it as Saint Seiya or Knights of the Zodiac, there is no denying the legend that this series is. Saint Seiya is one of the all time greatest anime and manga series, taking the shonen genre into directions it had never thought to tread before. So with so many anime fighting games on the market, it only makes sense we get a true Saint Seiya fighter.
Here we are with Saint Seiya: Brave Soldiers and it is hard not to be left in awe by this game. Whether you are a fan of Saint Seiya or not, this is one game that you'll no doubt love. This is without a doubt the freshest fighting game in quite some time. Namco Bandai have looked to the stars with Saint Seiya: Brave Soldiers and reached them.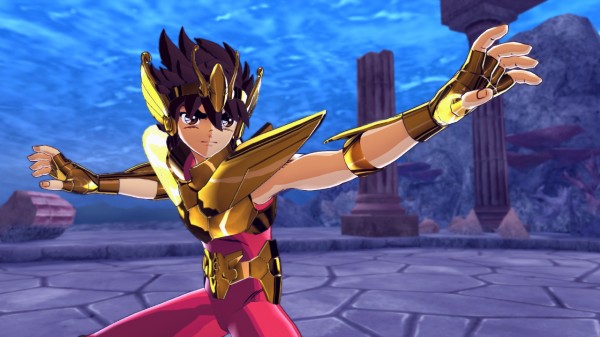 Gameplay
There has not been a fresher fighting game in years. Dimps have worked some real magic here with the Saint Seiya franchise, capturing the sense of speed and sheer bombastic force that defines the style of Saint Seiya to perfection. This game is fast-paced, intense and balls-to-the-wall fun.
As it is a fighting game, the core component is of course the combat mechanics and with Saint Seiya: Brave Soldiers we get a truly deep battle system to dive into. There are countless ways to play this game, strategies to concoct and combos to memorize. What makes it so good however is the way in which it appeals to the experienced fighting game players out there all the while being completely accessible to newbies. Anyone can pick up Saint Seiya: Brave Soldiers and have some fun with it. The controls are simple and easy to learn while having a great amount of depth behind them too. There is a lot to see and do in this fighting game and its all the more better for it.
On top of those brilliant combat mechanics is a plethora of gameplay modes to sink your teeth into. Not only are there countless VS match types, there is also the Galaxian Wars mode that serves as the game's tournament feature. The different match types is however a very welcome feature that shakes things up in a big way. There are match types such as 'First Strike' and 'KO' match types that are high on tension, making for a very involving gameplay experience. You can of course play alone or together with a friend in these VS battle matches.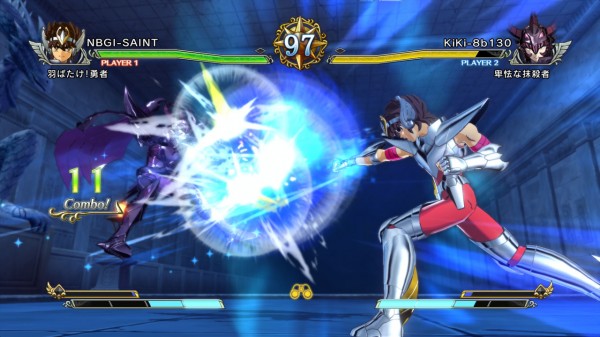 The online mode allows you to play against players around the world with the variety of VS match types. It is a pretty straightforward online mode for the most part. Unfortunately at the time of my review playthrough the game didn't have many players online to play with, so my experiences there were somewhat limited. What I did play however was quite a bit of fun.
There is of course plenty of unlockables in the game and the large bulk of them are acquired by playing through the Saint Chronicles story mode. In Saint Chronicles you must fight your way through the three main arcs of the Saint Seiya series: The Sanctuary Arc, The Poseidon Arc and The Hades Arc. As you progress through this mode you unlock characters, cards and other sorts of unlockable goodies. It is worth noting that the Saint Chronicles mode is quite a challenge in and of itself, with many of the enemies putting up quite a fight. The story-telling is well done and the dialogue is smooth as silk, capturing the spirit of the Saint Seiya story with ease and heaping helping of affection for the series and its characters.
All in all, Saint Seiya: Brave Soldiers is an absolutely brilliant fighting game that mixes speed and strategy into a complex yet easy to learn combat system. This is something fresh and new and will be plenty of fun whether you're a Saint Seiya fan or not. This is a game that transcends all of that, it is truly something special.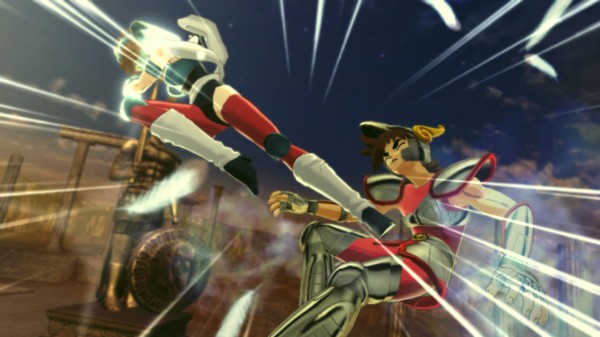 Visuals and Audio
Mixing anime style visuals with cell-shaded graphics works a real charm here in Saint Seiya: Brave Soldiers. The series general old-school aesthetic is recreated perfectly with a modern twist here, bring old and new together in a splendid mash up of styles. The art is vibrant and faithful to the anime and manga, all the while bringing a new sense of flair and style to the mix that reinvigorates the series with some new life.
The game's score features a number of compositions straight from the original anime series as well as some new tracks that do a great job at fitting with the Saint Seiya style of music. Interestingly enough the real star in terms of audio is the Japanese voice acting that Namco Bandai have kept untouched in this English language release. The legendary voice actors from the series reprise their roles to great effect. There is of course the iconic 'Pegasus Fantasy' theme song that is featured here, which is a great bit of fan-service there.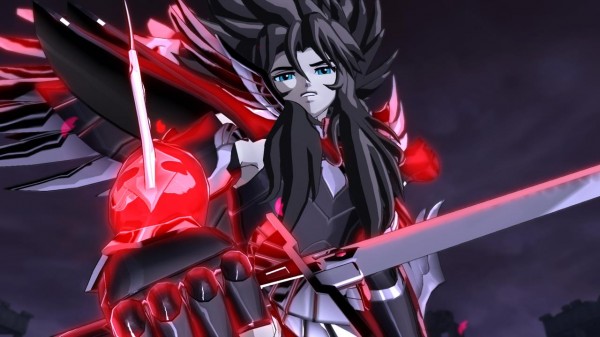 Overall
Scream it loud and burn your cosmos because Saint Seiya lives! Namco Bandai and Dimps have brought the legendary series back in grand fashion, bringing this amazing anime series to life once more in a phenomenal fighting game that is truly something different in a market filled with the same old song and dance.
With energy, speed and explosive bombast, Saint Seiya: Brave Soldiers is one of the best fighting games of 2013 and real gem on the PlayStation 3. It may be one of the late entries on the console but it is definitely one of the best the console has ever been graced with.
Time and time again something special comes along that is simply unlike anything else, Saint Seiya: Brave Soldiers is just that. It is a game that anyone can enjoy – fun in its most purest form. A game like this is truly brave and because of the risks it takes Saint Seiya: Brave Soldiers proves to be a modern fighting game classic.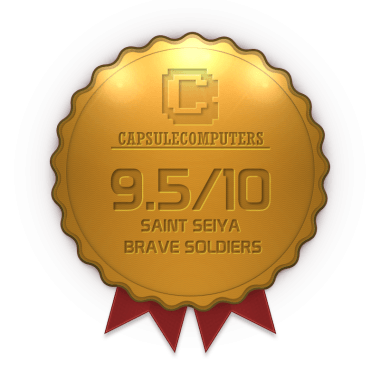 Capsule Computers review guidelines can be found here.