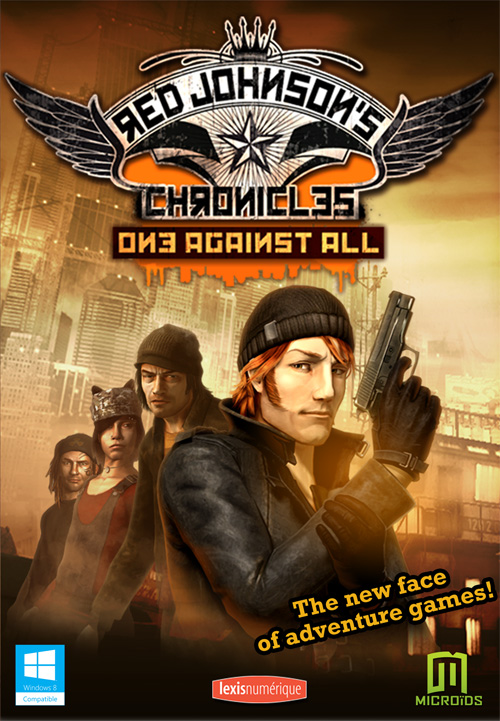 Red Johnson's Chronicles: One Against All
Developer: Lexis Numérique
Publisher: Anuman Interactive (Microïds)
Platforms: PC (Reviewed), PSN, XBLA
Release Date: Out Now
Price: $19.99 (Available Here)
Overview
Red Johnson's Chronicles: One Against All is the 2nd entry into the Red Johnson's Chronicles series. Much like its predecessor, 'One Against All' was first released on the PlayStation Network, before marking the series' début on Xbox Live Arcade and finally making its way onto the PC in 2013, a year after it's initial release. The first game had some great puzzles, but many experience-dampening issues (review here). Has Red redeemed himself in this second adventure?…
Story
The story takes into consideration the events prior, but quickly flashes forward 6 months after the intro, which shows how the cliffhanger confrontation at the end of the first game concluded (I would warn SPOILERS, but you won't play this for the story…trust me). Red Johnson now has a $150,000 bounty on his head, put out by crime boss Uncle Teddy. He decides to find a place where he can lay low, hence the 6 month hiatus from his usual surroundings. He now frequents a crappy bar in the docks district, laying claim to a decrepit underground subway station as his hideout. But, Red soon finds out that he's a living, breathing trouble magnet, and he can not simply run or hide from it…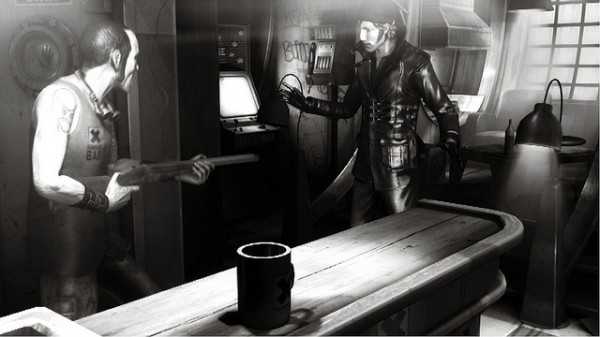 The dive's french waitress, named Abbie, gives Red a box and a complimentary drink. The box turns out to be a computer, and the first riddle is quickly unraveled by Red, which displayed a well-timed warning that his drink was poisoned. Red promptly throws down the cup, and discovers a severed finger was inside. It's clear Red isn't as safe as he hoped. Red loses no time in returning to his hideout to analyze the finger – with his almost magic-like 'analyzer' (creative name!) – which results in a harrowing revelation…the finger belongs to his younger brother, Brown. Yes…Brown Johnson…
Oh, and his search for who sent this threat and who, perhaps, has his brother, leads him to find his older Brother…Black Johnson. I can't make this up people. Throughout Red's journey to save his brother, we learn a lot about his past and his relationship with his family. Characters such as the enigmatic Saul, incompetent cop Officer Robert and hopeless drunk Ringo return and join new entities, the strange and cryptic Derlik and the dangerously devilish Niki. The story develops well enough, but it's not the highlight of the game. It's not that it's necessarily bad, but it just doesn't grab you.
Gameplay
Unfortunately, there's not much I can say about the gameplay that I haven't already said in my review of the series' previous instalment (link above). The control scheme issues I noted have not been rectified, which really irritates me. I just don't understand how it has been ignored all this time. I must mention, however, that the meaningless choices (such as which screw to unscrew first) have been excised and that there are much fewer gesture-based elements and quick time events. Also, Saul returns to take on the same purpose as in the first game; being your human hint-guide.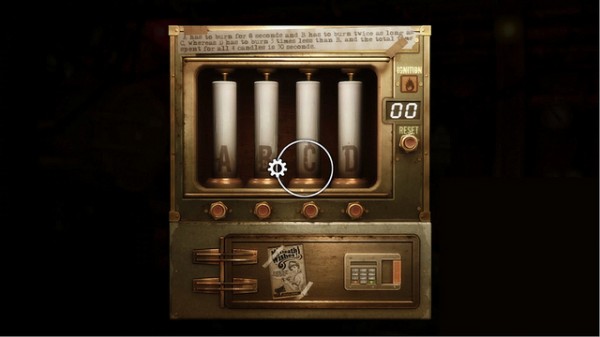 The puzzles are just as hard, if not harder. Niki leads Red on somewhat of a scavenger hunt as part of one puzzle, which is a fleeting, but new wrinkle in the game. The blacklight has been replaced by the UV lamp, which can pretty much be brought up on most every puzzle, instead of being restricted to specific ones like the blacklight. But, that doesn't mean it is needed on every puzzle, so that in itself is somewhat of a meaningless alteration. Something I do like is the fact that clues now cost different values depending on how helpful they are. Clues all being $200 was a criticism of mine in the first's review, so I'm happy to see this change.
Visuals & Audio
'One Against All' retains the same visual theme, tonality and color scheme as the first game, but takes place in a different setting, albeit still a section of Metropolis. A far cry from Red's headquarters, his hideout is a dirty, abandoned subway station; a real mess with discarded cans of processed foods, stray pieces of (probably damp) newspaper and an exposed electrical wire hanging from the ceiling. This consistency in visual design is something that does wonders for Metropolis' reputation as a dingy, run-down city. Other locations communicate the same vibe, like 'Brown's Squat', and 'Duncan's Dive' which I'm sure you can easily envision just by reading their titles. The latter will certainly be familiar to anyone who's been to a old, grotty bar in their lifetime.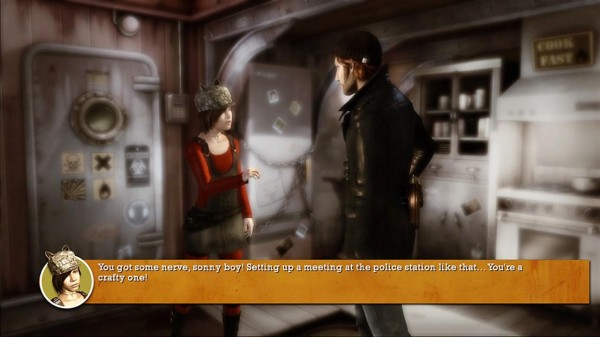 The character designs are a lot more flamboyant and unique this go around, with each new character's look clearly speaking to their personality. Derlik flat-out reminds me of The Riddler from Batman (the Arkham City version). Now, I know the Riddler's hat is a bowler and not a top-hat, but I'm speaking on the overall air about him…the look in his eyes, and also the voice-work. After all, he is the evil mastermind of the game, leaving puzzles for Red to solve. Niki is another eccentric character. Being a female bounty hunter, they had to sexualise her (it was expected) and make her appearance that of a sadomasochistic mistress, wearing a complete black leather get-up. It reads well, but it's a bit of a cliché.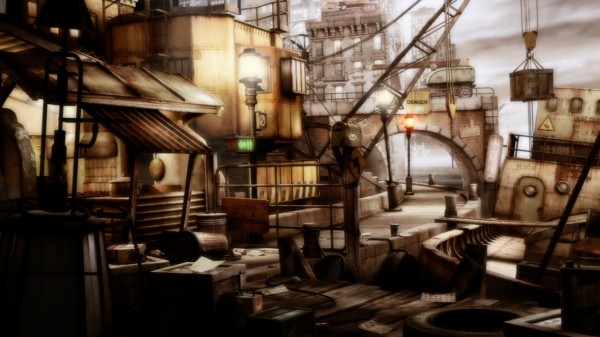 Audio-wise, most of the established music from the first game is present in its original form, so I guess we can always consider it, along with the visual theme, to be the consistent thread in the presentation of the series moving forward. The old loop that plays during cut-scenes, however, has been replaced by a darker, more subtle one that has a better flow and doesn't abrasively restart after every quick-time event encountered (one of my complaints from the first game). During certain puzzles, a more tense and foreboding background track has been included, and a stinger plays now during revelations that make the scene feel more dramatic. It mostly gels well, except for the stinger as it's a bit camp and doesn't exactly hit at the climax of the scenes it's used in.
Overall
Red Johnson's Chronicles: One Against All is of a (slightly) higher production value than its predecessor, but it shows. The presentation is more dynamic, especially in the cut-scenes; the voice-work on Red Johnson himself is much improved, and the dialogue is less ridiculous, carrying a darker tone. But, even though certain gameplay features/mechanics were improved upon – such as the increasing cost of successive clues, which I had hoped for – the control system is largely unchanged and is still a major problem for me. A shame that nothing was tweaked in the most important aspect of its design.
Also, I found the game to be shorter than the first, which is disconcerting considering it's priced at a higher price point than the first game. Overall, however, with many of the presentational flaws being resolved – including my audio-related complaints from the first game – I have to give this sequel a higher score. It could be argued that I was too tough on the original to begin with, but if developer can't get the control scheme on a point-and-click adventure right, in two outings, I can't in good conscious give a higher score.